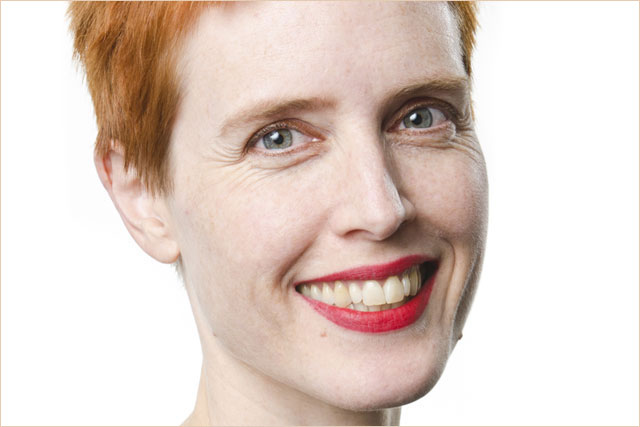 Monday
Serendipitously, My Media Week diary coincides with a week's work trip to New York. The down side is that I'll be five hours behind the GMT deadline on return.
The purpose of my trip is to attend the annual Omnicom Light Council. I represent OMD UK London office on the Light Leadership team. The Light Council was set up four years ago to identify, develop and celebrate award-winning creative work across our network, including OMD and PhD.
Monday May Bank Holiday is spent bingeing on Virgin Atlantic's in-flight entertainment. Bits of Ridley Scott's dark and violent 'The Counselor' stick in my head for the rest of the week.
After dropping my bag, I stave off jet lag by going for a long walk. Monday nights don't seem to be telly nights in NY. I bluff my way into the Waldorf Astoria to see what the well-heeled are up to. A peek into the rooftop venue reveals a flushed (and flush) crowd at celebrity Gary Sinise's fundraiser event.
Tuesday
I get up early to work on the presentation I'm giving on Thursday and to try to get ahead of the work curve before I go off grid for a few hours.
I'm excited to read through a draft of Now and Next, the third chapter of our Future of Britain research project. We've an interactive client- and media-owner day planned mid-May, and I need to prep for a section of the presentation.
I head off for some strategic cultural research – aka bunking off for a couple of hours – to soak up inspiration from London's rival city.
I walk through a green and fragrant Central Park to get to the Frick Collection. The visit is worth it for the magical lighting in Johannes Vermeer's 'Officer and Laughing Girl'.
Taste of the day goes to a warm pretzel from an Upper East street corner hotdog stand – salty with the faint but essential taste of barbecue smoke. The shape really is ergonomically perfect for a snack on the trot.
Work resumes – a brilliant sales update comes in for Citroen's female-focused 'Ds3 by Benefit' car range. We're super proud of this solution. Instead of telling women about the new range (in a patronising way), we're making it directly accessible for our female customers. She can try and buy on her favourite retail platform Asos via a virtual car showroom.
Wednesday
Day one of the Light Council, starts bright and early with breakfast on the top floor of Clear Channel's flagship offices.

Huge glass doors open onto a 10-metre sound and light tunnel. Rows of lights are linked to live broadcasts from Clear Channel's iHeart radio stations. As I pass, motion sensors pick up my movement, the lights change colour and another radio station tunes in. No one's about so I break into a Michael Jackson 'Billie Jean' improv.
It is fantastic to get to meet so many colleagues in one place and hear their opinions face-to-face.
Daryl Simm, OMG Global chairman and CEO, welcomes us and stresses the importance of Light to the business. The indomitable Oliver Stroh, MD of OMD Hamburg, a founding Light Council member, sets up the next two days of discussion. Daren Rubins, CEO of PhD London, is announced as our new chairman, working alongside Oli. It's great to see Mainardo de Nardis, OMD 's worldwide CEO, join us for the full two days.
OMD is the most creatively awarded media group globally – we're not taking that for granted. It is clear that ideas and nurturing a creative culture is taken seriously.
Highlight of the day is a presentation from DDB Worldwide's chief creative officer Amir Kassaei, a warm smart straight talker. He talks about the evolution of advertising ideas shifting from awareness to relevance, and his desire to work closer with media agencies. I nod vehemently!
The day ends glamorously at Robert on the 12th floor of the Museum of Art and Design, with floor-to-ceiling windows offering vertigo or a view of Central Park and the Time Warner building. I get to chat to Mainardo about NY living vs London.
Thursday
Today I present my learnings with the group from the last 12 months of establishing a creative team, creative working process and this role. It seems to offer some food for thought, which is a relief.
Mid-morning my team tweet me an on-set selfie. They nailed a killer idea for the new Hasbro Transformer toy and are on the shoot. I hope they scored me an autograph. The afternoon is spent workshopping the action plan for the year ahead for the Light Council. I'm keen to get home and get cracking.
At our final dinner at MOMA there is talk about the Publicis Omnicom news that broke early that morning, but chat is mostly inspired by the creative discussions started during the past two days.
I dash out after coffee to catch a late-night show at the Village Vanguard with jazz great Brad Meldhau. I should be tired, but it's too good.
Friday
Today is spent at OMD on Broadway, getting a taste of the Second City storytelling training that the Light Council are making available for local offices.
An essential part of the creative process is selling the ideas. Then there's the final chapter – packaging them to tell a compelling awards story. I leave inspired and eager to get the course over here.
The week has flown by, jam-packed with food for thought and the senses, energising, galvanising, if a little sleep-starved.
It ends fittingly with dinner at The Heath and a show with an old English friend of mine who is director of video at Adweek. And not just any show – Punchdrunk's immersive 'Sleep no More' at the fictional McKittrick Hotel.

The New York vs London scorecard

1. East Village ABRACA's drip coffee 1: Charlotte Place Lantana's long black 0.95

2. New York pedestrians 0: London commuters 1

3. New York extrovert attitude 1: London's anonymous cool 0

4. New York pretzel 1: London Braeburn 1

5. New York subway smell (vomit) 0: London Tube 1 (sweat)

6. For notes on the fly – paper tablecloth 1: paper napkin 0

7. Sleep No More 1: Drowned Man 0.75

Note to self: Sleep less. Do more.

Age: 43
Favourite media: Whichever medium I am working with at the time
My biggest inspiration: People
Dream job: This
Not a lot of people know this about me... I need to eat peanut butter every day