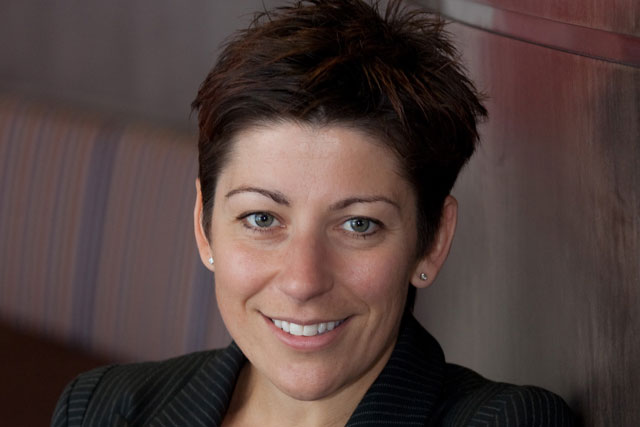 Monday
Of all the weeks to be doing My Media Week, mine has managed to fall right when our five-year plan deadline looms and at the moment, my thoughts are somewhere in 2016.
Nevertheless, away from my crystal ball, the week kicks off with a meeting first thing with my boss, Peter Fitton, the senior vice-president for ad sales and promotions, and his direct reports across marketing, sales and research.
A large dose of coffee is required at this hour and it is a productive meeting. Off to a Jubilee committee meeting, in town. This follows the recent announcement that Sainsbury's will be holding a Jubilee Family Festival in Hyde Park, which will include a special Disney concert featuring beloved Disney music and characters.
It's all shaping up nicely and I'm really looking forward to seeing it all come together. I then head off to Bristol for the evening to attend the press launch event for the award-winning stage musical version of 'The Lion King', which opens in Bristol later this year at the start of its first-ever national tour.
It's a phenomenal show, and it's wonderful that we're now taking it on the road, in addition to continuing it on the West End, which gives regional partners an opportunity to get involved and make the most of the buzz in their local area. I still get goose bumps when I hear the performers sing.
Tuesday
An early train takes me back to our offices and seems to take less time than it does to travel from home in Muswell Hill.
I grab breakfast with a colleague to chat about contingency plans for the Disneymedia+ team during the Olympics period. Hammersmith has been designated as a "travel hot spot", so it's likely some of us will be working from home or on an adjusted time schedule.
The remainder of the day is peppered with five-year planning meetings, as well as a meeting with the retail team to discuss upcoming activity surrounding our upcoming action film 'The Avengers', and how we can work with partners to amplify licensees and extend business opportunities.
In the evening, picking up my daughter from Brownies, my youngest wears her Kermit the Frog backpack from our Muppets partnership with Cravendale milk.
A woman stops me to ask whether it is the Cravendale backpack. It's very exciting to get such direct and amazing feedback from the consumer and sets off a lengthy discussion among the group of mainly 40-year-old women about their love of The Muppets.
Wednesday
Every year I give up chocolate for Lent, so today I ignore the mountains of chocolate in our office – only 39 days to go!
Thursday
Breakfast with a creative agency we're working closely with, then it's off to the Covent Garden Hotel to celebrate the launch of ABC Studios' 'Once Upon a Time', which is on Channel 5 this spring.
The fantasy drama stars home-grown talent Robert Carlyle, and has been performing really well in the US. It's the number-one new drama on television there,so needless to say, we're all very excited. Have a meeting with Carat's Matt Landeman.
Their offices are filled to bursting with Muppets/Cravendale promotional material – it seems they're everywhere at the moment.
The day finishes off with an early evening conference call with the US, about an upcoming 'Monsters University' promotion. All I can say is watch this space.
Friday
Sometimes, because what we do is so complex and non-stop, it can be challenging to take a step back and look at the bigger picture, which is why I've scheduled in a Disneymedia+ team meeting this morning to discuss priorities for the year ahead.
It was diarised as a "wood-for-the-trees" meeting and we make good progress.
I meet up with ESPN to chat about their mobile proposition, and how we can work closer together.
They're doing some innovative things in mobile sport, and we've been developing digital opportunities and ways in which partners can work with our mobile and social gaming content, such as the successful Where's My Water? app.
And this is where my working week ends, as I've arranged for a long weekend off to celebrate my close friend's 40th birthday. We're heading up to Manchester as a surprise, so let's hope it's a good one.