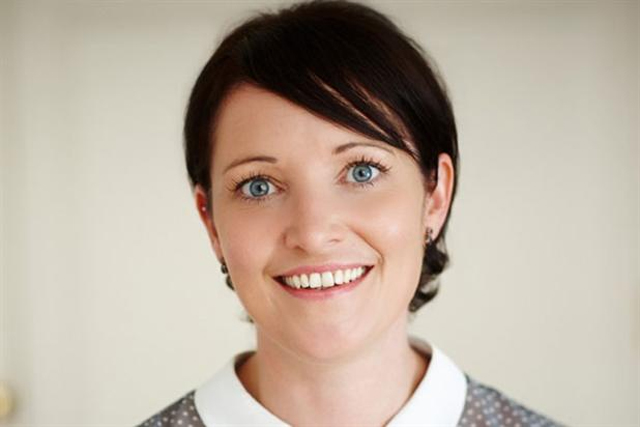 Monday
I wake up at 6.30am to Chris Evans on BBC Radio 2. The music is terrible but the banter, especially with Moira Stewart, is always a tonic.
I'm still in recovery mode from a long weekend in Norfolk celebrating my 40th. Ten of us hired a converted barn and indulged in barbecues and sunbathing - not bad for the end of September.
I live in the Chilterns and my daily commute starts with a 30 minute walk to the station through fields. I grew up in the Peak District so rural still does it for me.
On the train I get stuck in to a mix of music, ranging from Arctic Monkeys to Aretha Franklin, dip into Metro and sort out emails.
I don't do gyms, so I get off at Euston whenever possible and walk the 30 minutes or so to our office in Holborn.
First up at 9.15am is a review with Paddy Hartigan of the CMA's International Content Marketing Awards entries. He is new to the CMA and has already got to grips with the herculean task of dealing with a record number of entries – up 15% from last year. Thankfully, the entries cover an incredible variety of content – apps, social media, video, websites, as well as print – and from as far afield as Singapore, Australia and Qatar.
The UK remains the home of content marketing, but it's great to see it spreading across the world and taking so many different forms.
In the late afternoon I catch up with our video partner, Freeform, who have produced a film to promote our International Content Marketing Summit at Old Billingsgate, which precedes the awards evening. It features two blokes discussing pulling techniques - one represents traditional media, the other content marketing. It's funny and I'm confident it will go viral.
Tuesday
On the train in I check the CMA weekly newsletter. It goes out to all our members and this week covers "12 Tips to Perfect the Art of Storytelling".
This morning we have a digital committee meeting, including digital directors from Publicis Blueprint, Sunday, Cedar, Axon and Wardour. We put together a plan to promote the industry's phenomenal digital capabilities to the wider marketing community.
Lunch is at Balthazar's in Covent Garden with Stephanie Himoff, managing director of Outbrain. We talk about Outbrain's role placing content marketing material on the Guardian's Media Hub and a Guardian online debate I took part in.
In the afternoon, it's a catch-up with our event organisers on the summit and awards - a day/night do at Old Billingsgate on 27 November.
Speakers include Coca-Cola's Jonathan Mildenhall and Matthew McGregor, who ran digital strategy for Obama in the 2012 election. It's a strong programme and promises to be a great showcase for content marketing.
Back in the office I check in with Amanda Burrell, who runs all our events and marketing, and she takes me through the social media and the seeding campaign for our viral video.
Wednesday
It's a 5.30am start to get to Tower Hill for 8am, where I meet colleague Gemma Rainer to check out the Etc venue for our monthly Digital Breakfast.
We have 100 members and clients already booked. Speakers include Facebook's Alastair Cotterill, and Seven's director of content Nic McCarthy.
I pop over to MediaCom for a quick sandwich with Nick Cohen, head of its Beyond Advertising unit. He is a new member. We have had a lot of interest from media agencies and he is the first to join our new membership strand.
We talk about some new research from Seven about the relationship between owned and paid media, which shows owned media is now worth £4bn in the UK, and discuss his speech to November's Summit.
Then it's down to Green Park for a coffee with Arif Durrani, head of media at Campaign and the editor of Media Week, to give him the exclusive story that MediaCom are to be the first ever media agency to join the CMA, part of our drive to broaden and diversify our membership.
I head off to Bath to meet Jayne Caple, managing director of FuturePlus and her team. On the train I phone Matt Bourn and James Matheson from Braben for a catch up and to talk through our communications plan, as well as recent articles on Brand Republic and elsewhere in the trade press.
Over dinner, Jayne tells me how their digital magazine for Odeon went straight to number one in Apple Newsstand's film and entertainment category. That's a great testimony for branded content.
Thursday
Steering Committee day has arrived. My quarterly meeting with 12 key CMA stakeholders includes updates on the awards judging. We have some high-calibre judges across the mix, from Havas Media Group to OMD and clients like Confused.com and Samsung.
Also on the agenda is an advertising campaign next year to promote the CMA's services. At the CMA we believe owned and paid media work best together, so we decide to practise what we preach.
We agree to launch new committees covering editorial and strategy. The committees bring experts together from across our membership, build relationships and allow us to harness the talent for the greater good of content marketing.
I have a quick chance in the afternoon to catch up with some of our members' output – Tesco's magazine and Waitrose Food Illustrated. That's followed by a skim through Glamour, out of which pops a fashion insert for UGG. It looks like a great piece of content marketing and, no surprise - it's produced by one of our members.
Then it's a dash over to Shoreditch House for a drink with a potential member. They are interested in the access to bespoke research via the CMA and the meeting goes well.
Sprint back across town to meet my pal Claire at 7pm, who's just started a new role as marketing director at English National Opera. She's incredibly up on all the new places to eat, so we settle on the just-opened Great Northern Hotel in Kings Cross.
Friday
Today is first and foremost a logistics day. We are moving on 1 November to new offices in Kirby Street in Farringdon. Other tenants include entrepreneurs and start-ups, as well as Tesco's Blinkbox. It's modern and exciting, and we even get our own roof terrace.
That's the good stuff - but there's a lot of sorting out to do with IT, new kit and legal in the meantime. Luckily I can call on our new financial director, Phil O'Connell, whose career includes a stint at Redwood. I try not to get distracted by the exciting prospect of interior design.
Final tasks include sorting out the diary for next week, which looks even busier than this one, and a team catch-up where we go over where we are on the Summit and Awards. Last, I start preparing a talk to Raconteur, which produces sponsored content for The Times and Sunday Times, on where we see content marketing going.
I meet my friend Kylie for dinner and drinks in Shoreditch. She works for Zone and has been seconded to Tesco, where she just won an internal award for her social media campaign promoting Tesco's Hudl tablet. We decide to celebrate, so I make the sensible decision to stay over at Kylie's until Saturday brunch.
Age: 40
Favourite media: Film
My biggest inspiration: Charlotte Bronte and my Dad…both triers
Dream job: Interior designer/antique dealer
Not a lot of people know this about me…I've only just passed my driving test