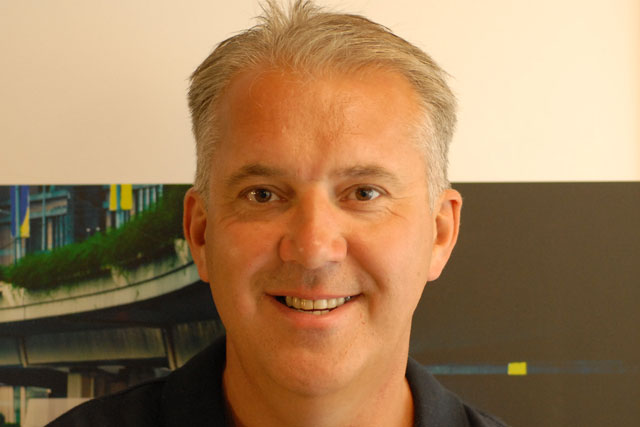 Tuesday
It's a very early start to get to London for a day in the Talon London office, a great opportunity to catch up with the team and to take them through the latest view of the Scottish out-of-home market. Very productive meeting with the retail buying team and Talon's director of marketing, followed by a catch-up with Richard Simkins, Talon's inspirational head of innovations to talk about how technology is driving even greater levels of engagement with audiences.
The day finishes with a quick walk around the corner to the offices of Blow Up Media for a catch-up on some of the latest sites they are developing, and in particular, opportunities that they are currently working on in Edinburgh and Glasgow. While there, I share my local knowledge of what's happening in the region and some proposed building developments that Blow Up might be able to bring on stream.
Wednesday
Breakfast is with Lee Humphreys, director of regional sales, JCDecaux for a catch-up on the market and how he can help support Talon Scotland with our growing new business drive.
Today sees the opening ceremony of the Commonwealth Games. The out-of-home executions from Talon with Virgin Media and SSE look fantastic on their key Premiere assets, travel environments and six-sheets across Glasgow. With so much happening in Scotland at the moment for both Talon and JCDecaux, our meeting is an extremely full one.
I'm meeting with a potential client this afternoon whose portfolio of brands is internationally recognised, but who is also a significant advertiser within Scotland. Cue an interesting discussion about personalisation and how they are keen to explore how they can create a stronger relationship between their brands and consumers.
The meeting finishes with a request for more information about what's new within airport advertising and how this might be incorporated into future campaign planning to create dialogue with high net-worth international travellers.
Thursday
It's a bit of an admin day today, but I find time to catch up with our local client Stuart Feather, CEO of The Republic of Media. I round off with a productive end-of-the-day conversation with the team at Forrest Media to finalise details of presenting some digital creative ideas in real-time on their digital sites to a potential new client. This will be a first for Talon Scotland and Forrest Media, and hopefully we can wow the client.
Friday
I'm meeting with Gerry Farrell, Leith's former creative director who is now running boutique creative consultancy Gerry Farrell Ink. Gerry and I have a great, Turkish coffee-fuelled chat about how you take a client brief and turn it into ground-breaking creative ideas that can go viral when you amplify them with out-of-home media.
This leads us quickly on to a conversation about the new landscape of creative possibilities created by the digitisation of the medium. We both agree there's never been a better opportunity for brands to generate exciting digital campaigns with real scale, but Gerry leaves me with one interesting question: who's going to create these new ideas? Traditional creative agencies, digital agencies or media specialists?
Sunday
We have a great day out planned at the Commonwealth Games in Glasgow as guest of one of the headline sponsors. It's great to see the city alive with so many visitors and how out of home is being used so effectively to target the urban community within the city and around the key venues. My highlight of the day is witnessing the South Africans winning gold at the rugby sevens' final.
Monday
An early start to catch the train to Newcastle for a full day of meetings. On arrival, a site tour of the city with Mark Catterall of Kong Media to review the out-of-home opportunities in and around the city, including transport and roadside.
It's interesting to see and hear about the digital developments that are happening to complement the more traditional out-of-home estate. After the tour, I'm into a series of meetings with a number of the major agencies in Newcastle to introduce the Talon proposition.
My priority is to present our vision for the future of how we see the out-of-home landscape developing, and how these developments will present more targeted opportunities for agencies and clients to reach their audiences.
I manage to get a seat on a packed train back to Edinburgh with visitors to both the Games and the start of the Edinburgh Festival all in good spirits. A useful 90-minute journey where I manage to put the finishing touches to a presentation to an Edinburgh creative agency on Tuesday, where we'll sit down with their planners and creative teams to show them examples of different creative treatments across a range of out of home opportunities.
These are normally great sessions that showcase the "art of the possible" and hopefully get the agency to reappraise the role that out of home can play in delivering advertising solutions.
I round the day off catching up with an old friend who is currently at Sky and is in Edinburgh for a series of meetings. On my way to meet him, it is interesting to see how legal fly posting sites have popped up all around the city centre. Nearly every lamp post seems to have some sort of advertising wrapped around it.
There's even more to come in Scotland, so watch this space. The Referendum and the Ryder Cup are dominating our thoughts right now. And Glasgow in particular now has a fantastic legacy to build on.

Age: Big kid within an ever-maturing body
Favourite media: Google
My biggest inspiration: My children – they constantly remind me how as adults we over-complicate just about everything
Dream job: Property developer in Edinburgh in the mid 1990s
Not a lot of people know this about me... I once saved a penalty against Malcolm 'Supermac' Macdonald