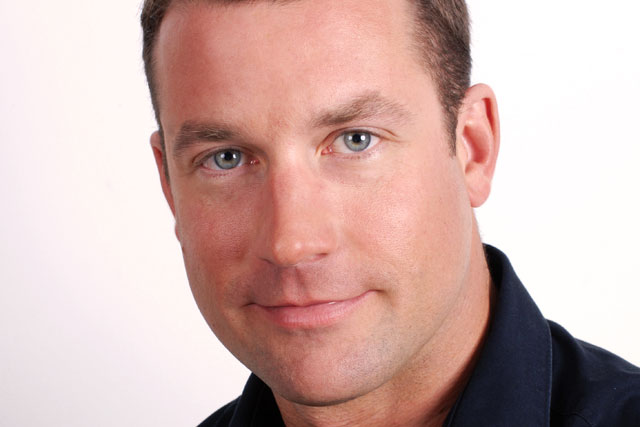 Monday
Our human alarm clock, my eight-month-old son Charlie, generally starts chatting away to himself at around 6.30am, so I'm up early. I leave the house at 7.30am because I'm cycling in today. The ride is a mere 28km – about 1hr 15mins from Hampton to Camden. I do this three times a week as I'm in training for a big ride across the Alps in June.
Working at MTV I rarely get that Monday morning feeling – no day is ever the same and there's always something going on to drum up a bit of hype internally, whether it be the launch of a new platform or show to a string of UK and international events.
I'm also lucky in that I work with a really fun, young sales team who are passionate about the brand, so Mondays see me looking forward to what the week ahead holds.
Following brekkie, most of the morning is spent going through emails before a catch-up with the sales team, a review of site traffic over the weekend and a one-on-one with my project manager Joe Brett. The demand for cross-platform partnership activity has increased tenfold over the past two years which requires a huge amount of organization, patience and finesse, both internally and externally – we couldn't do this without Joe!
In the afternoon I have a meet-up with Darren Kietz – founder of Mobsta – our third-party mobile rep partner as of 1 March. I'm pleased to say the launch went without a hitch.
We've seen about 40% of the MTV audience move from desktop onto mobile devices in the last couple of years and whilst my team often sell mobile as part of a cross-platform brief, it helps having a partner whose expertise is solely in this area. The meeting covers sales collateral, upcoming briefs, pipeline and forecast.
I jump on the bike again and head home – 56km done.
Tuesday
I get the train in today to give the legs a day's rest, meaning I can leave a little later and hang out with my son – a proper treat.
Straight into a meeting with our VP strategy and VP commercial to discuss our syndication strategy across all three brands – MTV, Nickelodeon and Comedy Central.

We've reached very high sellout rates across all our video inventory so a big part of my role is trying to find more of it – we're currently in conversations with a number of potential partners to syndicate our content.
The next meeting is to discuss the relaunch of our Comedy Central website with Jill Offman MD Comedy Central and Penny Brough, VP marketing. Then it's our team meeting to go through current forecasts, pipeline, campaigns and so on.
We've recently secured a deal with RadiumOne. Our social footprint is now far larger in the UK and touches more users than our owned and operated sites. The challenge for us has been trying to monetise this audience and RadiumOne's product gave us an opportunity to do so.
We can now reach and target every MTV user that has interacted with our content across the web. This has tripled our unique user reach and allowed us to secure much bigger partnerships as a result. My meeting with Abeed Janmohammed, commercial director Europe, this afternoon is to go through the recent launch of our new product, which we're calling Viacom Boost.
I've barely been at my desk all day, so I spend the next couple of hours going through emails and following up.
Wednesday
Back on the bike for another 28km ride in. The weather is superb today. Cold and fresh, but blue skies all the way. I hit Richmond Park, Hyde Park and Regents Park on my route in. Lovely.
First up is a sit down with Philip O'Ferrall – SVP digital international – and Dan Patton – VP digital media – to discuss the MTV site launch.
We relaunched the site five weeks ago, so it's now mobile optimized and the discussion is around ad formats and content. More and more we're seeing our audience consume content across multiple platforms, so it's really important that we're having these conversations across the different departments and consistently thinking forward as to where the next trend might come from.
Next, I have a catch-up with Drachan Forster from Sky media – we work on a lot of cross-platform partnership activity together because Sky sells our TV advertising and we cover all the digital elements.
To end the day, I have two more meetings with Comedy Central. We go through the sales collateral for a new site launch and then ad sales offer input into the new site development for launch. On the ride home, I notice the evenings are getting noticeably lighter, which eases the pain.
Thursday
Get the train in again today which is a welcome break from all the cycling, plus a time to catch up on the news and/or an episode of 'Suits' on the iPad.
I have a meeting first thing with Mark Swift – SVP international ad sales and my boss. My role's been expanded to roll out some of the partnerships that I launched in the UK, such as audience extension tool Boost and TubeMogul, but to also increase revenues across our other big partners such as Rubicon Internationally.
We've recently seen a real shift in the market with more money going towards RTB and for me the focus is to build out our private market place opportunities. We don't see this as a threat to our direct sales business and believe it complements it. The team is tasked with focusing its energies on partnership activity vs standard display.
I head to Amnet to see Matt Girling – head of media and data partnerships. The launch of Rubicon and our recent launch with TubeMogul have triggered some great conversations about making the most of our inventory. The potential of the deals is incredibly encouraging.
In the afternoon, I have a meeting with Graeme Lynch – director of business development EMEA at TubeMogul – to discuss how best to work with them, the trading desks and increasing yields across our portfolio.
Friday
It's my final bike ride into work this week. This spring weather is definitely helping lift the spirits.
I have a lengthy catch-up meeting with Rubicon in the morning to go over all of our accounts – in EU, LATAM, and APAC.
The rest of the morning is catching up on the week's sales, new business and tying up any loose ends before lunch.
Lunch is at Yuatcha with Nick Reid, MD TubeMogul, Graeme Lynch, Mauricio Leon, BD at Performics and Scott Deutrom, MD Blinkbox. It's great to hear from trusted senior heads about the current trends, challenges, demands and innovations in the market. If nothing else, it'' comforting to hear we at Viacom are making all the right moves.


Age: 38
Favourite media: TV
My biggest inspiration: My family
Dream job: Pro golfer
One thing not a lot of people know about me... I was a choir boy when I was younger and we made an LP that was sold in Our Price…although I don't think it sold very many copies!