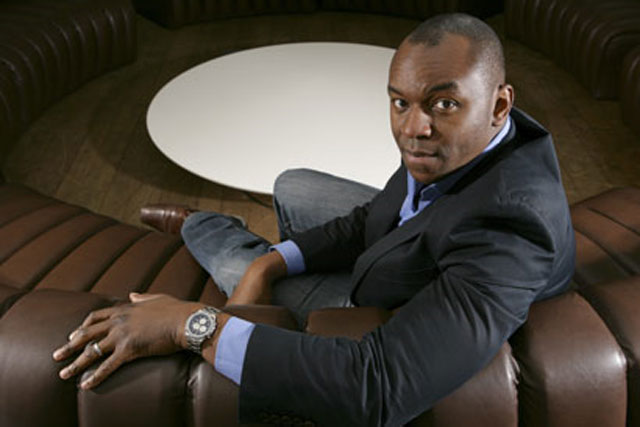 Monday
Like most of us, I start the week looking at my diary. Particularly important at this time of year given the number of end of term school activities, which can't be missed. At first, the week looked fairly typical but that is not how things played out.
I lead the Central Strategy Unit (CSU) for the M&C Saatchi Group. We've brought together the strategists from across advertising, direct, digital, mobile, and sport and entertainment, PR and research to deliver broader insights and ideas for our clients.
We've also brought two new businesses into the group in the last month in the area of social media analytics (Human Digital) and data strategy with a new data strategy agency we are launching.
My first meeting is to introduce Human Digital to the M&C Saatchi and LIDA Business Directors, as well as the CSU, so we all have a complete understanding of what the Human Digital guys do and the benefits they will bring to our clients.
Later in the day, I host a workshop to develop ideas for an exciting mobile pitch brief for a yet to be launched business – it's a good turnout from across the group companies.
Tuesday
Starts with our weekly client status meeting with Vertu – the luxury mobile phone manufacturer that recently appointed us as global lead agency.
We present our ideas for the new product launch. I also share with the team my very own recent positive experience of the phone's concierge service.
Clear Channel's Rob Atkinson and I stayed out far too late one night/morning at the Cannes Festival and couldn't get a taxi back to the hotel. A call to Vertu, via San Francisco, resulted in a cab picking us up in Cannes 10 minutes later. Quite extraordinary – Rob was especially pleased.
Today is the ISBA lunch at The Dorchester, which provides one of those "couldn't make it up" moments.
All of the front pages are dominated by the Milly Dowler allegations and revelations, which has planted the issue firmly in the public conscious.
ISBA's guest speaker is none other than the editor of The Times, James Harding. He delivers a great rallying cry for the Government to push the growth, not just cuts, agenda for UK PLC.
Unsurprisingly most of the spiky questions from the floor are about phone hacking and whose heads should roll at News International. I had plenty of respect for James Harding from my time at CHI where we had The Times is a client. I have even more now that he didn't duck the ISBA engagement – I'm sure many would have.
Tuesday afternoon is the fortnightly CSU Leadership team get together. The Leadership team is made up of the strategy directors as well as the chief executive of M&C Saatchi Mobile and our independent research business, The Source.
We get together to review ongoing client and new business projects to ensure we are adding value where relevant from across the group capabilities. It is also a time to discuss where we can get inspiration from outside Golden Square.
We've had brilliant speakers from Facebook (Stephen Haines), Apple (Todd Tran) and Contagious Magazine (Paul Kemp-Robertson) visit the agency recently to do just that.
Wednesday
I am a member of the IPA Strategy Group and we meet on a monthly basis. The purpose of the group is to push the strategy agenda for the industry.
We've most recently launched the Fast Strategy App which has been well received by agencies and clients alike. The team is well represented by individuals from across creative and media agencies and brilliantly and passionately chaired by VCCP's Amelia Torode.
Today is a particularly useful session as the IPA President, Nicola Mendelsohn, joins to share her vision and kick-start a discussion about how the strategy group can help to deliver her plans.
Building on James Harding's ISBA speech, we also come up with ideas about how the creative industries should be a vocal and visible part of UK PLC rediscovering its mojo.
Off to prize giving at Max, my six-year-old's, school. He picks up the prize in his class for achievement – very, very proud.
Back to the office to review our mobile pitch ideas. They have been superbly brought to life by our design director, Andy Ng.
Thursday
The day kicks off with an internal strategic and creative review for Vertu.
Later in the morning we have an update from the Department of Health (DOH). The results have just come in from our 'Clear on Cancer' pitch campaign which we created to educate and give permission to people to visit their GP with any signs and symptoms.
They are very positive and we review additional ideas which can take this very important work to the next stage.
Lunch is with Jean Faulkner, marketing director at Conde Nast. It's always lovely to catch up and it is also an opportunity to thank Jean and her team for the invaluable global research they carried out for our Vertu pitch with influencers and opinion formers in Russia, China and France.
Late afternoon is the Walker Media summer party at the Chiswick House Festival. Phil (Georgiadis, chairman) and Simon (Davis) host a fantastic event as always.
Bizarrely, one of the artists announces on stage that the News of the World is to close. Everyone frantically checks the phones to see if it is true.
I will remember exactly where I was when I heard the historic news that the News of the World was no more.
Friday
For a number of fortunate reasons I have the day off. It is my four-year-old's sports day. Olivia wins her race (again, very proud). It's been a good, if not little surreal, week.