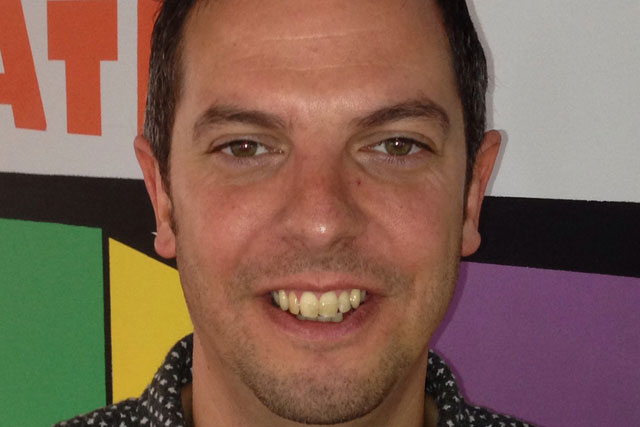 Monday
I'll start with a confession. I did a 'My Media Week' when I was sales director at what is now the Fox network, way back in 2004. I'm still ribbed by my friends to this day for that rather lacklustre effort and rightly so. I'd like to promise that this 2014 effort will keep you on the edge of your seat in a 'Mad Men'-esque media thriller of cigarettes and whisky (well maybe the odd cigarette and a beer or two), but actually I can't guarantee that. Here goes anyway.
My days generally start the same way, at around 6am to 6.30am with the sound of my 11-month-old baby girl singing me awake in gurgles through the baby monitor. I normally (although not 100% of the time) do the morning shift, and I'm then off to run or walk the dog, Hooch, (great movie, I don't care what you think of it!) around Windsor Great Park, before getting into the office for 7.30am to 8am, or heading directly into town for meetings.
I do try to keep Mondays in the office as much as possible to make sure I and the team are set and planned for the week. We were recently acquired by native ad platform Adyoulike and I start the day by looking at offices around Paddington and Soho for the new sales and publisher office that we'll open as soon as I find something that isn't pokey or extortionate. That's no mean feat, I can tell you, after reviewing I don't know how many particulars and viewing nearly 20 places. The search goes on.
The rest of the day is spent speaking with the sales, publisher and content teams and making sure they're on track for the month. I have to let all our clients and partners know about the acquisition and wax lyrical about all things content and native.
At 5pm I get onto Skype with my co-founder in Content Amp, Dale Lovell, and our new business partners in Paris, for our weekly call. Julien Verdier and Yohan Elmaalem, the co-founders of Adyoulike, are two very entrepreneurial and passionate guys and just as excited about content, native advertising and the UK market as we are. We set about our plans for staffing up, offices, PR and research.
Tuesday
It's a normal start to the day, followed by the weekly sales meeting with the team to discuss proposals, meetings and targets. We have a great team of young and passionate people, and like them, I spend the day hitting emails and phones to keep banging the drum for Adyoulike and native.
I'm also preparing presentations for the week ahead for Havas, Starcom and OMD, which are less out-and-out sales pitches (although I always make sure there is light push), but more on what native is and isn't, why it's such a hot topic and why they should be speaking about native and content to their clients.
Wednesday
Extra-smelly nappy to get me started today. But by God do I love her despite all the gritty reality that comes with having a baby. From nappy change and baby duty, it's straight into town for meetings with Havas and a learning lunch with Starcom on all things to do with native advertising. It's the hot topic of 2014, but there is still a lot of confusion as to what it really is, the different formats and the myriad of publishers and networks that are simply adding "native" to try and breathe new life into their tired display offerings.
Point to note: moving a display ad into the middle of an article is not native and, in my opinion, neither is simply adding content to display units. Users aren't looking or interacting with display ads at the periphery of a page, they're interacting with true native ads in the content well of a site. Okay, rant over. Sorry. Now it's off to view a couple of offices and then back to Windsor.
Thursday
Straight into town again this morning for a group agency presentation with OMD, while making sure that the bacon butties, pastries and coffee are delivered on time. It's a great presentation, with lots of questions that show that agencies really are keen to learn more on native. Good news for us, I reckon.
Leaving OMD with bacon butty in hand, I make my way down to Marketplace for a day of interviews with prospective sales and publisher candidates. I feel that we have some really strong options, although it still amazes me how often people move around in our industry.
After back-to-back interviews for the rest of the day I'm so ready for a beer (it is Thursday, after all) and I meet up with a couple mates, Laurence Ransley, head of .Fox Networks and Graeme Lynch, business development director at Tubemogul.
Good to have a beer, catch up, chat native programmatic video and listen to Graeme tell us how Liverpool are going to win the league and that Spurs are rubbish. It's hard to argue on either point, so I choose to talk more about our programmatic native tech rollout. Afterwards I catch the last train home.
Friday
I'm definitely not feeling 100% fresh this morning, but still up with the larks into the office to plan out a research campaign we have in the pipeline. Then coffee with Dale to discuss how our publisher tech integrations are going, check out the new publisher wins and what we plan to do to celebrate with the office for all the team's hard work this year and our acquisition.
Then back to the office to work with the team on client proposals and content strategies, before heading home to relax and sleep the sleep of the just – at least until Herself wakes up at 3am.

Age: 37
Favourite media: Twitter
My biggest inspiration: The constantly evolving internet world we live and what we can achieve with it
Dream job: Taking Adyoulike to IPO
One thing not a lot of people know about me... One for the older among us, I had picture featured on Tony Hart's gallery