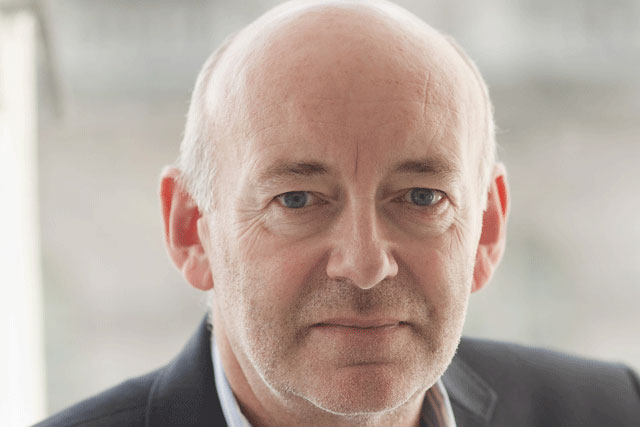 Monday
Wake-up time is either the 7am alarm or the barking from downstairs that announces that our puppy is ready to be let out. This morning, she obviously fancies a lie-in and the alarm wins.
I have three commuting options – Tube, bus or walk. Met Office and Tube status apps indicate it is cold and the Piccadilly Line has a good service, so I'm off to South Ken station to pick up my City AM – perfect for the four-stop journey.
Monday morning status meeting is preceded by football chat. Apparently there was some interesting Premier League stuff, but West Ham overcoming the forces of evil from Bermondsey was clearly the most important sporting event of the weekend.
I then go through our customer-engagement programme with Mark Hilton (marketing), Katurah Shaw (client services) and Simon Poole (managing partner). Some good stuff that just needs a little revision.
Quick catch-up with our enigmatic CFO Gideon Hoffman. I have worked with some excellent and some dreadful CFOs, and Gideon certainly falls into the former category.
Final formal meeting of the day is with Sue Shaw from our HR consultancy, journeyHR. Too often I have found HR people to be neither human nor resourceful. Sue is a refreshing change and just right for our business.
Tuesday
Reluctantly back into a gym routine, so arrive in the office feeling virtuous and ready to review our client services business.
The breadth and quality of our offering has been a well-kept secret, and I'm keen that we make more of our proven ability to deliver a range of services from conferences and events, to travel and accommodation.
Lunch is with the delightful Pippa Glucklich, managing director of Arena Media and a fellow NABS Trustee. Pippa is engaging, intelligent and has a real sense of proportion.
Then it's off to MEC to see chairman for North Europe Tom George and joint head of investment Clare Rush. I think both Tom and I did OK, as Clare allowed us to go for a beer afterwards. Clocking in at less than three hours, this was one of our quicker "quick" drinks.
Wednesday
Especially pleased about the relative brevity of last night's drinks, as I start today with a really interesting and wide-ranging discussion with the (very) energetic Charlie Crowe of cSquared.
Our founder Marc Boyan is in the office and he and I sit down with the newly arrived commercial director of Miroma Ventures, Richard Hirst, to discuss a couple of opportunities.
Lunch is with Jonathan Howlett (senior vice-president, global, BBC Advertising at BBC Worldwide) – one of life's true gentlemen.
Just to prove that my life isn't all glamour, I then sit in on a rather long meeting about financial reporting.
Penance duly served, I stroll over to Kathleen Saxton's Lighthouse Company bash. Excellent turnout, but Kathleen gets more than enough publicity, so she doesn't need me to list attendees here.
Thursday
Drag myself to the gym first thing, feeling more knackered than virtuous this time. Nevertheless, it does get the adrenaline flowing and that helps as I go through a number of new business prospects.
Lunch with Ted Barker, a real character who has rather successfully built up and sold more than one media agency and currently owns a direct agency.
First meeting of the afternoon is a review of our revenue position. The numbers are quite impressive, so I turn my thoughts as to how I, despite only being here for seven months, can claim all the credit at our forthcoming board meeting.
We have recently changed our brand identity and website to more accurately reflect our personality and philosophy. The final meeting of the day is to review our presentation style.
Massive progress has been made but I invoke boss's privilege and pedantically alter stuff I had previously approved. The guys do a good job of masking their irritation and we agree to reconvene on Monday.
However, the tables are turned when I get home and my wife Sasha takes me through some revised positioning for her coaching business – I am both out-classed and over-ruled.
Friday
A bit of an email mountain has built up, so I bring it down to a manageable size before going through a review of our stock distribution and re-marketing with Paul Mann (managing partner). Similar to our client services offering, we have tended to hide our light under a bushel in this area.
Very enjoyable and interesting lunch with the incredible shrinking man, aka Simon Davies, ad sales director at MSN.
We always try to finish early on a Friday, and as a result, I find myself safely ensconced in the Anglesea Arms before 5pm.