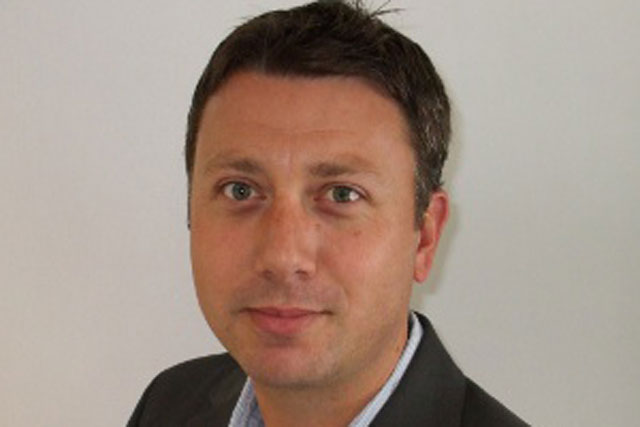 Monday
It's the usual 6.15 BB alarm call, which I don't hear, but my five year old, Max, digs me in the back and tells me to turn it off – wish he wouldn't feel the need to bed swap in the middle of the night.
Having recently become a South Eastern train commuter, I enjoy my 50-minute journey, catching up with The Sunday Times on my iPad and laughing at the guy opposite who looks like he is sleep-singing – good effort all round.
Monday morning is my routine UK and Northern Europe catch-up with David Duffield, Perform's head of agency sales, and team, where we review revenues, distribution of our ePlayer, and product developments. This week's special topic is brand partnership ideas, so we are joined by our Opta and production colleagues to review our idea pipeline. We have a great media reach of sports fans, but our digital content output is really our opportunity to stand out from the crowd.
Afternoon meeting in Canary Wharf, with Shaun Jordan and Cameron Church from Trinity Mirror about H2 content plan for ePlayer. It's interesting to hear more about their digital plans and how we can work together helping them drive their video output.
Leaving Canary Wharf I decide that a Boris Bike is a healthier alternative to the Tube. Nearly an hour later, I return to the office and reflect on how all the streets of the city look the same, and that everyone must get lost on a bike, cheating death twice and worst of all being told by a black cab driver (translation applied) that I'm not 25 anymore and if can't speed up, I perhaps should consider the Tube next time.
Tuesday
Even too early for Max to wake me this morning, as I head to Heathrow for a 7am flight to Munich for the quarterly board meeting. We have some really strong products in the region including Spox.com and Sportal, backed up with some great sports rights and have just entered into a commercial JV with major local media owner, Stroer, and it's great to hear about how well the ad market has reacted to the new venture.
Really positive day and always really interesting to hear about how a mature media market like Germany is evolving its model very slightly differently to the UK.
Hit M25 traffic at 6.30pm – whinging South East train commuters don't know how good they have it.
Wednesday
Morning of new business for me and the UK team as we look to conclude ad-representation deals across two major sports titles for UK. They will not only add to our overall scale for display, but will become content partners for our sports content player, ePlayer.
Both meetings are very positive, as they look to content and media partnerships as the premium opportunity for sustained growth. I believe this year it's called native advertising.
Lunch is steak with GroupM entertainment director Stephen Johnstone, as we talk content ideas for non-UK territories, plus we talk about Ashley Milton who is leaving GroupM to become Perform's CFO. I personally think this is a great appointment, not only for Perform Group, but also for our media business, as we have seen media grow from 5% of overall turnover to 30% in the last four years.
Return to work to see our global team's World Cup campaign for Gatorade go live on Goal.com. Our global team have co-produced all the digital video content as part of our strategic football partnership; video looks great and is already generating lots of views and comment – http://www.gatoradefootball.com/#unreal-around-the-world.
Next I'm off to Convent Garden for a "strategy meeting" with Daren Benton at Havas – ideas about brand partnership and digital activation was not a meeting we would both have expected to have when we were both selling rival TV schedules!
Don't make it to the gym and instead get roped into cleaning out the guinea pig cage with my daughter Sophie. I don't like going to the gym, but it would always win over this.
Thursday
Day starts with a coffee with an old ITV colleague, Jeremy Rosenberg, now head of ad partnerships at BT, to talk sport content and their plans for digital growth – sounds an exciting place to be with so much investment in great sporting assets.
Routine update from our chief editor on Goal.com – 55 million global uniques across 32 editions (and growing) and in great shape for Brazil next month.
Lunch is Itsu at my desk. What a great brand – there are three on Tottenham Court Road within 500 metres of each other and still we queue out of the door.
I speak to our Dutch team who today are very excitable. We are sponsoring the largest media football tournament in Holland on Saturday with circa 80 teams enjoying what looks to be a beautiful Amsterdam summer's day. More importantly, Aytekin (who has played for Ajax) in our media sales team has pulled through a late fitness test to star for Perform, which at least means we shouldn't show ourselves up.
Rest of the afternoon is spent reviewing outstanding pitches both to brand and agencies with the teams.
Thursday night media club with the old crew was once a set-in-stone weekly event. Then it was the first Thursday in the month, now it's a very rare two-pint Thursday. Tonight is one of those nights and although only a short window, just as much fun as it's always been.
Friday
My publisher-focused day today starts with a meeting with the Premier League. Year one of our three-year global deal is now completed, with one of the best PL seasons in recent years. We talk local language rollout and increased video content on the site, plus our pipeline for the coming season.
Back to the office for a meeting with NFL. Really interesting to hear about their UK plans to build their fan base and how we can help them build their digital footprint with content syndication, among other things.
Lunch is with an old media mate Chris Daines, head of the exchange at Mindshare. We talk work, cycling, out-of-control building budget and small people appearing in your bed in the middle of the night.
Booked revenue report comes out and great to see H1 looks healthy, although always room for more, and receive a call with news that a big US sports portal has given us verbal confirmation we have secured ad representation and ePlayer content distribution.
With that news, I head back to the Garden of England with a spring in my step and looking forward to a beer watching the Future England Captain hone his skills at Linden Cricket club U7 training.
Age: 39
Favourite media: The Sunday Times and Goal.com
My biggest inspiration: Family
Dream job: Ryder Cup captain
Not a lot of people know this about me... I played cricket for MCC against Denmark national team (in my book that counts as international cricket)