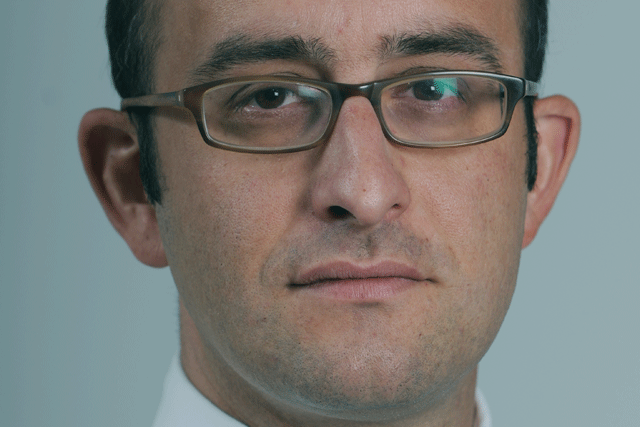 Monday
A not-for-the-first-time incident involving a lamppost that suddenly "appeared from nowhere", the family car and an impending family driving holiday means I'm working from home while we figure out a fast repair to avoid my wife doing a "Starsky" for the next two weeks by accessing the child-wagon solely through the window.
Some might say that would have been a just punishment, but I wouldn't be so cruel.
In between conference calls and nappy changing the twins (yes, at the same time – why, did I sound distracted?) I manage to pull together a presentation on the FT's content marketing strategy for tomorrow's big meeting.
The key is keeping it simple, but – as ever – that's harder than it sounds. I manage to excuse myself from the chaos of a three-child teatime, get there in the end with the deck, and benignly bestow upon the older members of the household a Monday night pizza treat (i.e. I dodge cooking dinner).
The general chatter of email and Twitter permeates the day.
Tuesday
The commute from the north Essex countryside is the backdrop to more emailing and tweeting.
All-morning meeting with the new global CMO of one of our key accounts and the MD of his agency. Unsurprisingly both are brilliantly professional.
It's our chance to listen, introduce some key editorial folk, have a good think about what insight we can add to help with his brand re-launch planning, and just generally explore how a great partnership might work beyond pages and banners.
The fit feels good for all sides, and while the creative and content ideas come thick and fast, the to-do list grows as long as the bill from the car repair company.
And of course not a single slide from the presentation is used. Those are the best sort of meetings: well prepared, but an organic conversation.

We grab a quick lunch, then head over to the agency to continue the conversation with the data and insights team while the ideas are fresh.
The task is to separate the noise of data and turn it into something closer to actionable insight.
Email, Twitter, tap, tap, tap.
Wednesday
I catch up with my teams, then, as part of our Global Commercial Academy work, I spend much of the morning asking new business teams from the agency world to come and talk to our staff about how they pitch, win and retain business. The program for the quarter is building nicely.
Alarming, although sadly not surprising, news reaches me in the afternoon from our head of programmatic in NYC of yet more evidence of someone masquerading as FT.com in an open exchange.
There's rightly real concern about the quality of ad inventory in these markets, and because we only sell programmatically via private marketplaces we can be pretty certain when a client, their agency and the intermediary is being ripped off.
FT.com is reassuringly expensive, so if someone thinks they're buying us at 50c a 1,000 then they're not.
As an industry we really have to take some steps to clean this up. Everyone loses apart from the guy who's stealing the money, but no one seems to be prepared to take responsibility. It's frustrating.
Later, somewhat over-zealous with the clippers, I manage to re-model my clichéd media beard from "The Street Drinker" to "The Alan Sugar". Hmm.
More email, more Twitter.
Thursday
Off with a colleague to meet the brilliant head of planning at Maxus, Jen Smith.
We swap notes on clients where we think there could be some big ideas to be had, and offer to help with some audience portraits based on our latest analytics – we're now mining search and social data to get a real sense of what content presses the buttons for our global audience.
Head back to the office in time for one of our Hack Days – intensive sessions with our development team as they seek to solve creative problems with technology, and today we're solving for "viewability".
This is great for me for two reasons: firstly, where creativity and technology meet is the reason I love digital advertising, and secondly we find we get real progress when we focus minds intensively like this, so the output even by mid-morning is really impressive.
I attempt not to spoil the creative flow by chucking in some business realities, and possibly fail.
The afternoon is largely spent re-capping and planning for our major autumn initiative – offering clients an alternative to CPM by providing a currency that's a closer proxy to the audience attention our brand-centric clients are actually seeking.
Out of 1,000 impressions, only a percentage have the potential for meaningful impact and it's those with the longer on-screen duration, so we're going to start selling by time – by the hour, in fact.
Sounds simple enough, but the maths is fabulously complicated. I dig deep into my GCSE-level maths to keep up, and thank my lucky stars our head of trading, Danny, is (as ever) a couple of steps ahead of me.
Text from wife: twin two has "organically redecorated" the carpet. Super.
Tweeting, emailing, the usual.
Friday
Family holiday begins. Email and Twitter end. Possibly.
Age: 40 (ish)
Favourite media: There's no favourite. If it's interesting then that's enough.
My biggest inspiration: Chloe O'Brien, for loyalty under extreme duress
Dream job: Curator at the Museum of Marvellous Things
Not a lot of people know this about me... I'm studying clouds