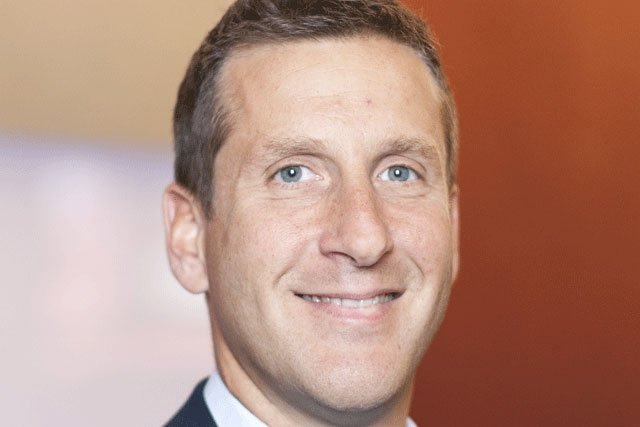 Monday
Land at Heathrow at 2pm after a few days of inspiration courtesy of Google at their headquarters in Mountview, California, followed by a weekend in Las Vegas at Clear Channel's iHeartRadio Music Festival – not a typical start to the week.
Google talked YouTube, the future of content and its implications on dual-screening, and gave a presentation about Google Fiber, which will take a Gigabit of broadband and TV connectivity into the home. They're digging up roads in Kansas to test it.

We also demoed Google Glass, a smart pair of glasses with integrated display. You search using voice, navigate (and even take photos) with your eyes.
Vegas – well, what happens in Vegas…
Turn my phone on as I disembark the plane and straight to the Arseblog app for one of my frequent Arsenal mobile checks. We should have beaten Manchester City on Sunday. DJ Ian Payne is on the cab radio. Why do Addison Lee drivers always listen to LBC?

At home, I email, make a few calls, then slump in front of TV with my wife, Deb and catch up on the hilarious first two episodes of Sky 1's 'Moone Boy'. Deb mops my brow and calls me "poor sweet baby"...not!
Tuesday
Wake up at 6.30am, tear my iPad away from two-year-old Leo, who is drawing psychedelic pictures with his Kaleidoscope app. I experience a quick flashback to Vegas, now alas half a world away. Catch up on news with The Times iPad edition.

Get dressed, jump on the moped and meet Yahoo's [managing director and vice-president of sales] James Wildman for breakfast. We discuss cross-platform creative partnerships, data integration and evolving gene pool in both our organisations. Think Yahoo is one to watch with its content and scale – and of course Marissa Meyer [new Yahoo chief executive] is a smart lady, her big reveal is due next week I believe.

Have an afternoon catch-up on the previous half-week's developments at MediaCom with Karen Blackett (chief executive), Darren Poynton (chief financial officer) and Claudine Collins (managing director).

It's the eve of Yom Kippur – nip off to my mum's for an early dinner, my last meal for 25 hours. In synagogue I fall asleep on my feet. Still not over Vegas!
Wednesday
No breakfast (I love breakfast). After my time away, work must regrettably take precedence over Yom Kippur this year. Today, we're kicking off our employee engagement survey, providing staff with a platform for anonymous feedback about working at MediaCom.
I hand out candy whistles in reception, while our very own Luke Harman from MediaCom Facilities plays a DJ set. Smiles from staff at hearing house music pumping through MediaCom's atrium – or is it the sight of me, dressed as a comedy DJ (or a kid from 'Byker Grove', I'm told)? Hopefully, our antics will actually drive the all-important response.
Head out to a client meeting at GSK. No lunch. Damn, I'm hungry. Then it's back to the agency for a Q&A with a group of grads and apprentices to hear their worldview and offer advice on how to grow and develop in the industry: "Work hard, be brave with ideas, be good to your colleagues and say yes to what ever gets thrown at you".
I'm impressed by the group's ambition and thirst for knowledge. The apprentice scheme is clearly paying off.

Back to synagogue for the final push. I'm weak, very hungry – but strangely elated. I break the fast with my whole family at 8pm and overindulge. Get home to discover a 6-1 mauling of Coventry City. I'll sleep well tonight.
Thursday
Wake up feeling out of shape. Head straight to the gym for 7am boxing session. Arrive at the office for 8.15 am. Interview an extremely young (but smart) candidate for a very senior position. Spend the rest of the morning in an internal session around our big bets for 2013 and getting the agency into shape for them – exciting times ahead.
Next, off to a meeting with Sky. From there, to The Lanesborough for a Royal Television Society round-table dinner, hosted by Deloitte, on opportunities and challenges for the TV sector in the digital world, attended by the likes of Disney, Freemantle, BBC, Thinkbox, RTL, and ITV.
Friday
Usual fight with Leo for the iPad and my news/Arsenal fix.
Breakfast with my family for the first time this week. I sing and dance with the kids to Mumford & Sons courtesy of Spotify. Then Ruby (my four-year-old daughter) insists on 'Hooky Street', the 'Only Fools and Horses' theme. She knows every word. How? I'm looking forward to quality family time over the weekend.
First up today is a pitch rehearsal – in surprisingly good shape for the pitch on Monday. This afternoon I'm on the judging panel for Real World Pitching, an internal training programme where 400 of our staff and some media owners are put into teams, given a dummy brief and asked to present to the panel for 15 minutes.
We see some lively and creative responses. I wouldn't have been able to compete with this lot when I was their age. The future's bright.
Chelsea at home tomorrow… I hope we don't get unstuck.