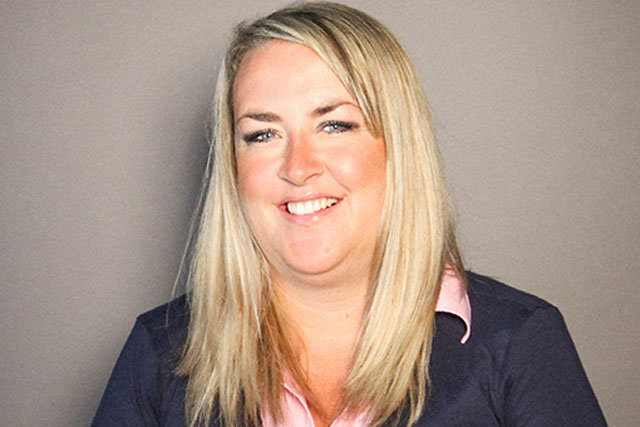 Monday
Today, my focus is on planning the annual Social Media Conference for Toyota, which will be run by Bloom and held in Barcelona this year. Social media champions, marketing and PR managers from across 31 European countries will convene for two days of cutting-edge social media trends and silo-busting workshops.
I am facilitating the conference, so today is about ensuring the content from all the speakers is of a high standard and key messages are landed throughout the event.
Monday afternoon is always check-in meetings for me and I have 30 to 45 minutes with each department head, covering commercial, client services, finance, HR, delivery and creative.
This afternoon's focus is performance against KPIs for the quarter. In particular, we are rolling out a quality KPI score across all departments designed to ensure our work stays on the cutting edge as we go through a period of rapid growth.
Tuesday
I have an eight-month old and a two-year old. On a Tuesday and Thursday, I share childcare with my husband (also the COO of Bloom). So I get to the office at 7am and work until 1pm and then we do a quick swap and he works until 10pm. It's a tough juggle, but it gives us the benefit of time with our two young children whilst not neglecting our brain-child: Bloom.
It's the final round of interviews for Bloom's new MD this week, with some great candidates from big agency backgrounds looking to join us. We're down to our shortlist of two so I'm hoping they both really perform well and make our decision especially hard.
Wednesday
I'm at a conference in Central London today with 50 bosses from the top independent agencies in the UK. We're exploring the unique contribution independence can bring to the agency landscape and how we leverage our independence to create increased value for our clients.
At heart I'm a strategist and so today is about enhancing Bloom's three-year business plan by getting my strategic brain into gear.
I'm really excited by some of the ideas we've come up with that keep our intimate start-up culture, whilst scaling the agency effectively. These include developing our own Bloom-branded product lines, which will enable us to experiment in real-time on product development, placement, pricing, and promotion, while really understanding our clients' pain-points.
We're also looking for ways to integrate the concept of "growth hacking" into our services to enable quick, out-sized results for our agency and our clients.
Giving up TV is one of the sacrifices I have had to make to ensure I can give my time to my business, my kids and my husband, apart from one hour a week when the Nordic Noir box sets come out. Tonight I'm catching up on 'Borgen' series three (I'm a bit behind).
Thursday
I'm on the late shift today, so after a morning of sorting out a baby, a toddler and a builder (we're having our loft converted at the moment), I arrive at the office at 1pm and work through to a finish at 10pm.
Today centres on scoping an attribution modelling project for our client Butlins. We find clients are hungry to understand how digital and social data can be used to assess the effectiveness of both on- and offline marketing performance, especially knowing what works and what doesn't and how to make their investments work even harder.
I'm also checking in with our newest client, Goodwood Estate, to see how our presentation of the social media strategy to their board last week went down. I'm really pleased that they loved it and we're now working out which parts of execution are best delivered in-house versus outsourced to us. We advocate in-house execution, but some aspects of social, search and content development do need specialist knowledge to execute, so we focus on supporting clients with that specialist expertise.
Friday
Today I am on-site with Toyota in Brussels, helping the marketing director to "lead" by example' and activate Twitter. @AgustinM2020 is the first employee advocacy activation of social media for Toyota and will be followed by a further 2020 employees sharing Toyota news, views and content in social media.
I race home on the 5pm train from Brussels-Midi Station to Ashford from where I scoot around the motorway hoping for good traffic so I can be home in time for a goodnight kiss for my kids.
Whenever possible, I try to lead by example with work/life balance at the weekend and enjoy time with family, friends and the animals on my smallholding in West Sussex. Our six chickens, two dogs, cat, two pigs and potager keep me busy most weekends.
Age: 37
Favourite media: Instagram, Twitter, Elle Decoration and Country Living
My biggest inspiration: Angela Ahrendts for transforming Burberry into a "digital first" business and now taking on Apple.
Dream job: Board director on FTSE500 company causing an oil tanker corporation to adapt to modern business and achieve out-sized financial performance as a result.
One thing not a lot of people know... I am an introvert. Introversion is highly undervalued in the workplace today.