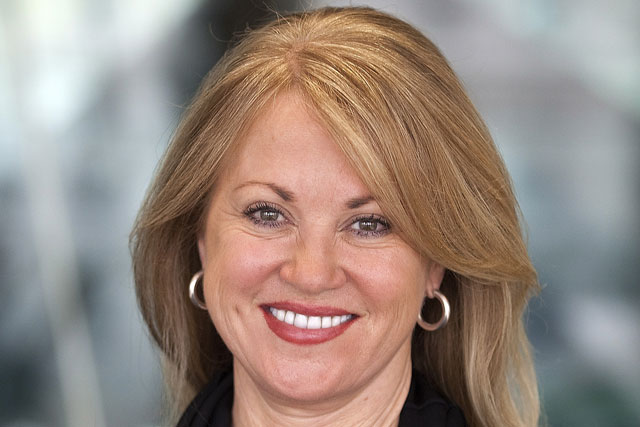 Monday
Waking up on Mondays is never easy. I don't understand people who have the time to read the paper before they head to the office. I am out the door as fast as I can and drive to the office to the sound of Magic 105.4. As I work for one of the largest newsgathering organisations in the world, there will be plenty of news waiting for me at my desk.
Mondays are team-meeting days, and as I have both the Bloomberg Businessweek and Bloomberg Markets magazine sales teams to manage, it's always a busy start. I'm happy to see I have a lunch scheduled with a key client who is an absolute pleasure to work with, so that is a bright spot in my day.
I then head to Berlin from the office, just in time for a spot of dinner. I always check the Bloomberg terminal to pick a restaurant from the list of our subscribers' favourites. The DINE function on the terminal says Borchardt is the restaurant I should try out according to the reviews of our Bloomberg Professional service clients.
Airports are where I catch up on newspapers and magazines, so I pay a visit to the newsstand (where I'm happy to see a long queue of other magazine fans) to pick up Vanity Fair and Tatler for the journey. I love magazines, they never run out of batteries and you don't have to turn them off for landing. It's worth noting the new EMS survey actually shows readership of many magazines is up, particularly for monthly titles.
We're so optimistic about magazines, we launched a new global luxury title this year – Bloomberg Pursuits –which has been such a resounding success, we've just announced we'll be launching quarterly in 2013 with the news that Ted Moncreiff is to join us as editor from Condé Nast.
Tuesday
The thing about travelling to all these different countries is that there are very few English-language channels on hotel televisions. Thankfully, we always stay in hotels that carry Bloomberg Television, which provides global headlines whichever time zone I happen to be in. Berlin is a wonderful city, but one I don't get to visit often enough.
Today was busy, with two key meetings to discuss the strength of Bloomberg's stable of magazines and their digital applications, before heading back to my second home, Heathrow Airport.
Wednesday
I'm back in London and have an internal meeting to discuss Bloomberg's participation and coverage of the World Economic Forum annual gathering at Davos. I work with clients who want to leverage the power of Bloomberg's presence at this event, which attracts the global elite and make up our audience and client list.
Lunch is with another favourite client who is in town from Dubai, so it's a great chance to catch up without having to make that trip. She's located near our offices in the City of London, so I thought we'd go to one of my favourites, L'Anima for an Italian meal. I enjoy a quiet night at home and the telly. I used my Sky+ box to record 'Homeland' and can't wait to catch up.
Thursday
It's an office day, with lots of desk work to catch up on. I meet with the team to discuss proposal development as we are deep in planning season. Many of our clients today want to see fully integrated proposals across the breadth of Bloomberg's media properties.

Tonight I attend a dinner hosted by Boris Johnson in support of the Legacy List charity that Bloomberg supports. The Legacy List is the charity set up to ensure culture, community and education remain at the heart of the Olympic sites' identity, post-Games.
I host 10 clients from the financial sector. The topic of the evening is 'London Means Business', which fosters a dialogue on London's economic future. The mayor is a brilliant speaker, charming, funny and very smart – never let his messy hair fool you.
Friday
A rare day off! So, I enjoy reading the newspapers and my other guilty pleasure, the DailyMail.co.uk and a large cup of coffee.