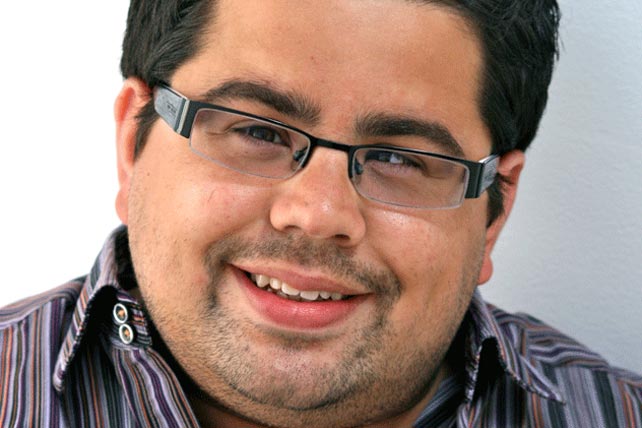 Monday
Having left my bike at work after a late Friday night, my working week starts on the 6.30am train. I mentally set my weekly targets – I will cycle 60 miles this week, and I won't drink before Friday. On the train, I pick up City AM and notice the encrypted HSBC wrap – very clever.
After arriving at work, I realise Mark Jarvis (the7stars founding partner) is on holiday all week, so I can look forward to a quiet week, and a bit of "me" time. It means I start with a catch-up with my team, who are all looking brown following a weekend of sun.
First up is a meeting with a travel client who has asked us to devise a mobile strategy and I think they like our ideas so far. In the afternoon, I attend a William Hill meeting to put to bed some final football season plans, which include some exciting plans.
I end up working late on a pitch, which means rehearsal, final changes, more rehearsals and then a cab home. This is a bad start to my August tally on the Addison Lee list of shame.
By the end of the day, it means cycling miles are zero, but then so are my alcohol units.
Tuesday
An early start today, and I flick through Metro on the train and see three of our ads that are all in great positions.
Next up is the pitch. Pitching for new business is definitely the best part of the job – win or lose, it's always a challenge.
We go for a post-pitch pizza at Signor Grilli – our favourite local haunt. There's always a big team involved in pitches at the7stars and it's good to get everyone together afterwards. We compare notes on the last few weeks of late nights, arguments and crazy ideas that thankfully never saw the light of day, and other dramas.
After this I dash over to a meeting with the Signet team, as September will be our first campaign for this client, so we are keen to do some great work. The day ends with an internal meeting to agree on the training plans and targets for the year.
In the evening, I meet Lawson Muncaster and Jens Torpe to hear about their latest plans for City AM.
Once again my cycling miles are zero, while my alcohol units have certainly moved into single figures.
Wednesday
Wednesdays always start with the7stars company meeting. My digital mate "Jacko" (David Counsell) abstains from "idea of the week", where the team can win £10 for suggesting improvements at the company. This week is a rollover, but he's still not tempted.
At 10am, 02 come into the company meeting to present to us all and showcase some interesting stats.
Spend the afternoon with Jenny Biggam (the7stars founding partner) preparing for a big client meeting tomorrow, and round the day off with a few beers with the team after work, celebrating the fact that it is Wednesday.
Cycling miles today are again zero, while a number of alcohol units were consumed.
Thursday
Spotify is in the office and a bit of Plan B kicks off the day. First up is an early morning interview as we are trying to recruit a planner/buyer.
Lunch is with James White, Evening Standard brand manager, and I'm now converted to Hawksmoor at the Seven Dials.
I vow to leave at 5.30pm today, but then I remember two important evening engagements.
The first is an evening of cocktail making with a media owner and the second is the AOL party. I decide I can squeeze both in and immediately abandon the cycling and alcohol quota. There's always next week.
Friday
In early for yet another interview, but this is quickly forgotten as the AOL party gossip is circulating the office. It would appear a couple of guests have shown an ironic lack of understanding of the power of digital media, as their antics have been plastered all over Twitter.
I'm in the new-business team at the7stars and our Friday meeting ranges from identifying new trends, to updating our creds, while drinking lots of coffee.
Lunch is with Marc Young, whom I knew from Associated, and he waxes lyrical about his new job as ad director at The Week.
The afternoon is spent working on plans for the Discovery Channel – I think we are more excited about their new programmes than they are – and a conference call with William Hill.
By the end of a long week, I decide it's not so relaxing when Jarvo is away. I take a look at my bike and then a look out of the window. It's sunny and the Northumberland Arms is whispering my name.
So, it's more team beers before yet another train journey home, where my son vaguely recognises me from a family photo he's seen.