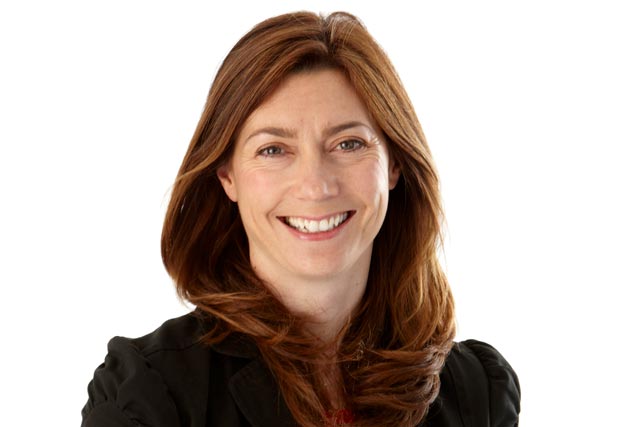 Monday
An early 6am start with bag-packing my first task, as this week is a good example of how my additional role works alongside my current role. Today I'm in London as UK Maxus chief executive doing the intro and 'Why Maxus?' role for a UK pitch, and then tonight I fly off to the US as part of my global chief strategy officer role to sell 'Why Maxus?' to around 40 pitch consultants from around the world, who are in New York for AdForum.
A quick read of Metro, interspersed with reading my slides, a morning of rehearsing with too little breakfast and too much caffeine and sweets, and then we're on. A great team effort, engaged, friendly clients and the two hours fly by. I really enjoy it.

There's time for one drink with the pitch team and then it's back home to change for the flight. I grab a few easy-to-read magazines, Hello, Tatler, and CNTraveller to help me plan my next holiday.

Aboard my Virgin flight, I get a sneak preview of the first two episodes of 'Girls', "the new SATC" but ruder, funnier, and with worse clothes. It is very, very good – it starts on Sky Atlantic this week and is definitely worth a peek.

Eventually, I arrive at my hotel at 1am New York time – that's 6am UK time – so literally a full 24-hour working day. I'm asked at check-in if I want a newspaper delivered, but I decline - I can get all I want on my iPad, and no, there will be no need for a wakeup call, I just want to sleep.
Tuesday
Manage five hours sleep and meet Nick Vale, our global planning director, for breakfast, to check how the previous day's rehearsal went for AdForum.
We get to Maxus New York and pick up Karen Kaufman, our global product development director and head to JWT, where each of the four GroupM agencies will be taking turns to present.
We seem to have an emergency issue with our vinyls pulling the paint off their walls, so plan B is employing a whiteboard artist (no, really, they do exist) to recreate the messages from our vinyls.
Our final team member, Elizabeth McCune from our US office, arrives and we run through: four people, four PowerPoint slides, four boxes, each with a prop inside to help tell the Maxus story.

After a run-through, we ditch the four slides – finally, a PowerPoint-free presentation! Mad or brave? I'm not sure yet. It's different at least from our sister agencies who all seem to have lots of slides.
The consultants arrive and it's great to see some friendly UK faces (Paul Philips, Peter Cowie, and Debbie Morrison among them) and then it's into our story telling room. A slight kerfuffle ensues as we ask everyone to stand, move around in our talk, and thus provide no seats. This does not go down well (understatement).
Anyhow, onwards, and a good crowd ask tough questions, but listen hard. I think all are surprised by the sheer size of Maxus now– in the last three years we've trebled in size to 1,500 people in 70 offices worldwide. And then it's over. Weeks of preparation and pre-marketing have gone in the space of two hours and it's created a great buzz. Now it's all in the follow up...
GroupM held the event at JWT's impressive space in New York, so I meet one of my WPP buddies who works there – the fabulous Clare Capesi who runs the Macy's account.
Wednesday
Graeme my BT client rings at 4am. Not ideal – but my fault, not his. I can't get back to sleep.
I check in with Simon in Maxus London who runs the BT account as it's very busy right now, and then with Nick Baughan our UK managing director as we have another pitch meeting today. He is "all over it, Lins" and it does look good, so after some minor suggestions and words of encouragement, it's over to him and the team to deliver.
I grab another hour's sleep then it's back to Maxus New York to meet with my former/current boss, Kelly Clark, to discuss budgets and how best to work with Vikram Sakhuja, Kelly's successor, then spend more time with Karen to check out our new channel planning and effectiveness tool.
I don't do much day-to-day planning now, but this tool is great. It answers the questions clients throw at us every day, but with real science behind it. I send a note to our UK chief operating officer Tim Irwin who is overseeing the UK rollout to ensure we're doing all we can to use it. He too is "all over it, Lins", as normal.
I head to Ogilvy New York to see Alda Abbracciamento who runs the Barclays account there. We are due to catch up on a potential new campaign, but spend the first half hour gossiping. I love New York women! And we do get around to agreeing some key actions for Barclays – it's just better or more fun, doing business with people you really like.
I have had a pretty media-free day, but I do notice the billboards in New York – mainly as they are massive and, truth be told, a bit decrepit too, compared to the UK posters which generally are smart, well-lit and increasingly digitalised.
Someone must need me by now in the UK. I email John Maloney, our investment director, who is helping with a potentially massive Barclays deal. Yep, he is "all over it, Lins".

I dash to JFK where a well-intentioned woman tries to hard sell me under-eye reflective cream. I ask her how bad I actually look. She laughs nervously and gives me a free sample. It seems I do indeed look like death. I get three or four hours' sleep on the flight and realise that I am now obsessed with lack of sleep and have a serious under-eye complex.
Thursday
I land just after 6am, which at the risk of boring you now, is only 1am NY time. So yep, I am tired. I head home and see my husband for an hour, get some sleep and have the luxury of then working from home.
Spend time with Madhvi, our global talent director talking about succession planning, and with our global marketing team mopping up and mapping out next steps for AdForum, and then UK catch-ups with the BT and Barclays teams.
Pop out for coffee and get The Times. I resist 'Come Dine With Me', but have time for a little Magic on the radio.

Later, given I have only seen my husband for one hour in four days. I join him at the Campaign darts evening. He is playing (throwing?) for the Gravity Road team, with the very talented and über successful Mark (Eaves) and Mark (Boyd) and he adds "experience", if not skill, to the team.

It's great to see some of the journos and guys from Dare, Drum, Adam &Eve and HMDG. It's not quite the Lakeside, but a fun night and for David and I this counts as a date night, albeit with around a hundred of our closest friends. For the record, Gravity Road was robbed! DLKW won again with Dare close runners up.
Friday
Back into Maxus London, so the normal diet of Metro and BlackBerry, an internal catch-up on Triumph, some internal moves to approve and client catch-ups, before interviewing externally – clearly I won't give any more info away than that…!
In the afternoon, we have to decide whether to go for it on a last-minute global pitch or not. The financials look poor and workload intense. We decide it's a no.
I then have a couple of hours of WACL Christmas Ball work. I am chairing it this year and it is a huge amount or work, but also a great event to be involved with and so many friends in the industry – media owners, clients and contacts – have been very generous with auction prizes.
The event is on 6 December at the Savoy and it's always a sell-out. Quite a feat of organisation too though and I am totally reliant on my brilliant PA Liz who now runs my life.
Weekend
And...relax. It's time to see my husband properly and enjoy a weekend of TV catch-up, ('Strictly..., 'Homeland', 'Friday Night Supper'), luxuriating over the papers (Times and Telegraph on Saturday, then Observer and Sunday Times), shopping and (boo, but necessary) a couple of scheduled work hours before meeting my old flatmate Bobi Carley from Disney at the Royal Albert Hall for a wonderful Fantasia concert.
It is simply beautiful – the London Philharmonic playing live to a re-mastered film in HD. To think it was made in 1940, way before digital, is mind-blowing. A fab end to the week.