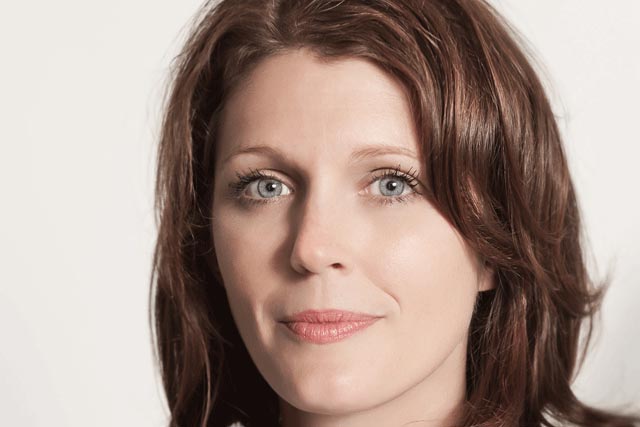 Monday
Every Monday starts with the same brutal personal training session (assuming I'm at home in Edinburgh). Dragging myself out of bed before 6am never gets any easier and it's especially difficult today as I'm incredibly jet-lagged following a trip to our New York office. I spend most of my training session trying to engage Garry, my trainer, in conversation, so that I don't actually have to do very much. Sadly, it doesn't work. He punishes me relentlessly. To make matters worse, last week I visited a "food doctor" as recommended by a svelte US colleague, so am now on diet of "dust and air" prior to my holiday next week. After a few days of near starvation, it's amazing how exciting two boiled eggs and a cup of coffee can seem.
I am in our Edinburgh office all day today. My dual role as chief media officer of LBi and CEO of the company's media arm Bigmouthmedia, means that I spend most of my time travelling around our offices in various parts of the globe. However, whenever possible, I spend Mondays in Edinburgh to catch up. Today is UK managing director Phil Gripton's first day back from holiday, so we discuss our focus for the remainder of the year. Phil and I focus on finalising an offer for a great new hire in this team and on doing telephone interviews with candidates for other positions.
Alan Davies, our chief strategy officer, arrives in Edinburgh late morning for meetings on a project we are working on called Actionable Intelligence. It's still top secret, but centres on putting data at the heart of multi-channel strategies to help clients achieve better results. Alan and I spend a further few hours discussing the progress of our product and technology roadmap with the development teams.
Once the US wakes up, things start to get seriously busy. We have rapidly growing teams in NYC and Atlanta, and a new office just opened in LA. As a global marketing and technology agency, media is a considerable part of our proposition on the other side of the pond and we have won a lot of new business recently.
The afternoon is spent taking dozens of calls and attending internal meetings, but I'm feeling much more organised than I have in a while. Eventually I head home to cook my husband a delicious dinner of dust and air (he gets mash with his). Then we head out to see a show at the Edinburgh Festival.
Tuesday
Off to our Brick Lane office in London to meet up with our group brand-engagement director, Gareth Jones, to discuss marketing plans for the remainder of 2011. Lots of exciting things on the horizon. Next up for me is a catch-up with Pipa Unsworth, our fantastic global head of CRM. We are working together on a social CRM strategy for our US client Americans Elect.
Dash to Shoreditch House for a quick, enjoyable lunch with Ian Maude, from Enders Analysis. We have an interesting chat about current trends, and, of course, Google's acquisition of Motorola. Even our newly hired head of mobile Ilicco Elia didn't see that one coming. Despite my best efforts, I fall at the first hurdle at lunch and order a plateful of carbs, washed down swiftly with a glass of wine. Sorry food doctor.
Then it is on to a meeting with our COO, Thomas Elkan Boisen, to plan for our Nordic Strategy Session next week in Copenhagen. Our key Nordic clients such as IKEA, Volvo and Rezidor are really embracing the changes in the digital landscape.
In order to address these issues, we are teaming up with digital training school HyperIsland later this year to launch a learning initiative, aimed at helping brands and agencies in the UK, US and Nordics learn about blending.
Busy day of meetings, then off to Charlotte Street for a dinner with a few of the UK management team. Unsurprisingly, this turns out to be quite a boozy affair – several cocktails and many bottles of red later, we all stumble off home. Clearly this is not part of my diet, but what the food doctor doesn't know won't hurt her.
Wednesday
Hop on Eurostar. Off to spend some time with our team in Paris. We have plans to expand the operation on the back of increasing demand from a number of our key global clients. I squeeze in a few interviews with potential new staff members, then drop in to see one of our biggest clients, Johnson & Johnson, to discuss our work on Neutrogena. After that, I enjoy a late lunch with our client from Europcar, before heading back to the UK.
Thursday
Finally back in Edinburgh. It's a very rare treat to spend three days of a week here, but we have British Airways (BA) visiting for a couple of days, so I can get away with it.
I spend the entire day with the team from BA discussing our strategy for the remainder of 2011 and ahead. As you'd imagine, mobile is a massive focus for us at the moment, as is the increasing convergence of social and search. I am always hugely impressed with BA's commitment to stay ahead of the curve. They are always up for the idea of testing new innovations. We have a really great day and cook up some grand plans for the next 15 months.
Tonight is graduate night in the Edinburgh office and we have an intake from three local universities. We run various training sessions and interviews – all washed down with copious amounts of alcohol. However, I am off for dinner with our clients from BA, so luckily I am spared the carnage. A great night, but a 2am finish.
Friday
I head along to one of our Innovation Breakfasts. There is much debate about Google+ and the many recent changes in search. The rest of the morning is spent planning a series of client workshops we are running in New York along with Robin Richmond, our global client director for media.
The afternoon is jam-packed, but includes some interesting meetings around our social media proposition, branded content and search, plus a number of meetings about key pitches we are taking part in at the moment. It's non-stop. Only three more working days until my holiday and I am starting to panic.
Five o' clock comes around and it's time for beer in the office, but I have to dash off as my husband and I have visitors arriving. It's amazing how popular we become during the Edinburgh Festival. Need to try and get some rest before taking in Berlin, then Copenhagen, and flying back to the USA next week, but with a one-year-old staying over, it's unlikely.