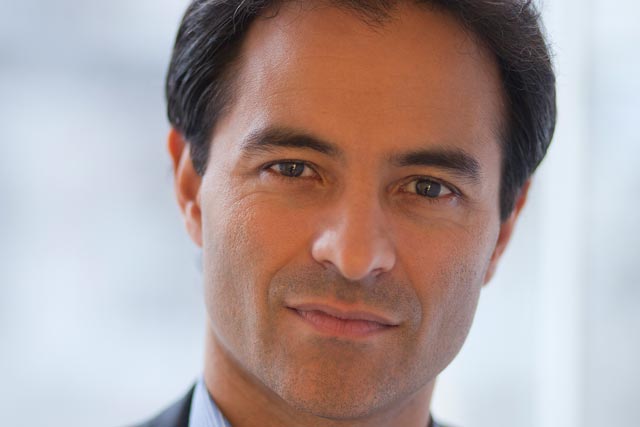 Monday
The alarm goes off at 5am – thankfully I'm a morning person. By 6am I'm running round the park, which is a good way to start the day, I even stop to feed the ducks.
At 8am, I'm headed over to Miroma Ventures for our weekly overview of where we are with each of the businesses including Miroma Leisure, Totally Media, Mercury Media Science ,and corporate barter company Miroma.
At 9am we break into separate meetings to look at our businesses in more detail. First up is Mercury Media Science, which provides innovative finance solutions for media owners and agencies. We're currently discussing the next round of funding and a potential investor roadshow.
Lunch is at my desk with board papers to read through before our quarterly board meeting on Thursday.
Afternoon coffee with Roy Jeans, chief executive of out-of-home specialists Rapport. We riff about Ayn Rand's 'Fountainhead', me with some difficulty as I've not read it yet. We also talk outdoor and what 2013 will or won't bring.
At 5pm, Clive Punter, former head of CBS Outdoor and Linked In drops in. Clive was the first media owner to work with our corporate barter company. His understanding of traditional and digital media is second to none.
I spend the evening working out how Chelsea simultaneously hires Mourinho back as manager and lures Messi and Ronaldo to Stamford Bridge….anything is possible when you're playing Fifa 13!
Tuesday
I hit the gym, which sets me up nicely for a 7.30am conference call with my business partner Michael Hindhaugh, who heads up our corporate barter business in Asia Pacific. We go through the client list and various deals in the pipeline.
Then it's straight into a meeting with James Walden, managing partner and Paul Mann, joint managing director of our corporate barter company Miroma, to discuss innovative ways for redistributing some of the DVDs and cars we have on our books.
Next up, a fun meeting with Adam Bullock of TalkSport, the only legitimate time you can talk sport and call it work!
Another desk lunch and more preparing for the board meeting on Thursday.
The last meeting of the day is with Warner Mandel, chief operating officer of Rothschild. Warner who has a wealth of knowledge and experience that is invaluable to our business. A meeting with him is like a workout for my business brain – it kick-starts loads of new ideas.
Wednesday
I arrive at the office for a catch-up with entrepreneur and investor Eric Newman (ex-chairman of Kinetic Worldwide). We share a passion for tech investing and the ideas are buzzing – it's amazing what brainstorming and coffee can do.
It's a fast-paced morning and I see two media start-ups with my chief investment officer Gideon Hoffman. I can't stay for the full interrogation as I am off to meet Xavier Marchand, chief executive of Momentum Pictures for lunch at Dean Street Town House. Talking movies and Hollywood is always fun.
Then it's straight to MediaCom to see Steven Gerrard – well actually it's MediaCom's chief commercial officer Craig Lennon, but the resemblance is uncanny. I get beaten up and return to the office.
The legendary Bernhard Glock, former global media chief for P&G and one of Miroma's non-executive directors, has arrived for our board meeting tomorrow. Amid the business chat we manage to squeeze in a verbal tour of Europe's finest ski resorts.
Off home for a quick change into my dinner suit. We have two lively tables at the Marketing Society dinner. Our guests include England rugby player James Haskell; Paul Rowlinson head of exchange at Mindshare; Lizzi White from Carat, and Lisa Harouni, the Steve Jobs of 3D printing. Both Jessica Ennis and Sir Martin Sorrell are honoured at the dinner, which they thoroughly deserve.
Thursday
After last night's late night, I give the gym a miss and head straight to the office for an 8 am start. It's our quarterly board meeting this afternoon.
As well as Bernhard Glock and Michael Hindhaugh, who's flown in from Australia, the meeting is attended by two more of our non execs, Christopher Mackenzie, former president GE Europe and WPP board director, and Sir David Michels, former chief executive of Hilton Group and former deputy chairman of Marks & Spencer. Mel Elias president of The Coffee Bean & Tea Leaf phones in from LA.
Their presence on the board helps to reinforce corporate barter as a mainstream way of doing business, but board meetings are never an easy ride.
We go through the audit committee update, corporate governance, clients, revenue, all in excruciating detail – but it's great to be learning from people at the top of their game.
At 4 pm I meet up with Matthew Dearden, Clear Channel's dynamic chief exec – it's a great catch-up that gives me a lot to think about.
Meeting over, it's straight to the airport for a flight to New York.
Friday
I'm up at 6am New York time for a series of meetings with media tech start-ups looking for investment through our Mercury business. Despite the damage wreaked by Hurricane Sandy, I'm impressed by the city's unfailing energy.
Work done, it's off to John deLucie's West Village eatery. I can't think of a better way to spend Friday night in New York.