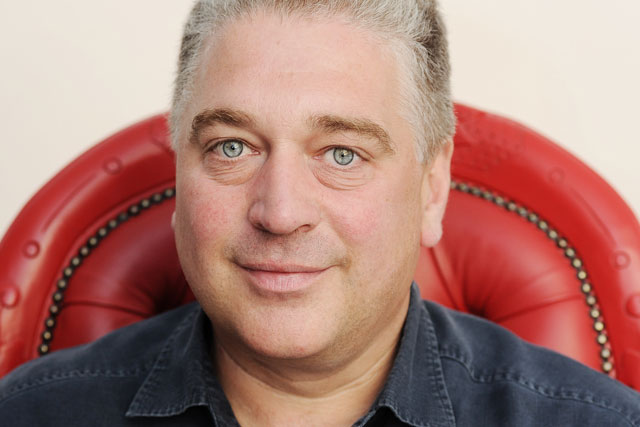 Monday
With two weeks to go until Christmas, the week ahead offers a mix of festive celebration and preparation for a significant client meeting on Friday afternoon.
It starts with Anna-Liisa Goshawk, our head of new business and marketing, reminding me to keep a log of what I'm doing so that I can write this piece.
I spend today catching up with members of the Rocket team as we close the financial year and continue planning for 2012. I can't believe how quickly 2011 has passed and reflect on the fact that we have had a really successful year, delivering against some ambitious growth targets.
I spend the afternoon finishing my input to Friday's presentation and head home to Amersham, using the hour or so commute to catch up on emails and reading. I'm about half way through Niall Ferguson's 'The Ascent of Money', which he wrote in 2008. It's a fascinating and prescient explanation of why the financial crisis happened.
Tuesday
Tuesdays always start with the PHD leadership team meeting. Today Euan Hudghton, the group's new business director, announces that we have been named Media Agency of the Year by Marketing magazine, and its inaugural Grand Prix winner too.
This follows hot on the heels of winning the same accolade from Media Week last month. The mood is highly positive and we spend the meeting talking about next year and what we can do to build on the achievements of this year.
I bump in to Ali MacCallum, the managing director of fellow Omnicom media agency M2M. Rocket and M2M are very similar in lots of ways and we swap notes and some banter about last week's OMG UK board dinner, which was a right laugh.
Then it's off to the Rocket Christmas lunch in Kentish Town. This is always a highlight of the year but it's proving to be quite a challenge to find a venue big enough to accommodate us.
We've had a lot of new starters this year and the afternoon is a really good opportunity for us to get to know each other better.
We kick off with the Rocket Raffle, organised by the digital team who have amassed a staggering array of prizes contributed by clients and media partners.
After we've eaten, it's the Rocket take on Secret Santa - Bad Secret Santa.
The must-have present is a Monkey "onesie", which ultimately ends up in the hands of campaign strategist Drew Scrymgeour. It suits him.
I bail out at 8.30pm. It looks like it's going to get messy.
Wednesday
Unsurprisingly, the office is a bit quiet and subdued first thing this morning. It did get messy, apparently, with some people pressing on until 4am.
I have a meeting with the AAR to discuss a project they are working on, swiftly followed by a catch up with the boss, Philippa Brown, CEO of OMG, UK.
We talk about some structural changes we will be making in the new year.
Earlier this year we went through a process of developing Rocket's positioning to focus our offering around planning with knowledge and insight at its heart. The changes we are making are aimed at supporting this in terms of job descriptions and also some important new hires we will be announcing soon.
Thursday
A desk day that starts with us hearing that PHD is Campaign's Media Agency of the Year too. Hat trick!
I meet with Mark Swansborough, Rocket's managing partner, to talk through a few things we are working on and then it's off to the O2 with a friend to see Kasabian.
I stand at the back but he sets off through the crowd to mosh it down the front. When I meet up with him afterwards, he's lost one of his shoes. It's cold and raining. While it should teach him to act his age, it's not the first time it's happened.
Friday
Before you know it, it's the end of the week and I spend the afternoon in a meeting with Gill Barr, group marketing director at The Co-operative.
She is a force of nature and her enthusiasm for the great work she and The Co-operative do is infectious.
We spend two hours presenting our thoughts on 2012, which is all very positively received. After she leaves, it's off to the pub for a quick celebratory pint with the team.
As I'm leaving I run in to Adam Turner, the deputy MD of our trading division, Opera. He's off to the British Comedy Awards with Channel 4.
I get home just as my wife Jane is leaving for a girls' night out, and find myself in an empty house as teenagers Luke, Jamie and Laura are all out too. I end up watching the British Comedy Awards, which were pretty funny.
Weekend
A relatively quiet weekend culminates in a painful 90-minutes watching Manchester City beat their feeder team Arsenal on Sky Sports with Luke and Jamie. Both boys have their laptops out and are Facebooking/tweeting throughout.
Jamie tells us that both Arteta and Song are suspended for our game against Villa before Martin Tyler gets the chance. We have a bet about how often co-commentator Gary Neville mentions Manchester United and 8-2.
The winning answer is three.