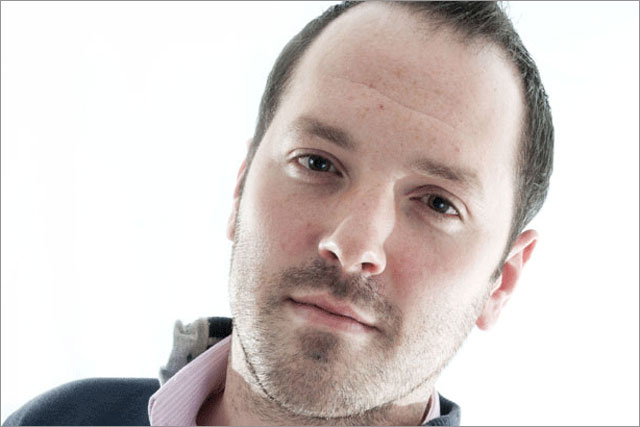 Monday
I know it's going to be a particularly busy week and I'm still a bit cranky from my afternoon at the Emirates on Sunday, watching Arsenal lose to Manchester United.
I react quite childishly when Arsenal lose – I refuse to watch 'Match of the Day' or read any papers.
It was good to catch up with former colleagues Gen Kobayashi (now at DDB) and Tim Pritchard (social media manager at T-Mobile) though, laughing away as Tottenham also lost.
I check my diary before I leave the house and realise that today is going to be very iPad-heavy. We created an iPad team last year at MGOMD – three of us working across mobile, print and digital.
IPad proposals come from all kinds of sources, so it's our job to react to opportunities and try to amplify ideas.
We meet up as a team, then go on to have meetings with a digital start-up who have built an iPad platform. Then, in the afternoon, we meet the Telegraph.
It's been a day of meetings, so when it gets to 5:30pm I take stock, look through my emails and actually try to get some work done.
OMD and MG/OMD are organising a Mobile Week for two weeks' time, so I spend a few hours emailing media owners with the final agenda, confirming timings and also asking if they can arrange a few prizes.
Tuesday
Today, I'm on a training scheme entitled Discover Your Authentic Leadership Style, and the opening session is at the extraordinary Imperial War Museum.
Around 10 of us from MGOMD discuss leaders who inspire us. It's probably the only time Amy Lennox (former head of online at MGOMD) will ever appear on the same list as Michael Jordan, Nelson Mandela, Steve Jobs, Winston Churchill and Gandhi.
We complete a detailed questionnaire that determines that my natural leadership style leans heavily towards "delegation" (the trait I thought I have least of – I was secretly hoping for something a lot more selfless like "dedicated mentor").
On the plus side, learning about Covey's Time Management Matrix makes me realise I'm not doing nearly enough of the "important but not urgent" tasks, so I make a resolution to focus more on this.
Wednesday
Having a day out of the office has caught up with me, so I'm in early to get through emails I hadn't actioned during the brief breaks in training yesterday.
I'm then over at BBH for a Waitrose status meeting, going through a few action points from last time and giving some recommendations for a forthcoming campaign.
I get back to assemble a few slides on the future of consumer-facing augmented reality for some very senior marketing clients. It's an area I'm really interested in and we've done a few interesting projects to date, including the world's first ever augmented reality TV ad for Waitrose last Christmas.
At 5pm, it's the monthly company meeting we call Frank – a chance for our board directors to welcome new colleagues, celebrate promotions and give updates on new business.
It's lucky that a few people are away, as there aren't enough bottles of champagne to accommodate the number of promotions this month.
Fortunately, Toby Heiser, head of our Invents team, who is compèring this month's Frank, manages to swear only once. I, on the other hand, struggle to get anything out, stumbling over the word "primarily" three times as I attempt to get people excited about Mobile Week.
Thursday
I have a meeting scheduled with a new iPad magazine, but the guy doesn't turn up because his meeting overruns. This is an absolute blessing as I've got an urgent deadline and I'm also trying to approve Mobile Week posters with our design team.
Sadly, I have to miss the annual company meeting, this year at the local Odeon cinema, as a client signs off a campaign I've been working on for a few weeks and needs to go live immediately.
It also gives me time to write up three briefs and a job spec for a mobile planner in our rapidly growing team.
Friday
I get distracted from my Starbucks proposal and have to deal with a problem on another campaign, due to a publisher error. In my eight years working in media, I'd say the vast majority of problems occur on a Friday.
Later, I (hopefully) manage to correct a massive wrong in my life. My existing MGOMD headshot is quite appalling. I look overweight, incredibly pasty and like I've got enough wax in my hair to star in a VO5 Shockwaves ad.
It's probably because it was taken by Matt Bement, an account director in our Invents team, who is also a professional photographer – and incidentally, a massive Tottenham fan.
Today I have some new headshots taken, and I hope and pray that's what is used with this article.