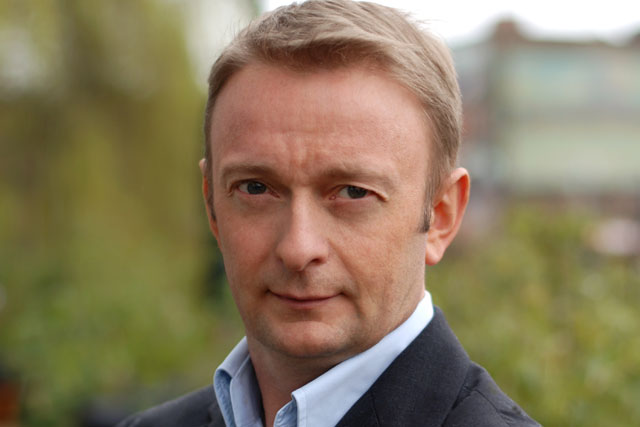 Monday
I am woken as usual at 6.30am by the dulcet tones of Christian O'Connell on Absolute Radio, to be informed that "today is the most depressing day of the year given it is mid-January, we have all given up on our New Year's resolutions, it is still cold and dark when we get up and come home, and we are all skint'.
Then, he plays The Manic Street Preachers.
That's it for me. I'm straight out of bed, showered, changed and out of the door by 7am. Home is Ealing, so the journey into work at MTV's HQ in Camden is relatively stress-free. This gives me time to read the first emails of the week, which, on a Monday, are always from our Sydney office.
Monday morning is spent getting across the latest regional ad revenue forecasts in preparation for weekly sales calls.
This means that Monday actually starts and ends with Australia – with a final call with Sydney at 9pm. Our Aus team are in the midst of a heatwave right now – must work out when I can get down there for a face-to-face meeting.
I spend the afternoon with our legal team to conclude a couple of advertising sales representation contracts that we are negotiating for our channels with Gazprom in Russia and AtMedia in Hungary. Meetings in Moscow, Budapest and Warsaw were certainly highlights last year, but I'm going to hold out from any visits for the next couple of months, especially to -15 degree Moscow.
Tonight it's MTV Brand New for 2013 – presented by Emporio Armani Diamonds. MTV Brand New is MTV UK's annual shortlist of the 10 artists that the network believes are destined to break through in 2013. Tonight, The Vaccines (an MTV Brand New 2011 nominee) will be headlining at Camden's Electric Ballroom, alongside this year's MTV Brand New acts – Tom Odell and Kodaline.
Tuesday
This morning I meet with Dave Sibley, executive vice-president, managing director, Be Viacom, and then it's back to Camden to meet with a new client with whom we are entering into a commercial partnership, where we invest ad space across our portfolio in return for a share of revenues. We have had great success with this business model over the years, and it's a great way to bring in brands that are totally new to television, such as Ella's Kitchen and Little Dish.
I meet with our MTV UK Events team this afternoon. As a network, we invest heavily in on-the-ground commercial partnerships, which, in the last two years alone, has seen us taking MTV to Ibiza, Glasgow, Belfast and Manchester. Meeting Bobby Gillespie of Primal Scream in Ibiza and seeing Alicia Keys perform at Manchester Cathedral were definite career highlights.
Tonight we have the final night of MTV Brand New for 2013 – this time at the Forum in Kentish Town – featuring last year's winner, Conor Maynard, alongside Gabrielle Aplin and Little Nikki. The Emporio Armani Diamonds team are out in force – great night, great music – all in a day's work.
Wednesday
This morning, I'm off to Victoria with Tom Armstrong, vice-president, digital sales, Be Viacom, to meet with Sky Media's Richard Hawking and Julian Dobinson. Our partnership with Sky is strong and very important to us – they are a forward-thinking company and the Sky Media team deliver great results in the market.
This evening, I am at the ME Hotel on the Strand (incredible space – you must check out the views from the 10th floor) - for MTV UK's 2013 Programming launch.
Last year was a great year for MTV UK, with its highest ratings for five years, including record-breaking ratings (one million-plus) from 'Geordie Shore'. We're pretty proud that we're the number one music TV network in the UK (according to BARB figures), and to top it all, Kerry Taylor, our SVP director of television, introduces MTV's new programming slate and music plans for 2013, to a packed room of journalists and clients.
The inimitable Nev and Max, of MTV's hit international show 'Catfish' (which premieres on MTV UK this week) are at the event, as are the cast of 'Geordie Shore' (in the mood to party, as always). MTV Brand New nominee Gabrielle Aplin performs an incredible-set – very special in such an intimate setting – and MTV News presenter Becca DJs.
Sameer Amin and Alina Dumitrache from Reckitt Benckiser come along to the event and we have a long chat about Nick Jr. We're going to meet to conclude our discussions.
Thursday
This morning I chair a Viacom International Media Networks UK and Ireland commercial meeting with teams from MTV, Nickelodeon and Comedy Central. There are a whole range of new opportunities on the table, ranging from noodles to make-up.
Meet up with Mark Brown of MarkBrown Media to put the finishing touches to our 2013 Teleshopping contract. This is the third year we have worked with Mark's team, so it is a good feeling to sign the new deal over a few drinks.
It's then back to Ealing, where I find the kids immersed in the network portfolio. Tom's in one room watching Nickelodeon and the girls are in the other watching 'Friends' on Comedy Central. I interrupt them (in an effort to generate some cool credibility) to tell them all about meeting the 'Geordie Shore' cast last night.
If only I could get a BARB box in the house.
Friday
I spend the morning with our head of digital sales, Duncan McCrum, as we meet Nickelodeon to take them through latest forecasts for their sites and strategy for the coming year.
I don't do "dry Januarys", so when Friday lunchtime comes I head to the Gaucho in Piccadilly to eat a juicy steak and share a decent bottle of red or two with Adrian Lee, head of channel partners from Sky. It's a great way to catch up on business and finish off the week (after all it's a long way back to Camden!)
Personal CV
Age... ask my mum
Favourite Media... Sky Sports
Biggest inspiration... Paul Taylor, BMP
Dream job... Nick Milligan's (SKY Media)
One thing not a lot of people know... I was Pulp's first drummer