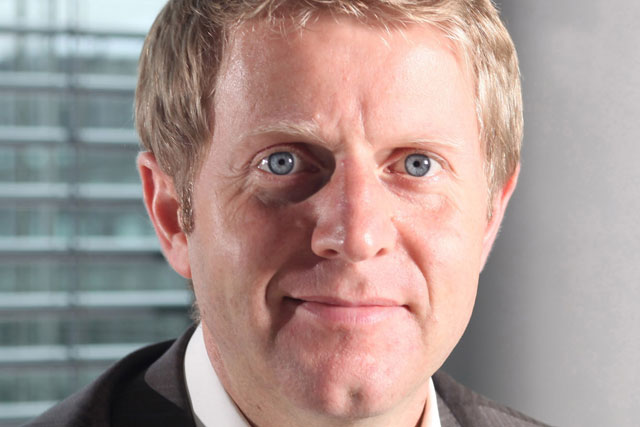 Monday
It's 5am and my BlackBerry alarm wakes me. To beat the traffic, I'm in Chiswick by 6.30am pretty much every day. I try and time it to catch the Radio 4 business report at 6.15am. Mondays are often 100 miles an hour (except the North Circular), so two hours first thing to prepare for meetings and answer any hangover from the previous week are invaluable.
I have been in Madrid for a Discovery heads of sales meeting and then Cambridge for the RTS Convention last week, so there is lots to catch up on – the early start means I'm forced to listen to World Service instead of 'Today'. I see my UK brand partnerships team at 9.30am to get an update on pitches, business under discussion and to offer ideas and thoughts. At 10am, I run up to the third floor to see my international ad sales team for a similar discussion.
Then it's the gym for 60 minutes of moderate to lazy exercise and lunch at my desk with a face like a beetroot. Once blood flow is back to normal, I meet with the management team. It's budget season and we are making ambitious growth plans for the next five years. With 11 UK channel brands including Discovery Channel, TLC, Quest, Animal Planet and ID, which reach more than 16 million people every week, the plans are challenging and exciting.
I try to leave around 5-5.30pm, having dealt with other issues from Miami, New York and our Washington HQ ,and rush to my car so I can sit in a jam all the way back to Muswell Hill.
Tuesday
I have an all-day event with both Discovery's commercial and editorial teams to agree process and best practice for ad-funded projects. We are increasingly being approached by clients and agencies locally, pan-regionally and for global ideas.
We were recently involved in the production of three hours of programming with Mediacom, JWT and Shell called 'Driven To Extremes'', which went out across our international network reaching 28 million viewers and counting, and featuring Henry Cavill, Adrian Brody, Tom Hardy and Miko Salo. We learned a lot and the blueprint for handling this part of the business is essential. The day was a great success. We are hugely excited by AFP.
Wednesday
I'm in especially early as the emails really piled up yesterday, so from 5am to 9am I clear them. I often start with issues from the Singapore office whilst they are still online, and work through UK items and on to the US ones last.
Later in the day I have a planning meeting to talk through our messaging for the Middle East. Kathy Toher, international sales director EMEA, and I will be in Dubai and Abu Dhabi the week after next to woo some very senior movers and shakers. We plan to showcase the Shell global AFP case study, talk unparalleled global reach, plus we always have great content to present.
We will spend around $1.5 billion on programming this year, which is extraordinary. Much of it is made by UK producers and we are distributed into two billion homes cumulatively. I think the clients in the Middle East are going to be blown away with our message, so I'm feeling great. Then it's the gym and I'm not feeling as great.
I see the HR Talent team about two roles I'm recruiting for and set up some interviews with a strong list of contenders.
That evening we have an event at Battersea Power Station to the launch the Discovery Channel original production, 'Bear Grylls: Escape From Hell'. We have press, ad agency executives and affiliates along, as well as Bear Grylls' friends and family and the senior team, including David Zaslav, our president and chief executive officer.
A projection onto the building and pyrotechnics looks as if we have destroyed the place as Bear abseils down and it is realistic enough for locals to call the fire brigade – two engines show up! Oops.
Richard Bacon goes on to interview Bear and a guy who survived being buried in an avalanche and a six-day trek back to civilisation. Fascinating and inspiring.
Thursday
Today we are discussing a presentation to Sky Media Ireland and the ad community based in Dublin that my colleague Katie Coteman, director brand solutions and advertising and I will deliver next week, on the day we launch TLC's Irish advertising feed. The channel continues to grow in popularity on both sides of the Irish Sea. In the UK, TLC has just had its best month with more than 20 million people having now watched the channel.
It's an enthusiastic meeting, then it is on to some more business development, this time around South Africa. Our international advertising sales team will piggy back on the local S.A "upfronts" (South Africa agency presentations) in November, so we are looking at potential pan- and global brands based down there. Then it's home via the daily traffic jam.
Friday
I see both my son Milo and my little girl Nell for breakfast, then go to Soho House once again to work without interruption. There I bump into Chris Maples, vice-president, Europe at Spotify. I like Chris very much, we go way back.
Today it's Sky Media at Berry Brothers – an annual event where the media team present to their partners the pitch that will go to agencies during negotiation season. There I meet the general manager for Discovery UK and Ireland, Susanna Dinnage, plus many of my counterparts at other media owners.
Sky has a terrific story this year in terms of growth, new technology like AdSmart and Sky Go, plus the investment in content continues to be tremendous. Following the event, some wine tasting and a quick beer, I head back to Chiswick for a leaving do.
One of our best HR development heads, Judy Goldberg, is moving on after ten years and she deserves a good send-off. And heavens, she gets it. Thank goodness this feature doesn't cover Saturdays. Ouch.

Age: 45
Favourite media: Telly and FT.com
My biggest inspiration: My wife. Two degrees (Oxford and RADA) and 200% brighter than me.
Dream job: Racing car driver – any kind. Carting would do.
Not a lot of people know this about me... Many of my family are artists, including grandfather W. Heaton Cooper, his father Alfred, my uncle, aunt, sister... I can do potato prints. And Plasticine.