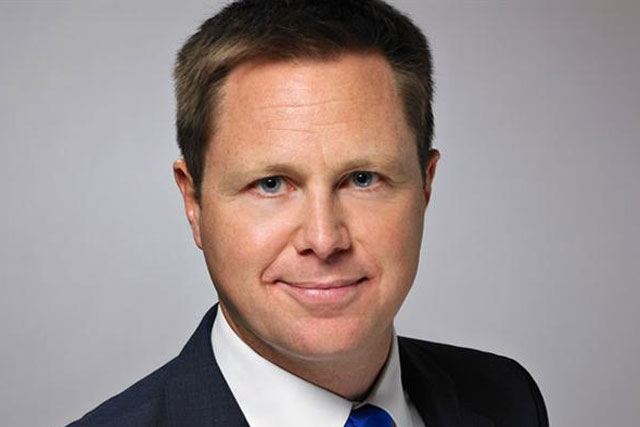 Monday
My week kicks off in typical fashion, straight down to the numbers. Mondays are dashboards and plans for the week. I do a deep dive on our revenue performance with new CFO Jimmy Weir and Anna Jones, COO, as well as Brendan Craig, our dry-witted Aussie commercial finance director who always keeps me in line.
It's a nice start – off the back of a tremendous 2013, 2014 is pacing well already.
Two key meetings are in place for today. Firstly with Greg Witham, group trading and partnerships director, who is also now leading our new customer focus around dedicated client categories.
This is a key part of the new Hearst Advertising strategy, so it's a long meeting. Greg also casually drops in that he swam a ridiculous distance that morning and I realise I've already failed at my resolution to get back to a morning run.
My second meeting is with Steve Edwards, my first new hire from Microsoft last year. Steve has a really ambitious plan to deliver across all of the areas of our rapid digital revenue growth – from native content and producing original video series for clients, to a smart plan around our programmatic engagement.
Tuesday
Creative excellence is part of the new mantra in Hearst Advertising, so we are deep into the interview process for our new creative director today. I've seen some incredible applicants who really understand our desire to make so much more of our brands for our partners.
I meet with Hearst UK's head of PR, Jane Wynyard, to discuss PR ideas around an exciting new commercial campaign. She shows me the press clippings from the recent London Collection: Men magazine parties we held at Liberty's and Rosewood London a couple of weeks ago, attended by Samuel L Jackson, Boy George, Tinie Tempah and Eliza Dolittle to name a few.
After nearly a year of being in the world of magazines, having joined Hearst from international digital and TV at CNN, I've come to realise how few media sectors there are that can outplay the number and quality of high profile events magazines produce so well.
Wednesday
Start the day with a brief chat with my office neighbour Ian Birch, a living (yet still youthful) legend in magazines and Hearst's editorial development director.
It's either lucky planning or a careful strategy to have commercial and editorial side by side, but I am privileged to have him as counsel. We're having on-going conversations about native advertising, fully aware of the fact that magazines invented the model a very long time ago, putting us in a great position now with some of the great work we are doing. Belvedere Vodka, and the Weekender section in the ground-breaking Esquire Weekly iOS app is my current recent Hearst favourite.
Lunch is at all-time favourite restaurant, Bob Bob Ricard, with Will from Buzzfeed, where we continue the native advertising theme. Hearst has a 10% investment in Buzzfeed, so we discuss some of the opportunities to partner. Needless to say, we didn't "press for champagne" for those who know about the unique call buttons at each table.
Thursday
I begin with meetings to look at commercial opportunities for some of our new digital products. We've recently launched innovative and responsive mobile products for both ELLEUK and Company, and there are some big changes coming across a number of our digital properties this year.
The rapid growth of mobile is incredible and it's important for young, fashion and technology-focused brands to be wherever their audiences are.
Friday
Great video content ideas are top of the agenda today for one of our big new partners, Tesco Blinkbox. Online video is another fast growing obsession with commercial clients and is likely to become a bigger and bigger part of output and revenue for many media owners over the next couple of years.
At Digital Spy, for example, fans are so obsessed with entertainment and technology, a lot of which is video based, that a third of the audience is returning more than 50 times a month.
I arrive home to find my eldest son reporting that Fulham are definitely going to win this weekend. I won't hold my breath!
CV
Age: 40
Favourite media: Digital Spy - I love the nerdy tech reviews. And I am Twitter and Zite obsessed for my fix of morning news
My biggest inspiration: I'm very fortunate to have met a good few trusted media friends over the years, who continue to inspire me, and make me better at what I do.
Dream job: The one I'm doing now is pretty hard to beat, I'm very lucky to be in this industry.
One thing not a lot of people know about me: I'm colour blind - very.