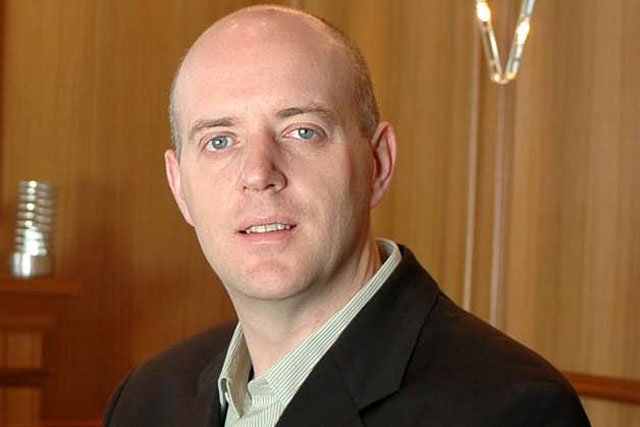 Monday
I'm no Little Englander, I love the French, well, apart from the law that says men have to wear Speedos or short shorts in French public swimming baths.
Since I learnt of this ruling, I have been going to the gym more regularly. I tried my French trunks on this weekend and quickly concluded that Daniel Craig's position as "man who looks great coming out of the sea" will not be threatened by me.
This lengthy preamble explains why I am on the way to the gym at 5am on Monday morning, downloading our iPad daily edition on the way.
After the gym, I get a text from home. We have forgotten the Tooth Fairy. My youngest asks if she has died – we have form in this area.
Panicking, I suggest we are incapable of maintaining the pretence and should come clean, but am firmly and correctly told not to cut short my son's childhood.
One brownie point back for myself though – I remote record the new series of Entourage, starting tonight, very proud. Despite watching all previous series and it being listed on my Facebook page as a favourite show, I only knew it was on because I happened to glance at the Telegraph's TV listing pages. The data was there to be exploited but serendipity wins...
All the sales teams have weekly meetings at 8.30am on a Monday. I flit between them, picking up and feeding back any useful information.
At 9am, a few of us from different departments have a quick daily status meeting with the editor, where among other things, we share with him what we expect the size of the paper to be that evening.
The morning disappears with a few internal meetings and in the afternoon I go and see Chris Locke at Starcom. He's as entertaining and forthright as ever. For a media owner, he's a real pleasure to deal with because you know that if he likes something enough, he can usually make it happen. We have a productive meeting.
On the "see and be seen" principle, I walk back to Oxford Circus tube via Charlotte Street and bump into Mark Jarvis and Liam Mullins of 7Stars. We talk, inevitably, about the effect of the News of the World's closure on the newspaper market.
After getting back to the office, I meet with Mike Allen, who heads up all our non-network agency business, and does a great job of it.
On the way home, I read Gideon Spanier in the Evening Standard and a book summary from Get Abstract, which is a genius idea. They shorten business books to five pages, giving you either the incentive to buy the book or enough information to be a bluffer.
I spend the evening writing a first draft of our Campaign print sales team of the year award.
Tuesday
I'm in just after 7am, with The Economist for company on the way in. This is the time of day when I can get things done that require peace and quiet. I'm currently working on a number of presentations; one of which is about our audience proposition and is based in part on Ehrenberg's Double Jeopardy work.
Anyone who has worked with me knows that I love a quote and an axiom. Here's one. Churchill's rule of thumb for public speaking was simple – an hour of thinking for every minute of public speaking.
I am not in the Churchill league when it comes to public speaking, so these presentations take time to evolve into something that can leave the building.
Stephen Rand (Telegraph agency sales manager) and I see Chris Smith at Walker today to share our TelegraphWorks initiative. In the afternoon, I have various meetings internally.
In the evening I re-draft our award entry and listen to a bit of the Dave Gorman podcast on Absolute Radio. Synchronised swimmers have to hold their breath for the majority of their routine and I think Gorman could be brilliant at that sport – boy, can he speak fast.
Wednesday
Swap marathon running stories, among other things, over breakfast with Gerry Boyle chief executive of ZenithOptimedia. His are more impressive than mine, as was his time.
Come back to the office and watch our latest Olympic video, then look at our new Olympic website, produced for the one-year-to-go anniversary. I feel immensely proud of the work our team have been doing for the past two years, which is now all paying off.
I have a meeting with Gary Frielick, our regional sales director. He runs a brilliant team who are on a high after moving into MediaCity in Salford.
There is another flurry of meetings internally and I realise that I am neither senior enough nor smart enough to come out of them without any action points. I have failed one of the true tests of senior management as I have a to-do list as long as my arm.
When I get home in the evening, the family are back from a couple of days away. I ask them for their favourite bits. My youngest says he particularly enjoyed eating "apple pie and mustard". His first Spoonerism – bless.
Thursday
Meet with Nick Ashley head of client leadership at Mindshare and share our new work on attribution and the effect of print plus online advertising, presented by Neil Sharman, our head of research. Nick kicks the tyres and has some incisive questions, which our Neil fields well.
In the late afternoon, I start to read an ONS (Office for National Statistics) report on family spending – I never thought I would write a sentence like that.
We are certain that our affluent, influential and elusive audience is increasingly valuable in an economy where inflation is twice earnings, so trying to better understand the official evidence is important. An hour later, I need caffeine – this is dense stuff.
Travel home with this week's Telegraph Magazine and a new book, 'The Social Animal', as recommended by Sean Healy, Walker Media managing director. It had better be good – it weighs a tonne.
Friday
The triple crown of breakfast, lunch and dinner awaits, so I go to the gym in anticipation. Breakfast is with Jo Blake head of press at Arena and is a good catch up.
I then have a really productive 90 minutes with James Brown, our digital sales director and Paul de la Nougerede, our ad ops director. We are starting to plan out our 2012 commercial strategy…time well spent.
Lunch is with Marco Bertozzi, EMEA managing director of Vivaki Nerve Center and James. There's nothing quite like a chat about DSP's (Demand Side Platforms, for you not in the know) and ad exchanges on a Friday lunchtime so once we've done that, we move on to lighter hearted topics like children and some good gossip.
The feeding frenzy continues over dinner with an old college friend and his wife. By the time I've finished all that, I feel like Monty Python's Mr Creosote.
Get home late and spend 10 minutes leafing through Flipboard, which is still my favourite app – and that's my week.