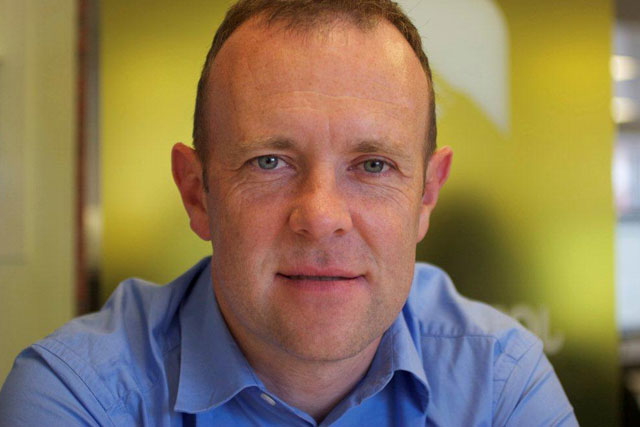 Monday
Feeling sluggish for the drive in to work after returning late from a golf trip to Gleneagles (a surprise 80th birthday present for our dad) but I'm glowing victorious after trouncing my eldest brother. We're all sadly competitive in our family and nowhere more so than on the golf course.
I start off listening to Radio 5 Live in the car, and finish the journey listening to my old friend and colleague Christian O'Connell on Absolute Radio.
Christian started his career in media sales, and we worked together at Opus. He was rubbish at selling but everyone loved him so it worked out well.
Only two days in the office this week. I'm away as part of the Media Business Course committee. I meet with Mike Florence, head of creativity at Manning Gottlieb OMD, to talk him through our new way of working, resulting in a plethora of positive actions for future creative-led opportunities.
The day's final external meeting is with Richard Smith, media director at PHD, and much is discussed about how JCDecaux can help planners cut through information overload to find more effective solutions.
Tuesday
After a freezing cold run, at an ungodly hour, around a part of Crouch End known as The Pesto Triangle by the local Twitterarti, Tuesday continues with a catch up with one of my group business directors, Glenn Iceton, about our upcoming training and development programme.
These are extremely exciting times at JCDecaux and we take the development of our people very seriously. As part of it we've recently begun an external mentoring programme and we're already seeing some great progress.
The afternoon includes a meeting with Dan Hagen, head of planning at Carat. The agency is understandably ecstatic after their Media Week Awards Agency of the Year win. It's another productive meeting and we part with a long list of "to dos".
It's back to the office to announce some exciting internal changes, which includes promotions for two of our rising stars to associate director. Succession planning is a key to our success at JCDecaux and we've now promoted more than 20 people within the sales team in the 14 months since I joined.
After a quick glass of fizzy wine to celebrate with the team, I dash out to meet my wife for a lovely dinner. It's not a normal Tuesday night, but given I'm about to disappear for two nights and went away at the weekend, it's my treat.
Wednesday
I catch the train down to Brighton, and take in the great ownership of Victoria Station by EE. They communicated their launch message at every touchpoint for the commuter audience and it's completely unmissable.
I'm convenor for day two of the course and it means plenty of time on stage to introduce the day as well as the 10 speakers, alongside Stephen Haines, commercial director, Facebook. However, the excitement was offset by the usual last minute packing and terror over what constitutes "smart casual".
There are an incredible 132 delegates on the course this year – mainly thanks to the charm and gentle persuasion of long-standing and wonderful administrator Rosemary Michael.
Time spent with her is a great education on the industry and on life itself. In the auditorium the audience is enthralled by the likes of Jeremy Bullmore and Grant Millar, global brand director at Carat, before the all-important client brief for the week is revealed by Paulo Alves from BMW.
Thursday
I start early with a freezing cold run along the seafront and I'm quickly awake. It's an exciting day as I get to introduce some fabulous speakers like Mike Soutar, chief executive of Shortlist Media, Glen Wilson, managing director of Posterscope, and fellow Leeds United fan Jonathan Allan, sales director at Channel 4.
It's an exhausting but exhilarating day with each and every one of the presentations of the highest quality. Dinner is a slightly less quiet and definitely much later evening tonight, as today's speakers and I can relax a little, safe in the knowledge of a superb day's work achieved by all.
Friday
The big lesson today is that beer, white wine and amaretto don't mix. I blame peer pressure and Simon Redican, managing director of the RAB, for everything else. Thankfully another brisk morning run quickly dispels a hangover, but it's probably "in the post".
Day three features inspirational and legendary last day speakers such as Cilla Snowball, Sir John Hegarty and Rory Sutherland who remind me once again what a great business we work in.
The final act for me is being part of the judging panel chaired by Bolton's favourite daughter Mandy Pooler, director at Kantar, where all the hard work comes together after a mere 53 hours. The delegates are enthusiastic albeit lacking in sleep and it's a pleasure to see our industry's rising stars in action.
It's been a hectic but fabulous week, and now it's time for a weekend of relaxation at home and with friends, and only Leeds United (once again) to ruin the mood.