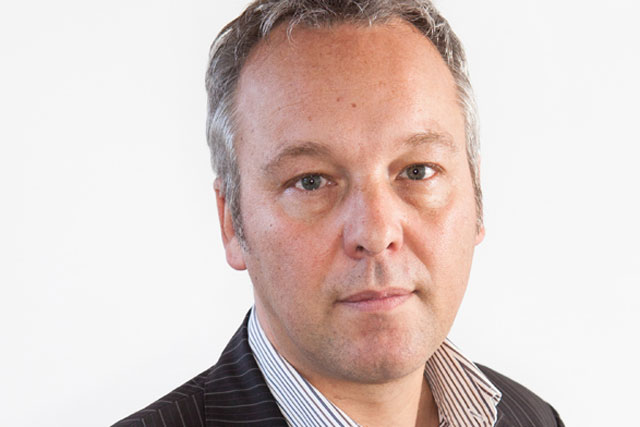 Monday
I'm up as usual at around 6.15am, with the pitter-patter of my nine-year old son Marco coming into the bedroom. After terrifying the local Hammersmith dog walkers with Sasha my Staffordshire bull terrier (she's as good as gold really), I brave the heat of the Piccadilly line into Soho.
I always spend 30 minutes in the mornings catching up on the online trade press – Techcrunch, various mediapost daily newsletters and internal competitive intelligence reports.
It's then off to my Monday morning sales meeting where, after focusing on sales performance and Q3 momentum, we spend some time discussing key upcoming meetings and new product rollouts. The afternoon then flies by with a combination of candidate interviews and internal meetings.
Tuesday
Another early start and straight into the office for a CV review with our head of human resources, Georgina Duffield. We are expanding our London-based sales team and hiring is currently a key priority for me.
After various one-to-one meetings with my team, I head over to Maxus to meet Sam Wade, digital investment account director, to discuss year-to-date business and upcoming campaigns. Late afternoon, I call in to a Webex training session, before heading off for drinks with another potential hire.
Wednesday
I'm in early again to work on my quarterly business review deck. Next, I attend an internal mobile workshop led by our strategic planning and operations teams, to ensure the team is up to speed with all Undertone mobile formats and our publisher direct premium mobile inventory. Demonstrating our mobile credentials will be a big priority over the coming months.
Lunch is over in Clerkenwell with Wayne Blodwell, client digital partner at Universal McCann and various UM team members. This is Wayne's last day at UM as he will soon be joining Xaxis, so everyone is in high spirits as I leave them to head over to Mindshare to meet Elaine Quirke, director of Mindshare's luxury division, to discuss Rolex activity. I rush off after work to attend my 12 year-old son Luca's school play, and very soon realise that the boy that I thought was shy is anything but!
Thursday
The day again starts with yet more candidate interviews, before I head over to Mindshare to meet account director, Richard Keen and his Jaguar client Patrick Marcus. We present Undertone's new multi-screen responsive design format, ScreenShiftTM.
From there, I head straight over to the Social Eating Club for lunch with Sarah Debnam, global head of digital planning and Cassandra Stevens, digital account manager at ZenithOptimedia. It's a useful catch-up, and we can't resist the opportunity to sample one of their superbly named cocktails (Thermo-Nuclear Daiquiri, anyone?).
I stay late in the office as I'm meeting my old friend James Bennett for a celebratory dinner – James who is a director covering the technology sector at Ernst & Young, has just been made an MBE for his charity work.
Friday
Today kicks off with an early morning catch-up meeting with Cameron Hulett, executive director, EMEA at Undertone, followed by more internal meetings with strategic planning, operations and marketing. I fit in a quick bite of lunch before a Skype call with Patrick Cartmel, Undertone VP, national accounts, in Seattle to discuss cooperation on global accounts.
As the week draws to a close, it's time for evening team drinks over the road at De Hems before heading back home when the real work starts – entertaining my three kids all weekend.
Age: 48
Favourite media: I consume all types of media and believe each has its place, but what really excites me is the convergence of media.
My biggest inspiration: My parents, who showed me that hard work, ambition and passion will in most cases enable you to succeed.
Dream job: Presenting 'Top Gear'. Is there really a better job?
Not a lot of people know this about me... My passion is music and in particular electronic / house music. I used to regularly DJ during the 1990s and early noughties.