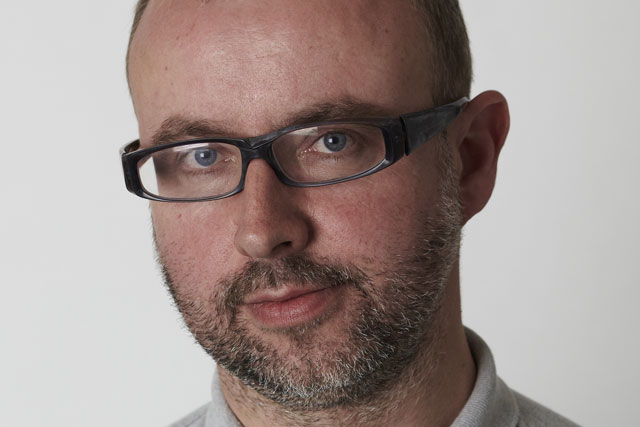 Monday
First day of the Easter holidays and I decide to take a day off – not the richest seam of content for day one of My Media Week diary.
Take the kids to The Waterfront Centre in Woolwich, where my five-year-old son manages to break the record for the most infringements of leisure centre rules in the shortest period of time.
On the long DLR journey, I check Feedly for a quick fix of Brand Republic, Econsultancy and the RKG Blog, before my phone is commandeered by my three sons for a session on 'Carrier Landings'. I resort to a crumpled copy of Metro.
Back home I'm joining a "hang out" with our CTO and Google Product teams to hear about a big new Google announcement that may affect biddable media technology platforms, a big part of what we do here at VCCP Media. Luckily it's not a major drama and our CTO's blood pressure gently returns to its normal level of "high".
Spend the evening catching up on emails and following up a few contacts from Ad Week Europe. I was pleasantly surprised that the Media Future panel I sat on with Rob Horler, Josh Krichefski, Toby Gunton and Abba Newbery managed to survive its head-to-head billing against Idris Elba.
The BBC News at Ten signals laptop-off time and stumps for the day.
Tuesday
I cycle my usual 20km into work and a stiff headwind means I can take a break from my weekly and often near-suicidal battle to beat my Strava segments. For those in ignorant bliss, Strava is an app that turns your run or cycle into a competitive leaderboard against everyone else who has ever done that same route.
Pret porridge, 8.30am interview and then it's a weekly catch-up with our non-exec chairman Marc Mendoza to review our three-year business plan for VCCP Media. We talk about how media and creative sat side by side under the same roof when Marc started out in the industry, and the opportunity to bring back full-service at VCCP. Exciting times.
There's no time for lunch, as it's off to Camden for a meeting with our MTV client to discuss plans for Q2. Then it's a fight through the Camden crowds to get back to the office for a chemistry meeting with a client running one of the biggest media pitches in the market right now. I hope I managed to talk loudly to disguise the noise of my rumbling tummy.
Wednesday
On the Central Line by 7.30am, read The Times and then head to their HQ in Wapping where we present a digital strategy for one of the exciting new commercial ventures in the pipeline at News UK. I can't help but wonder why I still queue at reception and haven't applied for a pass after three years of working on this client.
Check Feedly in the taxi back to the office and catch up on a few calls. The District Line may be cheaper, but it offers a valuable 20 minutes of work.
After an "al desko" lunch, I talk to the London Evening Standard's Gideon Spanier about an IPA event we're planning called Agile Media. It's part of my old boss Ian Priest's 'ADAPT' agenda and it's about exploring the parallels between city trading and the world of real-time bidding and programmatic media.
Having done my homework, I chair the monthly meeting of the IPA Search Group. A "quick pint" afterwards with Chris Whitelaw, CEO of iProspect, Bill Staples of GroupM and Nigel Gwilliam from the IPA, quickly turns into several pints and my plan to cycle home is well and truly shelved. I file the session under "carbo loading".
Thursday
We're recruiting across the business and I'm in the office for 7.30am to complete my fourth interview of the week. This time it's a big role – head of media strategy and innovation. A promising candidate sets the day up nicely.
I've blocked the rest of the morning to catch up with work at my desk. However, the sight of me actually at my desk seems to attract a whole new range of people and tasks that I didn't have on my to-do list. An hour or two of triage follows.
Respite comes in the form of lunch at one of my favourite London restaurants, Cyprus Mangal in Pimlico. Halloumi cheese, flat breads and a main course of Lamb Beyti, all washed down with a Perrier. Not exactly a rock 'n' roll media lunch, but a treat that always hits the spot and don't be put off by the fact that it looks like a kebab shop from the outside (largely because it is a kebab shop).
Meet with VCCP creative and media planning teams in the afternoon to finalise plans for big financial services campaign in May for our client Royal London.
Leave the office around 8pm, cycle home and watch the penultimate episode of 'Breaking Bad'. I just wish there was somebody still interested in talking about it.
Friday
Another 8am interview precedes a morning spent planning to on-board a new retail client we've recently won. Then I'm chased by our PR team about writing up 'My Media Week' for a Monday deadline. Following a quick review of my notes, I'm wishing that I could somehow sex up this dossier to make it sound like the highlight of my week wasn't a visit to a kebab shop.
As the week draws to a close, my mind turns to other projects. I'm renovating a house near where I live in Wanstead, so I head home early to try to catch the builders before the construction industry's weekly 'POETS' day' celebration. Apparently that used to happen in media too. I make a mental note to ask Marc Mendoza next week.

Age: 42
Favourite media: Paid search
My biggest inspiration: People who never give up
Dream job: Warden of Fair Isle Bird Observatory
Not a lot of people know this about me…after a brief exchange of views with Roy Keane, I was branded "the ugly face of English football" by commentator Barry Davis at a live Sky TV game from Upton Park in 1995.