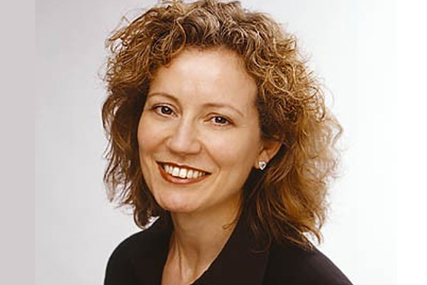 Monday

On the 7.20 train, catch up on BlackBerry and make notes for the day ahead. Read newspaper – either the Times or Telegraph - and text daughters, all stranded by ash cloud – two in Tignes and one in St Louis, Missouri.

At Waterloo I notice posters for Brittany Ferries with the headline 'Dream Crossing'. How poignant – at least for those who can find a place on a ferry right now.

The Monday morning sales meeting on the first floor at Golden Square is always upbeat. We've had a very positive year so far, with good outlook for the rest of quarter two.

Afterwards I spend time completing preparations for the Clear Channel and Media Week Outdoor Planning Awards taking place tomorrow night. Need to order more drinks and canapés since numbers are so high. Talk to events team and Caroline Marshall of Haymarket Brand Media about final arrangements.

Also work with the team on plans for our Creative Seminar on 10 May. Rory Sutherland will be speaking about Behavioural Economics and outdoor advertising, and we have three creative speakers on a panel.

We then have a wider marketing team meeting to discuss research projects, website, design, PR, presentations and planning.

On train home at 7.30pm. Catch up with media news in Media Guardian and the Independent.

Tuesday

On 7.09 train for early meeting and then Postar Methodology committee all morning. The committee, chaired by James Whitmore of Postar, includes representatives from the media owners and from the IPAO, and includes David Gordon of Posterscope and Nick Mawditt of Kinetic.

In the afternoon, Rob [Atkinson] and I spend time shortlisting entries for the Mental Health Foundation 'Mindfulness' campaign for the Big Poster Awards, which Clear Channel are proud to sponsor.

Final checks for the evening ahead and then over to the Paramount Club for the Outdoor Planning Awards. It's a fabulous venue with panoramic views of London and amazing serene skies – without a single plane.

The evening is great fun and absolutely packed out. The awards go smoothly and Rob and Caroline make a dream team co-presenting.

See Brittany Ferries posters on the way home: 'France. Faster.' Children still stranded. How about 'Home. Faster?' I send them texts.

Wednesday

All day course at the Institute of Direct Marketing in Berkeley Street, Social Media Booster. Our tutor is Will McInnes, who is brilliant and charged with energy. There's talk of hash tags and now, ashtags. Though we use Twitter, YouTube and have a Facebook page for our Clear Channel Student Design Awards, realise we need to do more. Book in a social media strategy meeting with the team.

On the train home, catch up with business and markets on FT mobile site.

At home, at last I have time to watch the previous week's election broadcast on i-player on Virgin Media. I couldn't watch it last Thursday because I was lucky enough to be at the CDP party.

Thursday

Starts with 7.09 train for 8.30 presentation at Lewis Silkin in Chancery Lane together with our head of legal, Nick Andrews. Good presentation on new BCAP and CAP rules.

Have meeting with Emma Jones, our research and insight manager, to see how the new research study into digital face-tracking in shopping malls is coming along.

It has been a joint project with Kinetic, and has given us some fascinating insights into contacts, moods and profiles of the audience in the vicinity of our digital screen at one of Westfield's Shopping Malls.

Leave office at 7pm and read trade press on train. Watch the election debate live online while simultaneously re-booking one daughter's flights with Easyjet. She will be able to fly home on Sunday, we hope. Send ash cash to stranded little ones.

Friday

Catch the 7.20 train to be at the Wolseley in Piccadilly by 8.30 for breakfast with Nicole Yershon of Ogilvy. We chat about Nicole's Digital Showroom, Rory Sutherland's speech at our Creative Seminar, and about streaming.

Wave to Claudine Collins. Xavier Adam of AMC Network comes over to chat. See Robin Wight: the last time I saw him was when he was greeting guests at the fabulous CDP party.

Rob and I spend more time judging the 'Mindfulness' campaign then we go to Mediaedge:cia for a meeting about a project. Back to the office to finish for the week.

Leave at 7pm and see more Brittany Ferries posters: this time for 'Spain.Without the plane'. Now they're teasing me. My daughters will finally make it home over the weekend – one week late.
The ferry for the next family holiday suddenly seems very appealing. Have relaxing dinner cooked by husband, inspired by Gordon Ramsey.
Weekend
The weekend flies by with trips to airports, friends to dinner, the Saturday and Sunday papers and long exhilarating walk on North Downs.

See many wonderfully apposite and enticing posters on my travels in the warm sunshine, for Magnum ice cream, and new raspberry Ribena.

Note that Nationwide are offering a Champion ISA and that the new Avatar DVD is now on sale. Make mental note to buy it for a family night in.