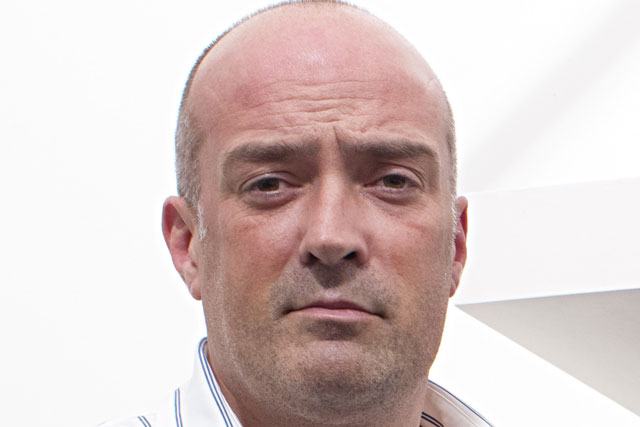 Monday
Easter rolls into a bank holiday today and it's great to enjoy this extra bit of family time before the week begins. It's also a good opportunity to start preparing for our much-needed escape to some sunshine, starting to get everything sorted for our family holiday to Florida next week.
As the day draws to a close, thoughts turn to the rest of the week ahead, particularly my weekly catch-up with Asda in the morning.
Tuesday
A short week means there's even more to cram in. Luckily, my mum lives in an annexe attached to my house so, much to the amusement of my friends, so she gives me a lift to the station in the morning!
I'm on the early morning train to Leeds as Asda – one of our main clients – has their head office there, so I normally travel up once a week. As soon as I'm seated, I get the laptop out and work on a presentation which I meant to complete yesterday.
I arrive at our Leeds office, say hello to my team and have a quick catch-up. Then it's a short walk to Asda House for my weekly client meeting. She's leaving in April, sadly, so I'm working with her with on her handover.

I grab some spicy fish from the canteen (at least I think it was spicy fish) and take it back to eat at my desk. I spend some time with our head of marketing, Nicola, who shows me our new digital creds that she's working on – they look impressive. She then corrals the Leeds new business team into a meeting room and we talk through the ongoing strategy and current leads.
It's back to Asda House for the digital monthly meeting and then hot-foot it to the station for the journey back home.
On the way – in between tearing my remaining hair out because of appalling East Coast Wi-Fi – I receive an email asking for an update on the under -11s rugby tour to Chichester, which I'm organising. I've already done this – so someone is worse than me at reading their emails.
Final job of the day is to pick up my 14 year-old from sea cadets at 9.35pm and then to bed.
Wednesday
I get the early morning train to Stratford, read and reply to emails, and look at Flipboard. First Man Utd, then news headlines and trade press. I squeeze in a quick game of Catapult King on my iPhone (I blame my son) and then skim-read the Metro on the Tube to Tottenham Court Road.
I run for 45 minutes at The Oasis on Charing Cross Road (thinking about all those Easter eggs), get into the office and prepare for the weekly senior management team meeting. Then, at 11am, I have a one-to-one with our CEO Geri Richards. We talk about the new marketing structure at Asda and how we will adapt our commercial strategy accordingly.
At 12pm, I host the weekly new business meeting and discuss ongoing leads, and show and tell the "talking insert" someone presented last week. I buy a naughty goulash soup from Eat and catch up on emails whilst slurping.
Then it's off for a meeting with Pete Davis, MD of GetMeMedia, to discuss an upcoming insight presentation he'd like me to do on content marketing with a client of theirs.
Last up is a video conference call with Asda in their George Carnaby Street offices, before finally arriving home to celebrate my eldest boy passing his driving test and absorb my increase in insurance premiums.
Thursday
Take later train for a change and straight onto a huge email catch-up, working from the bottom up, making sure I haven't forgotten any urgent requests. I host a briefing on a new business lead that want us to pitch in three weeks, and then have a meeting with the FD on outstanding contracts, commission requests and the new CRM system I'm championing. A war-and-peace business case needs drafting.
I take my laptop to my favourite IT man, Kevin, who sorts out my VPN for umpteenth time and then off to Tesco to buy a rather sad sandwich and dinner for my wife and I (Oxford St Tesco Metro doesn't have a great range, so she's going be disappointed). After forcing the sandwich down, I meet with our new planner, Celia, who is direct and annoyingly astute – she makes me rethink a specific strategy and I arrive at a much better solution.
I then meet the marketingfinder MD to discuss a proposed webinar and white-paper package. Last thing, I make a couple of calls to prospects who I met on the Marketing Forum in October – one is definitely a long-term contact, but the other wants to meet again for a further discussion, so a good way to end the day.
As soon as I'm through the door at home, my youngest son, Max, grabs me so I can sign him up for 'Minecraft' game on the Mac and just as I'm drifting off to sleep, my mate texts me asking if I want to play squash on Sunday. Time to turn the phone to silent.
Friday
After my final run of the week, it's straight into a one-to-one with our digital media director who talks me through the ad serving and digital sales opportunity that he's just been discussing with a client – sounds promising.
Then I put some work into next week's company presentation – trying to make a meaty update succinct is posing a problem.
After email catch-ups, it's lunch with the team; a weekly Friday ritual, when possible, of a couple of beers and a chat about everything and nothing. The beers are on me this week.
Back in the office and my monthly catch-up with Neal, group account director on EE, is postponed so more presentation work and email responses – including one to an interesting tender opportunity.
5pm is Publicis Blueprint trolley time. Each week, one department buys booze and nibbles, and the whole company gets together for a social.
Before I can leave and recharge my batteries, I meet my fellow rugby coaches in the Bricklayer's Arms for a "meeting". In my defence, I'm the first to leave as I need to acknowledge my family, have a proper chat with my wife for the first time this week and get some serious zeds. This time, I turn my phone to silent.

Personal CV
Age: 44
Favourite media: Sky+, the best invention since penicillin
My biggest inspiration: Han Solo
Dream job: Creator of a new social media platform that will exceed one billion users in nine years
Not a lot of people know this about me...I was a shepherd for two weeks, back in the day