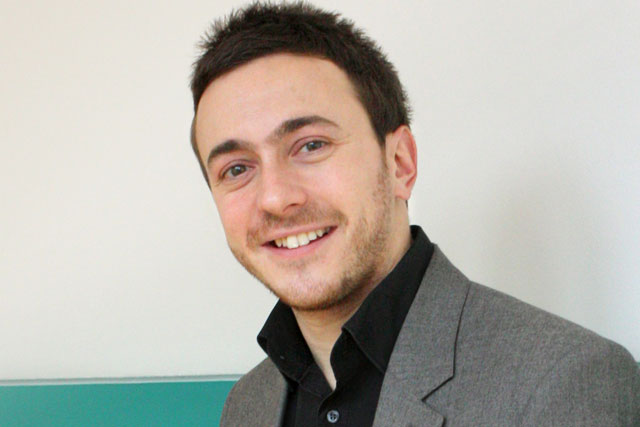 Monday
The week starts with dropping the boys at nursery, a promise to look after mum whilst I'm away and a car to Heathrow. We are three days away from our biggest summer music festival, Isle of MTV Malta, and after months of planning, it is time to head out to Malta for what promises to be another memorable few days.
A happy birthday phone call to my sister-in-law and I'm airborne. After a quick peruse of The Times and yesterday's match reports, I use the flight to review our M&M Global award entry and the brand identity for another partnership that goes live later this summer.
We land and with our press director, quickly arrange for executive producer Richard Godfrey to do an interview with the local public service broadcaster to make the early evening news. Then it's to the hotel, a late lunch, a site visit and back to the hotel to catch up on emails against the backdrop of Holland v Chile, before an early evening meeting with our Malta Tourism Authority clients to discuss the next couple of days. Everyone leaves happy, except the Chileans.
Dinner with the team is followed by a "best of" Cannes download courtesy of Ad Age, Fast Company and Contagious amongst others, and the second half of Brazil v Cameroon, before I and Cameroon call it a night.
Tuesday
I'm up early thanks to the diligent work of my two-year-old over the last few months and take the opportunity to see where my Twitter timeline takes me, before our final all-department production meeting. It's a good one, with everyone from production, talent, press, social, news and sponsorship on top of what needs to happen over the next 48 hours.
Then it's to the site for a walk-through with the Prime Minister's security regarding show night protocol, before lunch with our press director and EVP talent and music Bruce Gillmer to talk through this afternoon's press conference briefing. I grab the chance to respond to some emails. Good news – Paco Rabanne want to talk 2015. Bad news – they want to do so next week. We schedule a call with our Paris team for Friday.
The press conference with Bruce and the minister of tourism goes to plan, enabling me to squeeze in a dinosaur-dominated FaceTime with the boys. It's a welcome change of pace before my youngest can't resist the lure of the red button any longer and hangs up on me.
A working dinner to review our live pitches in creative development this week is followed by Nicole Scherzinger and Enrique Iglesias's sound check. They sound great – I can sleep easy.
Wednesday
Show day. The crisis-plan meeting with our executive production team, a quick #showday Instagram and it's back to the hotel to talk to some of our invited trade press about Isle of MTV. They're interested in how Viacom is helping tourism partners build long-term franchises and the growth in Malta's "under 25" tourist segment over the last eight years is testament to that.
Then it's on to the lottery that is artist meet and greets. I've arranged for the client's daughters to meet one of their idols, Kiesza, who is opening this year's show. I needn't have worried. An impromptu rendition of 'Hideaway' unfolds with the girls as backing dancers and singers. Not sure how we'll follow that next year.
This afternoon is the more glamorous (sorry Bruce) artist press conference. Having had to welcome the press last year, I'm understandably being stood down for the far more talented and camera-friendly Laura Whitmore this time around. It's a two-hour event in itself with photocalls, Q&As, one-to-ones and MTV News interviews packed in.
Kiesza breaks into another impromptu dance (maybe she needs the practice), Nicole impersonates Enrique and Enrique convinces everyone they need to swim with the tuna here in Malta if they haven't already. It appears they didn't miss me.
A change of shirt and I'm back on site to welcome our international clients and agencies, fresh from a day of good food and wine off the coast of Gozo – some have fared better than others. Darkness and 60,000 people descend on Il Fosos Square. The square is electric for the next six hours. I'm introduced to the Prime Minister who's both impressed and ambitious as talk turns to next year. Enrique delivers 'Hero' from the VIP platform. Our clients lose whatever composure they had left.
Thursday
I flick through the local papers, Facebook and Twitter over breakfast. An enjoyable lunch in the Marina with the client confirms everyone went home happy. We agree to regroup over the coming weeks for a fuller debrief and to start planning for 2015.
A quick call home and #latergram from last night and we're boarding. The flight home is awash with exhausted MTV folk and guests in post-event uniform of headphones and sunglasses. I use the quiet time to begin to compose my thoughts for this feature and catch up on the last 24 hours outside of Isle of MTV Malta, which don't appear to have gone all that well for Luis Suarez by all accounts.
Friday
Breakfast with the boys proudly sporting their Isle of MTV all-access passes. Nickelodeon has taken over the courtyard for an episode of its Skills Awards. I get temporarily hooked on whether the BMX freestyler will break the record for the most death-truck spins in one minute.
Then it's the rest of the week packed into a day: a call with our Paris team to discuss Paco Rabanne; a contract review with our senior legal counsel; a call with our head of research in New York to discuss the forthcoming network studies; a review of network credential kits we are rolling out next month, and my heads of department meeting that wraps the week.
I end the day with an internal note thanking everyone for the effort this week in Malta. The week certainly lived up to its promise.

Age: 37
Favourite media: Nickelodeon with the boys, Instagram and Twitter when I get a moment to myself
Biggest inspiration: My family, but if you followed me on Instagram you'd probably say Gursky
Dream job: Acknowledging that at 37 I don't think Spurs will come calling now,