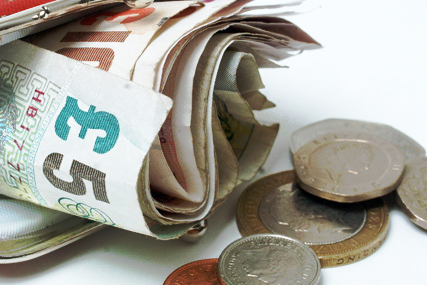 The past year has certainly been an interesting one for media with some spikes that have driven recruitment including our brilliant Olympics.
We have seen a steady increase in the number of graduate roles. Companies have been able to keep salary levels down, which also had a knock effect on more senior roles' recruitment drives. For example, an average account manager affords two grads.
Notable changes at junior levels were those who have been in their role for one or two years and companies were willing to stretch for the rising stars with a new high of £30,000, this being a 36% rise.
Account manager roles were still been very much in demand across both traditional and online sectors. An experienced manager can command up to £56,000 as media owners are willing to invest in specialist areas such as tech or strategy.
Overall there has been a good uplift on basic salaries across this band although there is still a significant gap between online and traditional. Those looking to move from a media agency background to a media sales one, have contributed to keeping down average salaries as we would have expected more of an increase at this level.
Senior level salaries have been on the rise again particularly in the digital arena fuelled by candidates moving across from broadcast and print mediums. Managing director's salaries have gone up to a new high of £200,000. There have been instances of senior candidates taking lower basics for higher bonus incentives instead in particular within smaller companies.
Bonus and commissions haven't really changed. Digital companies are offering 100% OTE at Account manager level whereas traditional ranges between 30%-60% OTE.
More companies are looking at extra incentives for employees from healthcare to iPads to discounted hotel breaks. Managing director bonuses remain strong with short term and long incentives including equity and share options more readily available.
This year is already turning into an exciting marketplace for jobs, with new technologies opening up new opportunities thus bringing more confidence into the marketplace.
Outdoor that offers near field communication to advertisers, brings digital and outdoor closer together will no doubt be somewhat of a market changer. In addition with the welcoming sign that the industry is investing in willing and able graduates, the industry will be pushed into retaining talent. Money isn't always the answer, but it helps.
Next week we look at salaries at media agencies.
Media salary survey 2012: year-on-year change
| | | | |
| --- | --- | --- | --- |
| Title/Level | Average | Low | High |
| Graduate (No experience) | 5% | -14% | 14% |
| Account executive (6-12 months) | 17% | 0% | 36% |
| Sales executive (1-3 years) | 0% | 5% | 7% |
| Account manager (3-6 years) | 5% | 8% | 2% |
| Group head (4-6 years) | -6% | 5% | 8% |
| Account director (6+ years) | 46% | 62% | 33% |
| Sales director/controller (10+ years) | 22% | -8% | 40% |
| Managing director | -4% | 35% | 0% |
Media salary survey 2012
| | | | |
| --- | --- | --- | --- |
| Title/Level | Average | Low | High |
| Graduate (No experience) | 18,500 | 18,500 | 18,500 |
| Account executive (6-12 months) | 19,333 | 18,000 | 22,000 |
| Sales executive (1-3 years) | 26,320 | 19,000 | 30,000 |
| Account manager (3-6 years) | 34,397 | 26,000 | 55,000 |
| Group head (4-6 years) | 48,350 | 40,000 | 60,000 |
| Account director (6+ years) | 59,500 | 37,000 | 75,000 |
| Sales director/controller (10+ years) | 78,700 | 65,000 | 100,000 |
| Managing director | 140,000 | 100,000 | 200,000 |