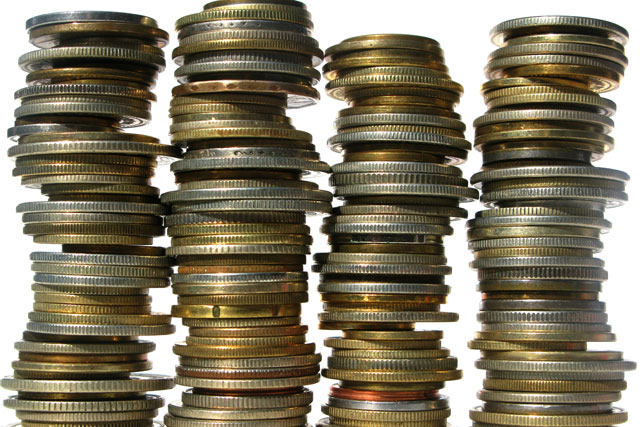 Last year, the salaries of those working in the UK's media agencies were generally more settled than previous years, with confidence quietly growing. The two standout areas however are the junior to mid management, and the most senior level.
It is clear where the market is heading, as every level has seen an increase in the average basic salaries that agencies are paying their staff. This is the second consecutive year this has happened.
However the "low" salary level has barely changed whilst the top end has risen. This is an indication that media agencies are continuing to pay top dollar for highly skilled staff (and which would include having to retain their top talent).
Looking at each level in more depth, we start with entry roles. Not much change here since last year. There have been ample candidates in the marketplace with media agencies becoming more popular than ever before with grads. In fact the quality of candidates continues to rise, highlighting the attraction of media and a growing outlook that many people value the job quality over higher paying industries.
The next level of 6-12 months experience has also remained stable with not much change. As there has been a steady flow for a couple of years now into the industry, there has not been a need to over-pay for staff.
Again as with last year, candidates have had less power to negotiate higher pay-packets. This has been similar for the people with 1-2 years of experience with again negligible changes in average salary levels.
The 2-3 years level of experience has not altered much since its growth from last year (an 8% increase in 2012) and this year we have seen salaries stabilise. This is due to there being more candidates at this level, hence less bargaining power.
Things begin to get interesting now as we move on to the next two levels. This is where there is a clear lack of talent in the marketplace, which has led to agencies overpaying for staff.
There has been a 12% increase year on year in the average salaries at the 3-4 years level (2012 average was £34,500).
Furthermore, as we look at the 4-6 years level average salaries have jumped 13% (£43,400 in 2012). This is the industry still feeling the after-shock of 2009/10, when the intake was at an all time low.
These figures may seem more palatable when we consider that last year saw as much as a 17% uplift in average salaries at the junior end.

Moving on, both the 6-10 year level (group head / AD) and the 10+ years (client director / media director) experience more stability. Though both average salaries continue to climb the overall change is moderate (4% and 3.7% respectively).
This is a reflection that there are still many good candidates at these levels, so with high "supply" the agencies do not have to pay over the odds.
Finally, the most senior level has also seen a sharp increase – a result of Media Agencies securing top talent to drive them into what should be a "purple patch".
Overall the market has acted once again in a predictable fashion. Salaries continue to rise and gaps in talent have created an increase at certain levels.
2014 looks likely to be another year of growth. With adspend expectged to increase, there will be an ever growing demand for skilled workers. However agencies are aware of rising staffing costs, so any increases may still be moderate at most levels.
Compare agency salaries with those at media owners here.
| | | | |
| --- | --- | --- | --- |
| MEDIA AGENCY SALARY SURVEY 2014 | | | |
| Title/Level | Average | Low | High |
| Graduate (No experience) | 18,500 | 17,000 | 20,000 |
| Assistant (6-12 months) | 22,320 | 20,000 | 25,000 |
| Planner/Buyer (1-2 years) | 26,685 | 21,000 | 30,000 |
| Planner/Buyer (2-3 years) | 32,010 | 25,000 | 33,500 |
| Planner/Buyer (3-4 years) | 38,750 | 30,000 | 44,000 |
| Manager (4-6 years) | 48,950 | 30,000 | 54,000 |
| Group Head/A.D. (6+ years) | 65,150 | 40,000 | 75,000 |
| Client/Media/Business Director (10+ years) | 84,900 | 65,000 | 150,000 |
| Managing Director/Managing Partner | 183,000 | 100,000 | 250,000 |
Salaries shown are calculated using Sylex database records for 2013. This logs every candidate interviewed and every job brief worked on during the year. The results therefore cover the majority of the Top 20 media planning and buying agencies in depth as well as independent agencies, and take account of all types of specialist roles including Traditional, Digital, Search and International roles.