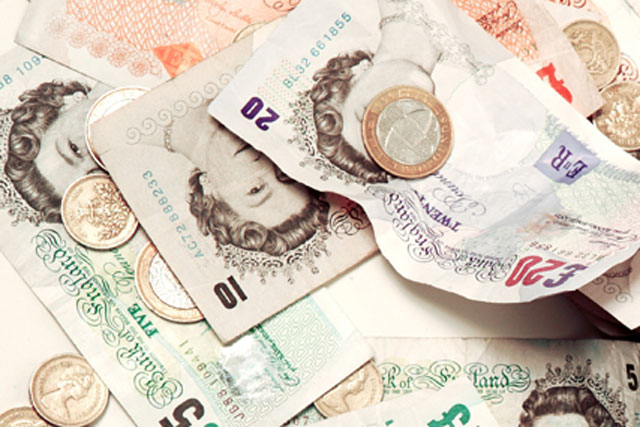 Graduate salaries for commercial media roles have increased in the past year, with highs increasing due to candidates with some relevant work experience nudging the basic up. It is interesting to see that there is little difference on the "high" between those with a year's experience, compared to those with three years' experience, suggesting there is still a supply issue at this level.

For account managers, we haven't seen much change since 2012 although there is still a difference between those in online and traditional roles. The high was £56,000 in 2012, pushed up by digital specialists, whereas in 2013 the "top end" has been more moderate and we have seen the market less inclined to pay over the odds, apart from within the more sophisticated digital advertising sales such as technology.
There is now a need for media owners to be investing in candidates who can have conversations with senior agency and client personnel, in order to get on schedules earlier. This investment has been seen in strategic sales and has also encouraged media agency account directors to make the move over too. There have certainly been changes year on year here, with the all-time high basic salary of £75,000.
Experience in leaders is still crucial in today's business arena and this has been reflected in salaries at senior level. We have seen a considerable shift here in both the sales director and managing director salaries, with double-digit growth. Notably, this isn't isolated to online.
Bonus and commissions are fairly static. Online companies are still offering 100 per cent OTE at account manager level whereas traditional remains around 30 per cent to 60 per cent OTE mark. Some employers offer extra incentives for employees, from healthcare to iPads, to discounted hotel breaks.
Managing director bonus incentives remain strong, with short-term and long incentives, including equity and share options, more readily available.
An exciting year lays ahead for us, with adspend predicted to be on the increase fuelled by online and broadcast, (TV, outdoor, radio and cinema) and this is where I expect the majority of jobs will be, as media owners will be looking to get their share of voice out there amongst agencies and clients.
The choices for advertisers are plentiful, which is where companies will still be on the hunt for the best and most talented people. With a positive 2014, I expect basic salaries to grow as companies are forced to grow their "talent pool" to take advantage of the competition.
Compare media owner salaries with media agency salaries here.

| | | | |
| --- | --- | --- | --- |
| Job Title | Average | Low | High |
| Graduate (No experience) | £18,714 | £18,000 | £23,000 |
| Account Executive (6-12 months) | £23,000 | £18,000 | £30,000 |
| Sales Executive (1- 3 years) | £28,387 | £20,000 | £32,000 |
| Account Manager (3-6 Years) | £35,609 | £28,000 | £45,000 |
| Group Head (4-6 Years) | £53,500 | £37,500 | £75,000 |
| Account Director/Controller(6+ Years) | £88,000 | £40,000 | £100,000 |
| Sales Director (10+ Years) | £81,455 | £60,000 | £180,000 |
| Managing Director | £225,000 | £135,000 | £350,000 |
Salaries shown are calculated using Sylex's database records for 2013. This logs every candidate interviewed and every job brief worked on during the year. The results include media owners, sales houses and digital networks. Basic salaries do not include commission or bonus