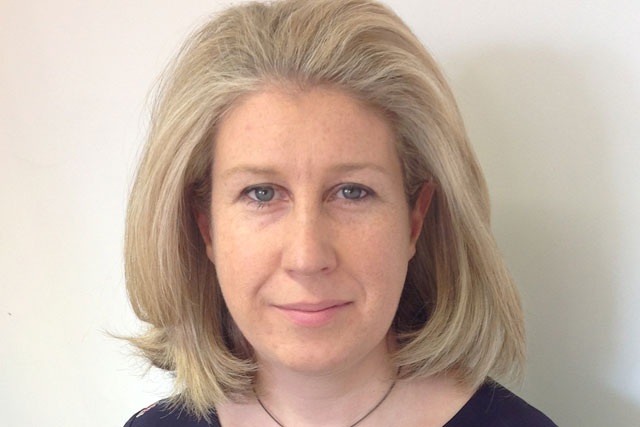 Monday
This is an extraordinary job of extraordinary variety and there is no "typical" week. Despite over four years with Grace Blue, I can never anticipate what my day will be like. However, there is one consistent element – I always start my week with a meeting with our CFO before sitting down with Juliet Timms, our CEO, to examine the key priorities for the week.
As our business is very much international, I next find myself speaking with a candidate in Australia for an international media search we are doing in APAC. Taking extensive referencing is another key part of my job, and I spend the next couple of hours doing just that to ensure that we've been as rigorous as possible.
The highlight of today, however, is a Mad Hatter's Tea at the Sanderson with Peter Souter, chairman of TBWA, and Gay Haines, our founder and chairman. Whilst tea is a deliciously dangerous distraction to my good intentions, the conversation is both stimulating and provocative. We've recently done a search for this network and the follow-up is always fascinating. I'm so pleased to hear that it's all good.
Home brings a different focus; making bracelets for my kids' school fete until midnight. From the sublime (tea with Peter Souter) to the ridiculous (rainbow looms).
Tuesday
Every Tuesday the whole company sits down for an hour to discuss what's going on both in the UK and abroad. Our partners and consultants are always on the move, but we can only do the job well if we stay connected and updated.
Together we then have a meeting with the inspirational Charles Day, founder of The Lookinglass, who's flown in from New York to discuss how to unlock creative thinking in organisations. He shares a startling fact: 65% of kids under 14 will end up in jobs not yet invented, such is the speed with which the media environment is changing. This reinforces how critical it is to make sure we understand and can advise on these changes – something easier said than done.
I then head out to lunch with Chris Harris, another partner, to meet up with the talent leadership team of the Ogilvy Group, Sara Walpole and Katie Evans.
This is followed by coffee with an agency MD who's taking stock of his career and thinking about his future plans. I've no doubt that he has more to achieve where he is and we talk about how he can unlock that potential.
I finish off the day with the rest of the Grace Blue team and a glass of wine to review the Cannes Grand Prix winners. Whilst the core creative ideas are all powerfully simple, the complexity of delivery is phenomenal due to what technology can enable.
Wednesday
This morning begins with an involved debate with my six-year-old son over how many Minibeasts he can take to school. The answer: fewer than he would like. Heady decisions!
Dentsu Aegis Network has been a client of ours over the years and we have great admiration for Valerie Scoular, group human resources director, who we met with this morning.
We had a brilliant debate about the importance of women in leadership roles and why we lose so many great women in our industry before they reach their real potential as leaders. This is an issue that Dentsu Aegis Network is committed to doing something about, and one that I personally champion too.
From that high point to a call I need to make which I never enjoy – standing someone down from a role. It's the right decision. The candidate is disappointed, but we have a good conversation about what she can learn from this experience and how she can build on it going forward.
Much of the rest of the day is spent finalising the details on a search we started working on six or seven months ago. Senior global roles aren't filled overnight and this has been a complex search that's taken a lot of hard work on everyone's behalf. After a last round of calls, our candidate under offer confirms he is ready to accept and resign.
Meanwhile, we are in the midst of own search and hiring a new PA, and I've just heard that one of our consultants had whisked a candidate sitting in reception off for an interview on the assumption she was here for the PA job, only to discover to his mortification he was actually interviewing a senior leader in the broadcast space.
After a lot of laughter, the candidate in question was very gracious, saying that a career as a PA hadn't quite been what she'd anticipated as a next step.
Thursday
Today starts with a delightful breakfast and a catch-up with Kevin Dundas, Droga5 CEO, at the newly opened Ham Yard Hotel.
I then head into the office where I have a shortlist presentation and a final review with the Grace Blue team to ensure that we have been as thorough as possible to identify the very best people for the brief. It goes well, but the real proof is only when they meet the candidates.
I finish my day preparing a candidate under offer for his resignation. Never easy.
Friday
I wake up at 5am; this is a job you can never stop thinking about. I use Friday to take stock and ensure everything I've worked on during the week is covered off.
My candidate calls me after he has resigned. This individual is steely, robust, has led a multimillion-pound P&L and held some highly pressurised roles, yet he acknowledged that handing in his resignation was exceedingly nerve-wracking. But he's on his way to a fantastic new stage in his career and that is what makes this job very rewarding.
I felt it warranted a very stiff drink!

Age: 41
Favourite media: iPlayer
My biggest inspiration: my father
Dream job: property developer
Not a lot of people know this about me... I've driven a submarine