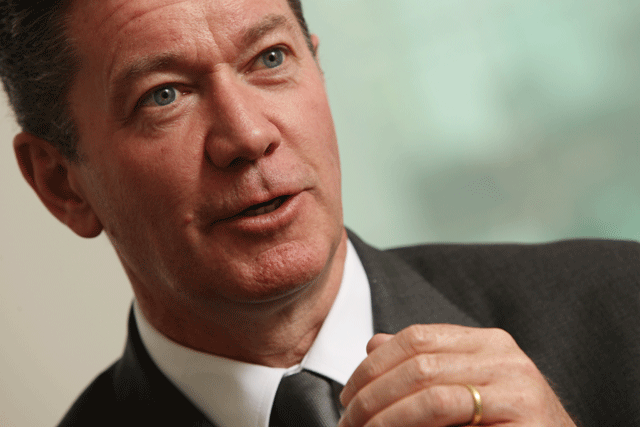 Monday
The BlackBerry goes on at 05.30 am and I take the 45 minutes to our Heddon Street office to check the overnight mail from the US and Singapore – I have assignments live in both regions.
Arriving at the office at 7.30 am, I open up Hootsuite to see what is coming through across our networks and grab a bowl of porridge while I browse. I look over the latest financial forecasts for the group and take a quick look at the Dragons in Europe website.
I am considering learning Chinese for my work out there. A couple of senior interviews follow and I meet Suzy Astbury, managing director of one of our companies, Inspired Selection.
At 7pm, I do a quick Skype meet with a client in Miami, then head for home.
Tuesday
I read the i newspaper – mine is a rather soggy copy today. I then spend three hours focused on a new headhunt for a mobile managing director.
I connect with some very talented people before heading off to meet Roy Jeans, chief executive of Rapport (IPM).
I am due to meet Andy Tilley after this, so back to the office fielding incoming mail on the way. I get an average 200-plus e-mails a day.
Tills' car has broken down, so we postpone till Friday. I use the time to go over minutes from last week's board meeting.
Our chairman, David Mansfield made some important observations on our growing opportunity, so I carve out time to plan and action them. On the way home, I plug into a download of 'Great British Menu' on iPlayer – I'm starving when I walk in the door.
Wednesday
I start with a call to Kimberly Chen, my associate in Singapore, who updates me on progress on a chief executive brief we are working on.
I then Skype with one of the candidates in Hong Kong. I have two further interviews at the office – which is just as well as it is still raining cats and dogs outside. I thought we were in a drought?
Pip Hainsworth a director in 360Xec and I then discuss a Talent Pipeline system we are building to provide a Global Top 100.
I skip lunch (always) and head over to meet Sarah Locke, chief executive of Braben Media. I like Braben, they still give a stuff about PR.
I connect with several senior candidates when I get back to Heddon Street, and then get a few things off my chest on Twitter. I keep Facebook mainly for personal social use.
Kev Kennedy (Curly from 'Corrie') and I are mates and exchange views on the Manchester derby game – we are both blues, so it is a one-sided conversation. I then head home to my lovely wife and daughters Elise and Jessica at 10pm and I immediately turn the BlackBerry off.
Thursday
Arrive at a networking event at 8am. The speaker is Craig McCoy HR Director from BUPA via Aegis. It's a diverse audience and I talk with a dozen or so people before heading back via taxi, so I can catch up on my mail on route. Note to self: get a second BlackBerry battery – damn they run down quickly!
I meet with Roger Gorman, chief executive of Profinda.com. He has some very smart kit, able to cross-tab talent in and across companies. Impressive chap.
I then head to a meeting with a Moorgate-based firm, hooking up with Andy Mintern my chief finance officer, before going in. We are expanding our operations this year, so we're having several such meetings.
The meet goes well, although I have to break away to take a conference call with a media agency client in New York. I go back to the office to conduct another interview at 6pm, before heading home. My six-year-old has been off sick today, so I am on duty until she drops off at around 9pm.
Despite my many years in media (and perhaps because of them), I stopped drinking alcohol completely nearly three years ago, so I make do with a soothing cuppa….oooh.
Friday
Tends to be offer-negotiation day so that candidates have the weekend to consider. Mid-morning I make one of the offers face-to-face – I prefer this.
I then speak with the chief executive of a full-service agency regarding a managing director role I am handling for them in the Asia Pacific region.
In the afternoon, I meet with Andy Tilley, whose BMW has had the John Cleese tree-branch treatment. Tills is my old boss and still a mightily gifted strategic talent.
Late afternoon, I sit with the team for the weekly telephone wash-down. Our chaps in London, Oxford and Madrid are in on this. Verity in Madrid says it is 24-degrees and sunny – we cut her off!
Heading home, the BlackBerry gets turned off at 8pm, so I can focus on the Moshi cards my daughters seem keen to share with me.