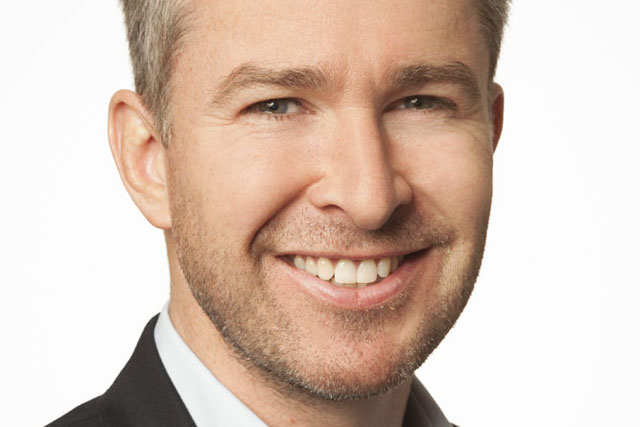 Monday
Wake up remembering that this is the week I've been asked to do 'My Media Week', and having been known to quote and sometimes giggle at the funnier, more self-satisfied entries over the last couple of years, I am reminded once again that what goes around, comes around.
Breakfast with Ella my 10-year-old daughter settles my nerves, as it always does.
So the day starts with a sunshine-filled walk to work, once I've been set free from the strip lighting of the Tube. In the office, I try to get ahead of the week, checking in with my strategy colleagues Shula, Andy, and Sophia (too smart for their own good), and finalising some travel details with Tara, who has it all nailed, of course.
On Monday mornings we have a leadership team meeting – with the heads of discipline in our EMEA Team.
I joined MEC's Global Solutions team six months ago, moving from MEC UK for the chance to work in our EMEA hub, still based in London, but with a broader remit – working with our global clients, our MEC offices in Europe, Middle East and Africa and helping drive the quality of our strategy product across the region. I'm loving it.
We're a growing mini agency of 120 people with over 30 different nationalities, and we've recently welcomed some new senior people to the agency.
Today in our leadership team session, we check in on how our recruitment's coming along and where we are in the ambitious people and culture plan that we kicked off earlier in the year. Good progress, but not fast enough, is the summary.
The rest of the day is spent looking at search and social media data with our analytics and insight team to help answer a new brief, taking a peek at some of the Cannes-winning films from last month and then meeting Google, where they share what they've been up to and we share what we're up to … interesting times indeed.
Tuesday
Everyone has their own method. For me, early weekday mornings are productive times to zero in and focus on a specific client brief or challenge. This time I'm working on a new product launch for one of our clients, a global technology business that we started working with two months ago after a very intense pitch in the spring.
Rather than go to the office, I chose to work from home for a few hours. With the kids off to school early by 8am, I find I can get a good uninterrupted three hours of reading, analysing, and thinking.
I will take my early thoughts in to the office to share with my colleagues in the strategy team, in digital and in analytics and insight, who will help me pick them apart, build on some areas and blow holes in others. We will validate and check and go back and forth, as we do on all our client briefs. It's an open and challenging way of working and it works.
In the afternoon we see Microsoft's latest global research on emerging consumer behaviours, and then I set aside some time to start reviewing the Media Week Awards. It may be time-consuming but I really welcome the chance to review and judge industry awards.
I was delighted to also be asked to judge the IPA Excellence Dissertations last month – arguably our industry's most challenging programme on the theory and practice of successful marketing. Each dissertation is 7,000 words long and there were some genuinely step-change perspectives from this year's graduates.
While the Media Week Awards entries are much shorter, I still have a lot to review, and know that I'll be reading long in to the evening.
Wednesday
This week, Wednesday is travel day. I travel once every three weeks or so. Recently it's typically been two- or three- day visits to Germany, Italy or Eastern Europe.
Today I fly to Prague for a meeting with a group of our local country teams, plus one of our global clients to review the year, share best practice, and plan what's next.
It's an invaluable session. I'm reminded how consistent the culture of MEC is, irrespective of where we are – smart, friendly, inquisitive people – and yet how completely different the challenges can be depending on the client's business in that country.
Thursday
Our session in Prague continues. I've packed my runners and before the meeting starts I manage to squeeze in a run along the river – it's a beautiful morning but my legs don't carry me as fast as I'd like. It's the Czech beer, surely.
At the meeting, we discuss the thought-leadership programme we're building for that client and our local countries share case studies.
I duck out for an hour for a call with my counterparts in North America, Latin America and Asia Pacific. We've just launched MEC's new way of working across the world – Thrive5 – and have arranged a call to discuss how it's going in different parts of the world. It's a pleasure to share and learn from this group.
Thursday evening's flight home gives me a chance to work on a client presentation for next week. Take off, open laptop, land, close laptop. Once again I'm amazed how useful plane-time can be for concentrated work.
Friday
I have Friday morning booked out. It's the last week of school before the summer holidays and my six-year-old, Archie, has prize giving. Everyone gets a trophy, and he gets one for 'Story Writing and Sport'. My little Renaissance man.
Back to the office in the afternoon for a meeting with our development team on MEC Momentum. This is our global study on purchase decision making, and with the help of some data Ninjas from our office in Warsaw, we're in the process of designing the next stage in its development. So we gather a group of pointy heads from data, research and strategy.
I'm sure there are many people for whom thrashing through data modelling wouldn't be their idea of fun, but not me. This is where the juice is. What we're learning about the psychology of decision making and Touchpoints in different categories is genuinely exciting stuff.
I finish the day by digging out my runners and striking for home. It's a short 7k dash along Southbank, and a great way to smooth the transition from weekday to weekend.
Age:
42
Favourite Media:
Sky+'d American dramas and DVD box sets
My biggest inspiration
: Everyday kindness
Dream Job:
Acolyte to Daniel Kahneman
Not a lot of people know this about me...
I'm actually 6 ft 4ins, but hide it well