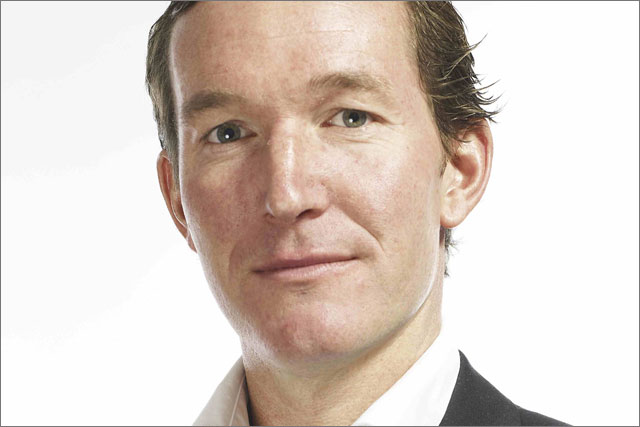 Monday
My alarm goes off at 5:45am and for a moment I forget that I'm in a hotel room in Sao Paulo, Brazil and that I'm not in my bed at home in London. Despite being an early riser, today's early wake-up is so that I can go for a run before it gets too hot.
Breakfast is black coffee while I check my email and meeting schedule. I'm in Sao Paulo for three days to get some "on-the-ground" intelligence from local media agencies, publishers and manufacturers, as Dennis Publishing is looking at expanding its footprint, particularly for our technology and automotive digital products.
Before leaving the hotel for my first meeting, I receive our UK weekly trading report and the news is good. Despite the nervous economy, our UK products are comfortably ahead of budget year-to-date and the sales team just need to maintain momentum for another nine months.
After meetings with Abril and Globo, two large Brazilian media owners, I have dinner with a couple of journalists I know from London who now live in Sao Paulo. Listening to how they have found setting up a business in Brazil is fascinating, and the notoriously slow Brazilian bureaucracy dominates much of the conversation.
Tuesday
After a slow run around Ibirapuera Park over breakfast, I call Clare, the group editor for Know Your Mobile, to check where we will meet in Mexico City on Wednesday evening. Clare is preparing to spend 30 days with no mobile phone or tablet for a feature on how mobile technology has redefined our lives.
Despite wanting to get the article underway as soon as possible, we agree that we will delay it until after our trip. Trying to use a payphone in Mexico City to arrange our rendezvous may be a little too much to ask.
Meetings with Hyundai and Nokia provide very useful insight into the Brazilian market and equally into how Brazilian consumers are spending their new-found wealth. Six consecutive years of economic growth and a "real" middle-class of over 100 million citizens is a very interesting prospect.
After a trawl through various shopping malls on Avenida Paulista to see what Sao Paulo's consumers are interested in, I head for drinks with a British market researcher who has been in Brazil since 2004.
His take is that there is a huge opportunity, but that many companies get put off by the complexity of incorporating a business here, and so favour other BRICS countries.
Wednesday
I pack my bags and check out of the hotel before heading off to meet with Midia Digital and Starcom about media buying and planning processes and patterns in Brazil.
On the way to the airport, I stop off at the Havaianas concept store to buy gifts for some of my colleagues back in the London office, before calling Matt Sullivan-Pond, my ad director in our New York office, for a trading update.
Unfortunately, the US market isn't proving quite as positive as the UK, but still an improvement on Q1 2011 performance.
Arrive in Mexico City's Juarez airport and succeed in making it to the hotel in record time. I manage to FaceTime with my wife and daughter, before meeting up with Clare for dinner and a briefing about tomorrow's meetings.
Thursday
Wake early and go for a run to clear my head. The next 48 hours will be pretty intense as we are here to hand over our Mexican Spanish site, Conozca Su Celular, to our licensee. We launched Conozca Su Celular, part of the global Know Your Mobile brand, in June 2011 as a proof of concept that we could publish successfully in languages other than English.
Since launch, the traffic growth has exceeded our expectations. The licensee collects us from the hotel and takes us to their new offices. In many ways this feels like the end of a journey, as I have been involved in building their editorial and sales teams and operations over the last six months, and now they're taking over the site and the business.
After a morning spent going through the technology and processes that we have been using to publish the site, we have a working lunch and press on with editorial strategies and content optimisation practice.
Thankfully we do all of this without a single PowerPoint, just an entire flip-board pad, plus several pots of coffee. With the editorial and marketing training complete, we head out for dinner with our business partners and then straight to bed for a well-earned sleep.
Friday
A car collects Clare and me at 8am – an early start to ensure we get everything done by close of business.
Today's training focuses on sales, the positioning and pricing strategies, as well as walking through ad-serving options, and it is time for a PowerPoint marathon.
To give everyone some time to breathe, we break for lunch at a local Mexican restaurant and take some time to talk about things other than websites, selling, mobile technology and the world economy.
After lunch, the commercial team and I make sales calls with some planners and buyers I know from a previous trip to Mexico. These contacts are friendlies, so our business partners test out their sales approach without fear of damaging their new venture.
We have a final run-through with the entire team back at their office and then it's time for good-byes. It's Friday evening in Mexico City and we manage a vodka and tonic each before calling it a night as we have an early flight to catch in the morning.
Who said travel wasn't exciting or glamorous?