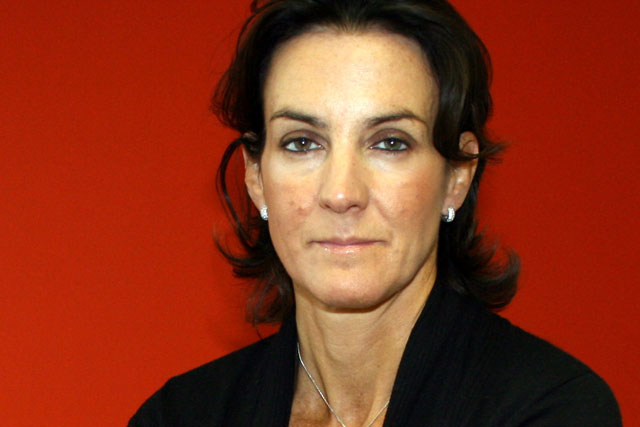 Monday
One upside of working for a UK-based charity looking after the advertising and media industry, is no travel and no clients. Correction – my clients are the people working in this industry, and on the whole I only come across the good ones, prepared to give their time, money or ideas (or all) to Nabs. So, while this week doesn't involve glitzy travel or expense-billed meals, it does contain opportunities to meet, greet and persuade leaders (current and aspiring) to get involved and support the advertising community.
I always kick off my week by meeting with the events team to go through up and coming events. As we enter the last quarter, it's a busy line-up, with a total of five events, including Fast Forward, Audience with Women Leaders, and the new Nabs Forum. The latter, titled 'Today's Leaders Arm Tomorrow's with the Skills for the Future' will feature three panels of media owners (including ITV's Fru Hazlitt and Global Radio's Stephen Miron), media agency leaders (including Steve Williams from OMD and Marc Mendoza from MPG Media Contacts) and creative agency heads (including Laurence Green from 101 and Nicola Mendelsohn from Karmarama) and a quiz night.
Thanks to Time Club (a list of 60 top people across the industry who dedicate their time to the Nabs cause), we never have a problem getting amazing speakers for our events – they are keen to give something back and pass on their knowledge.
Today's meeting focuses on the Women Leaders event with a line-up of Stevie Spring from Future, Roisin Donnelly from P&G, Carolyn McCall from Easyjet, and, wait for it, Robert Senior of Saatchi & Saatchi, ready for their briefing packs.
Next, it's on to a meeting with the support team who manage our advice line, to go through new applicants for financial support. All our beneficiaries have to be on state benefits, so we know they are having a tough time. The debates then come down to eligibility (have they worked in the industry for majority of their career?) and how we can best help to make a difference. We decide that 'Maria' (media agency) needs some funding to cover hospital car park stays while visiting her sick child and that 'Robin' needs a grant to cover his fuel bills while recovering from an operation.
Time for lunch. Nothing as glam as The Ivy. Just force myself to the gym to avoid spending money on Oxford Street and find myself on the jogging machine next to, goodness, a rather sweaty Mr Senior. We avert our gazes and press the faster buttons on our running machines.
This afternoon is taken up with the important job of thank-you letters. Friday was our Ron Miller golf day – a surreal event surrounded by industry A-listers all giving up their day and money for Nabs (and a bit of quality golf won by ITV). Ron is an amazing man who has managed to raise over £600,000 for NABS over many years and his influence remains as key today, despite retirement in Guernsey.
Next, I call our new president and chair. Next week, Stephen Woodford of DDB stands down as president of Nabs after three years and Nick Bampton from Channel 5 as chair. All will be formally announced at our annual president's breakfast – a glam title for coffee and croissants at the IPA, attended by so many key people across the industry.
Tuesday
Spend the morning judging the David Pilton awards with partner from DPA John Duncombe and Tess Alps of Thinkbox, and colleagues from Google and Beta. An array of entries for the £2k prize money includes ideas for an Olympian day, cricket day, ad man auctions, altitude challenges and glee-singing awards. Hmmm…which to choose?

Lunch – another foray to the gym (soooo boring!) and then back for a finance council. Charity governance is a fine, if antiquated, thing – with so many committees rightly making sure funds are well appropriated and meeting with a formality that reminds one that Nabs is indeed nearly 100 years old.
Numbers are debated and a commercial lens applied to a charity company, to ensure that while we are not for profit, we can maximise the way others benefit.
It's straight on to a meeting at Google with UK MD and Nabs trustee Mark Howe, to discuss how to get more young people engaged with Nabs. More interactive talks, such as the recent panel with Sir Martin Sorrell, and speed mentoring, help, but we need to do more to make Nabs part of the fabric of their daily life. That can only happen with the support of company bosses and by finding and incentivising ambassadors (company representatives) to promote Nabs within each company.
Wednesday
Today is the first of our Big Bash 2012 committee meetings at MediaCom. This year we welcome our new chair, Jane Ratcliffe, and new members, Simon Daglish of ITV, Frances Ralston Good of PHD, and Yahoo's James Wildman, who join The Mirror's David Emin, GroupM's Nick Theakstone, and Nick Parker from Kinetic. A lively debate ensues on how we can retain the calibre of the event and entertainment, while ensuring it remains a key fundraiser for Nabs.
Bacon butties (best breakfast all week) all round to invigorate discussion on whether we could persuade Michael Bublé or Madonna to attend – high expectations, but the bar is high.
One thing that I have noticed since joining Nabs is the amazing camaraderie among the media sector. While deeply competitive, there is a great sense of community – evidenced by people's support of Nabs and what they do for their industry, right down to the nicknames reflective of their friendship (Bammo, Hainsey, Theako).
Flurry of emails and calls, before going to Publicis for the start of our 12th Nabs Fast Forward training course for individuals with up to three years' experience. Every Wednesday for the next eight weeks will be spent listening to some amazing speakers and following the delegates and mentors as they work on a new client brief. Fantastic, and made all the better as agency venues compete for the best catering and drink. Tonight's speakers include WPP's Jeremy Bullmore, Now's Mark Lund and the course chair, Dare's Mark Collier. (For the first time ever, Jeremy disbands use of the carousel in favour of the Powerpoint on a USB stick!)
Thursday
A monthly meeting with Soraya Shaw who looks after the careers service Nabs offers to the industry. These days the team are seeing more and more people at a career crossroads, needing clarity over their next roles or how to position themselves within the market.

From there, it's over to Carat to meet with Carat's Tracy de Groose and Charlotte Edwards – a good balance of MD and newly appointed Nabs ambassador, and valuable briefing time. Now, the task is to make sure they don't forget us and we have an opportunity to present to their staff.
Friday
Spend the morning with Rowenna Prest at RKCR Y&R who have developed an ad campaign for us and helped with research into Nabs – all pro-bono.

The research highlights the issue that while there is high awareness of Nabs (78%), engagement and understanding remains low at 33%. However, out of those that have engaged with Nabs, an impressive 94% found the experience to be positive and useful – so we should have more pride in what we do.
As I walk back into the office, Lorraine from the support team approaches me, having taken a particularly tragic call from an understandably distressed HR manager whose colleague had just been involved in a fatal road traffic accident. Our advisors discussed with the HR manager the ways in which the agency could support the family of the deceased employee, the potential impact it will have on colleagues and the ways in which Nabs could offer support. This type of call doesn't come through often, so in our meeting we go over this case, ensuring Nabs was offering everything it possibly could to assist those affected.
Goodness, that puts life into context. Time to go home to savour some time with my kids.