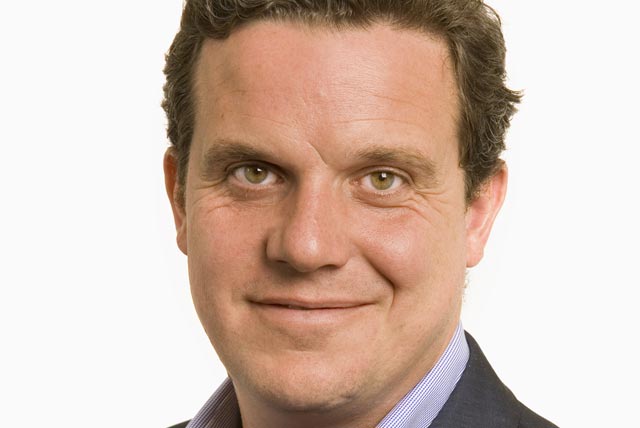 I have worked in the media since...
Emails and mobile phones were brand new toys in all of our lives. As the most junior member of the team, I was put in charge of the company's group email address that hardly anyone ever sent anything to.
I was attracted to this particular role because...
Despite an enormous amount of talk over the last few years about content, social engagement, multi-platform brand and media partnerships, I didn't feel that any single agency, agency group or sector had yet cracked it. When Mindshare approached me, I felt they had all of the raw attributes to make a difference in this space and I jumped at the chance.
Not many people know that...
My mum was a real-life Miss Moneypenny. In the 1960s, she worked as a secretary in the MI6 chief's office and ran around town taking microfilm photos of top-secret documents in red pillar boxes.
My worst experience in the media was...
Monday morning Mirror Group sales meetings in Canary Wharf, at a time when The Sun was fairly successfully persuading all of our clients to do solus deals.
If there's one thing I've learnt in the media industry it's...
To constantly strive for the new, technologically, but never to forget the past, creatively.
The best bit of media business I have been involved in was...
Launching the bi-annual fashion bible Another Magazine back in 2001 and then, a few years later, relaunching the iconic Wallpaper* magazine. However, probably the most satisfying moment was being one of the first magazines to launch a successful app version of my start-up title Distill Magazine for iPhone. With a fraction of GQ's budget, we launched at the same time as they did in the US and achieved more than three-quarters of their download numbers.
The one thing I can't stand in media...
Is the fortunately ever-diminishing breed of senior industry people who, despite having had undeniably stellar careers, have not moved quite as fast as the times, and have the power to slow progress right down.
Outside work I spend my time...
Away from London, as I recently moved out of the capital. So, for the first time in my life, it sometimes involves wellies. When we are not out and about, I can often be found in my studio shouting along to The Smiths or Billy Bragg while moonlighting as my primary love – a painter/illustrator.
If I could do it all over again I would...
Have moved around a lot less, chasing what seemed like a great variety of exciting opportunities. If I started over knowing what I know now, I would probably encourage myself to make my life easier by staying in each place longer and enjoying the fruits of my labour before I jumped in again at the deep end.
The one event I would never miss is...
Mindshare's monthly free bar night, with the sun shining down on our new roof terrace overlooking the whole of London.
If money were no object I would...
Spend at least six months of the year on the road with a carefully selected group of creative minds and media experts, travelling to inspirational places and creating legendary work for our clients on the fly. I'd also spend a good amount of time schmoozing influential planning permission people, until they sanctioned my expansive green field site on a hill beneath a wood, to build my dream house in the greenbelt.
The next 12 months will be...
Awesome, because we've finally got the right team, the right energy and a great vision.
If I ruled the media world I would...
Outlaw PowerPoint and statistical analysis of staff satisfaction, and order that all PCs be replaced with Macs
If I could switch places with anyone in the media world it would be...
Each and every winner of a Gold Lion at Cannes this month, or perhaps Simon Cowell – think of the money, the lifestyle and the girls.