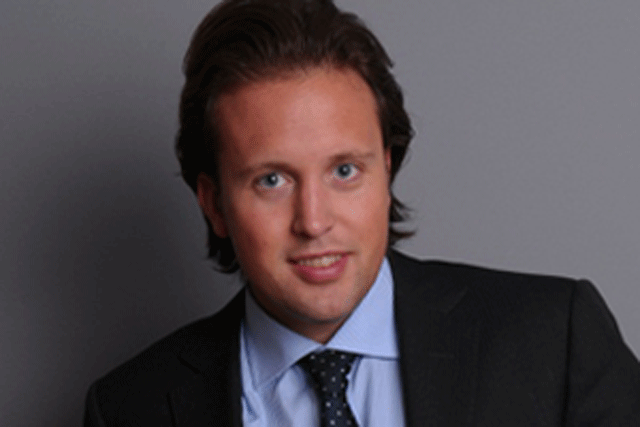 I have worked in the media since…
2005, when I started as project manager with Mediaplanet.

I was attracted to this particular role because…
It was an exciting challenge with big responsibility. At the time, I was acting as both sales director and editor on every report I produced. I left though, to create my own brand and a workplace, which could run according to my own beliefs.

Not many people know that…
Raconteur Media was nominated as Best New Brand at last year's Marketing Society Awards. Being mentioned in the same category as Giffgaff, Santander and Barclaycard Freedom, was enormously satisfying.

My worst experience in the media was…
Starting a media business the week before Lehman Brothers crashed. Although we have been profitable every quarter since the launch, it makes you wonder how well we would have done if we weren't constantly operating in a recession.

If there's one thing I've learnt in the media industry it's…
That the right people in the right seat make all the difference. Media is largely a people-and-relationships business where belief and talent makes all the difference.

The best bit of media business I have been involved in was…
Starting Raconteur Media in 2008.

The one thing I can't stand in media is…
A bit controversial maybe, but the media industry is full of mediocrity and low-quality businesses. It gives the whole industry a poor reputation as a result.

Outside of work I spend my time…
Reading, relaxing and eating well. I also watch a movie or TV series most evenings. There isn't a film, documentary or box set worth watching that I haven't seen.
If I could do it all over again I would…

Start a business that was optimised for online, not necessarily in media. The power of the internet is just incredible – you can be global from day one and the plethora of monetising strategies are so attractive
.
The one event I would never miss is...
The major football tournaments such as the World Cup finals and the European Championships.
If money were no object I would…
Buy all the usual trappings of wealth and become a start-up investor.

The next 12 months will be…
The most important in Raconteur Media's short history. We are really going for it right now and looking to launch a handful of different products and services in the next 12 months.

If I ruled the media world I would…
Do something to declutter the marketplace, both in terms of supply and demand. I would also look to quadruple CPM rates, as the economics involved with online publishing just don't stack up.

If I could switch places with anyone in the media world it would be…
A hard choice, but I would have to say Sir Martin Sorrell. Having seen him speak at a few events, I would be intrigued to learn more about how he built WPP and how his mind works. He oozes competence. I also wouldn't mind his salary.