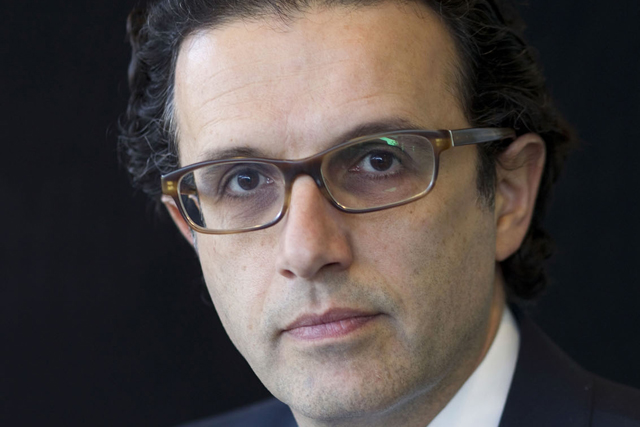 Speaking at the Media360 conference Abraham said: "People like [director] Shane Meadows can only find their voice when they come to Channel 4. Film4 has supported many great film makers. I don't doubt internet search is going to be important but someone has to find that talent."
Abraham said it was important not to forget that "people come to the TV screen because they want to hear about their world in an engaging way".
Channel 4 gives a voice to outsiders, Abraham said, and it draws its energy by being "at the fault lines of society" and challenging the "status quo" when other broadcasters are becoming more conservative.
Advertising on Channel 4 is charged at a premium because it generates "deep engagement" Abraham said. "But that's not that's not going to be enough any more. Viewer relationships underpinned by data is going to be the new layer," he added.
Abraham said: "I have seen a lot of evidence that backs up everything that [former sales director] Andy Barnes ever said about advertising on Channel 4 [being worth more than its competitors]. When we are able to share econometrics back with clients there are demonstrable returns."
Channel 4 broadcast its last series of 'Big Brother' last year and though the series' influence has waned, it still delivered relatively strong audiences for Channel 4. Abraham said he regarded the "opportunity of filling 250 hours of airtime as one of the most exciting in TV".
Abraham also repeated the prediction he made last month that two thirds of TV would be tracked intelligently by 2020 but added that "data is not the new oil it's the new soil", meaning that data will nurture creative growth rather than power it.
Abraham said: "We want to provide ad partners a distinctive environment for that brand. I am emboldened by the success of Channel 4 in last decade; how went from a single channel and grew a digital portfolio and now an on demand portfolio."
When asked by MPG Media Contacts chief executive Marc Mendoza about whether TV trading needs to change, Abraham said: "The world is changing. I believe we will adapt our trading. When? I don't know. I don't have a crystal ball."