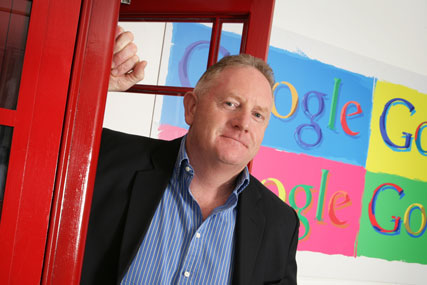 Speaking on the first day of the Media 360 conference, Howe talked about the changing nature of advertising from the "noble art of distraction", to a time where we "no longer have the luxury of the consumer's attention".
He pointed out that now consumers are constantly browsing on laptops, tablets or mobiles while watching TV or walking down the street, "they are not looking around, they are not seeing what is there," he said.
This makes it harder for advertisers to get the consumers attention, but he said: "What we can do is build a much better picture of the individual from their connected choices ultimately offering much better customised communications."
In this world of constant connectivity he argued that brands that are prepared to listen will succeed and will be invited to really get in.
He said: "If brands know more about their customers then they can communicate really effectively with them."
One of the main challenges is that disruption and interruption no longer cut it any more, brands must now engage, be entertaining, perform and provide a utility.
He said: "One thing that we have seen is that connectivity is the game changer of our times.
"Creating a single view of the customer on their online and offline journey and being able to interact with that customer at times that suits them will be our biggest challenge."
He also pondered what the world would look like when we are fully connected, how new inventions such as Google Glass will encourage people to look up and around, giving advertisers an even bigger opportunity to connect and interact.
He said: "It is about changing the way we think and the way we work to always be on and always engaged across all screens."