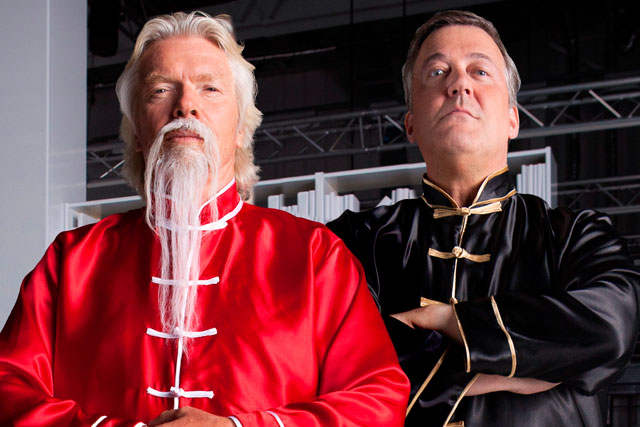 Speaking at Media360 in a session named 'Beyond The 30" Spot', Jeff Dodds, the brand's chief marketing officer, argued that disruption sits at the heart of Virgin Media's marketing strategy.
He said: "At Virgin we go up against some very big companies and from a media spend point of view we'd struggle to compete with them," he said. "So it's about the quality of media rather than quantity.
"For us, disruption is incredibly important – it's about jarring people's behaviour and cutting through."
Dodds credited the impact of Virgin's marketing partly on its use of "talent" in its ads – celebrities such as Jamaican sports superstar Usain Bolt, actor David Tennant, comedian Stephen Fry, as well as Virgin entrepreneur Sir Richard Branson.
He added that the fun, tongue-in-cheek nature of the ads helped cut through to audiences: "But the area we're focusing on much more is disrupting TV though [the medium itself]."
Dodds referred to examples including a clip from ITV1 which appeared to be the start of 'Coronation Street', only for the opening credits to pause mid-sequence and the Virgin EPG page and a confused male voice interrupting proceedings.
However, he added that disrupting media "requires determination" and is an "incredibly complicated process".
"It's very difficult to do this stuff. Certainly for the media owners in room if you have ideas how you can disrupt your own media then we really want to hear from you."