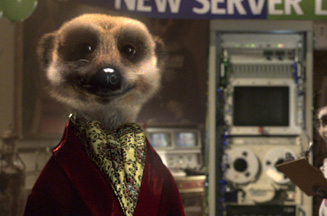 The JCPR Twitter Index launched today calculates Twitterers influence rather than number of followers.
Orlov is the world 113th most influential micro-blogger leaving Clinton (116th), Johnson (127th), John Prescott (165th), John McCain (177th) and Joe Biden (188th) in his wake.
The most influential micro-blogger is Jonathan Ross followed by Perez Hilton, Stephen Fry, Ashton Kutcher, Graham Linehan, Demi Moore, CNN, Lance Armstrong, New York Times and Will Wheaton.
Sadly - and surprisingly - Marketing has been edged out.
To rectify this, follow us at www.twitter.com/marketinguk
Nor was there a place for our recently launched Marketing Industry Triathlon blog, which is keeping our entrants to the 2009 event up to speed with the developments.
Follow us as www.twitter.com/marketingtri
To view the methodology used to create the JCPR Twitter Index, visit: Technobabble 2.0.