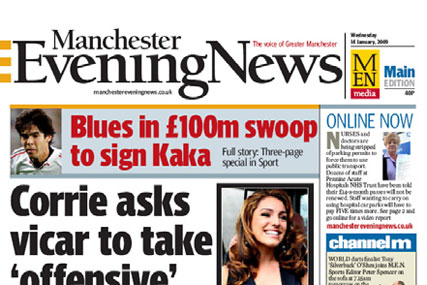 MEN Media said it would ­continue to distribute 90,000 free copies on Thursdays and Fridays.
Ruth Spratt, managing director of MEN Media, said the daily paper would continue to be on sale in all the usual outlets.
She said the changes had been made to reflect a drop in ad revenues, particularly at the start of the week, adding: "If the market comes back, this is something we can reverse and increase free copies at the beginning of the week."
Spratt insisted its part-free, part-paid distribution model continues to be a success. MEN adopted this method in May 2006, whereby free copies are handed out on the street and distributed by newsagents in the city centre, while readers in the ­suburbs pay for their copies.
In the final six months of last year, 81,092 copies of the total circulation of 153,724 were distributed free.
Les Middleton, joint head of WPP agency MediaCom's regional division, MediaCom Accent, said other city dailies could benefit from adopting a similar distribution model.