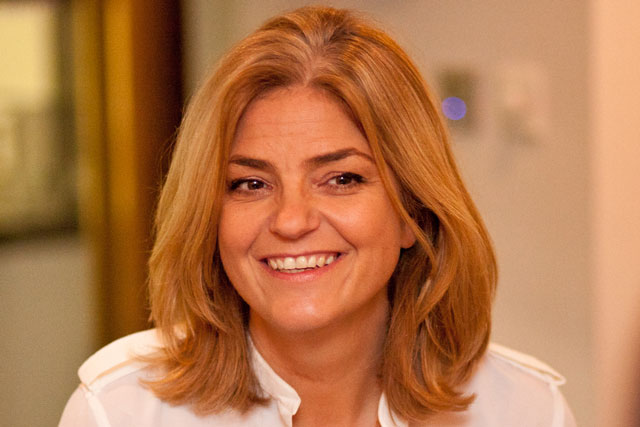 Grant's shock departure has surprised her colleagues and has not been planned.
It is understood Boston Consultancy Group has been conducting a review of parent Daily Mail & General Trust's (DMGT) businesses for the past three months, although other senior leaders within the group are still waiting to hear any actionable feedback from the process.
It is not known if Grant's exit is connected with the review of the business, but it is believed that other senior executives are also exiting, including marketing director Bryan Scott.
During her time at Metro, Grant has overseen the strategic extension of the city-centric free print business into the digital space; most notably with the launch of Metros digital editions, the re-launch and subsequent record audience performance of Metro.co.uk, and the creation of new gaming business Metro Play.
Grant also led her team through the London 2012 Olympic and Paralympic Games, publishing the newspaper seven days a week and twice a day on tablet, in a year that delivered record audience levels and revenue for the DMG Media owned business.
In DMGT's annual report earlier this month, Metro reported revenues dropped 10% in the year to 30 September to £80 million, attributed to the difficult comparisons with its London Olympics year.
A redesign of Metro's website with a more mobile friendly, responsive design attributed to a 33% rise in daily browsers in September, to 737,176, according to the Audit Bureau of Circulations figures. Similarly, Metro.co.uk's monthly browser numbers rose 32% to 16,791,284.
Grant's focus on digital innovation and developing the title's apps resulted in digital advertising increasing 44% in the year to 30 September.
In a statement, Kevin Beatty, chief executive of DMG Media, credited Grant with being "instrumental in growing Metro from being a success in print to also being an innovative, market-leading player in digital media".
He added: "She has made a significant contribution to the success of our wider group, and the talented team and successful business she leaves behind is testament to that. As we undertake an extensive review of DMG Media, we will take this opportunity to ensure we build on that success.
Grant said in the same statement: "I am immensely proud of all that we have achieved over the past three years growing digital strength and evolving further our terrific newspaper. I want to build on that and move on to do something different. I wish the team all the very best for the future."
Grant replaced Steve Auckland as MD in March 2011, and created the brand's first commercial director role last summer, appointing BBC Worldwide's Matt Teeman.
Prior to joining Metro, Grant held the position of commercial development director for DMG Media, a role that she held for six years after leaving Capital Radio Group as managing director of its national commercial division.
It is understood Grant officially leaves the company tomorrow.
A spokesperson was unable to comment further at time of publication.
Follow @DurraniMix