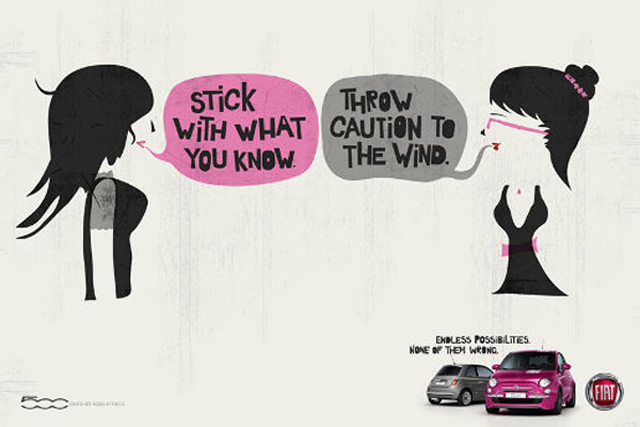 The small and economical car segment, dominated by the likes of Mini, Golf and Fiat, as well as Honda's hybrids, continues to host the car of choice for space-poor city-dwellers.
Rich Mead, assistant managing director of Metro, admits cars had in the past been a "dodgy area" for the newspaper which is almost exclusively read on public transport.
However, Metro discovered its urban audience is 18% more likely than the UK average to buy a small hatchback, and as population-sizes grow, petrol prices increase, and people become more environmentally-friendly, it represents a dynamic growth area for the industry.
Mead said: "This year is going to see a whole series of launches in the smaller car and eco-car market. Whether it be hybrid, electric, stop-start or even just low-emission cars. If ever there is a time when we have a right to talk in this space then it is now."
The newspaper has already started to make an impact. Grant Woodthorpe, executive director of sales at Metro, said: "We're starting to show increasing strength in the motors market.
"Fiat spend was up 112% last year and is now our biggest car manufacturer."
According to Nielsen, Fiat spent £21m on direct mail and traditional media in the 12 months to November 2010, with the lion-share (£13m) directed towards press.
As part of Metro's claim to more automotive budgets, the newspaper is preparing to launch Britain's first exhibition for ultra-low-carbon vehicles in September, called EcoVelocity 2011.
The four-day event at Battersea Power Station promises to be a showcase for the latest developments in green transport from all the major car manufacturers.
Metro expects more than 30,000 people to visit the show over the four days.
The free newspaper, available in 50 cities and with a national circulation of 1.4 million, claims it enjoyed record profits over the past 12 months after unprecedented lifts in display revenue.
A good proportion of Metro's recession-defying performance is attributed to increased retail spend from the likes of Morrisons, Marks & Spencer, Waitrose, Sainsbury's and Tesco.
Woodthorpe confirmed: "What's really helped drive the business this year is the success of supermarkets. We now carry all the major supermarkets, when you compare that to three years ago when we probably carried the minority share of just a couple we're very pleased with that performance."