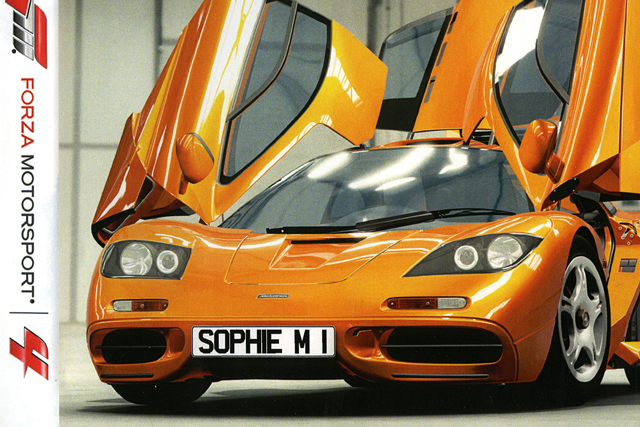 Subscribers to Future Publishing's Official Xbox, Xbox 360, Edge and GamesMaster magazines will each receive a game inlay featuring a number plate tailored to their name.
As part of the deal, brokered by Mediabrands' UM London, the inlay can then be slotted into the cover of 'Forza Motorsport 4', released on 11 October.
The game, developed by Microsoft Studios and Turn 10, is already available to pre-order and has a recommended retail price of £39.99.
Alex Hall, product marketing manager for Xbox 360, said: "With these inlays, we will really drive talkability and desire to purchase at launch.
"I think this is a great way to reward fans of the franchise for their support. It also incentivises a wider gaming audience to go out and purchase a copy of the game themselves."
Simon Maxwell, group publisher of Future's games portfolio, said: "We love working with UM London and Xbox as they constantly challenge us to come up with the most imaginative, engaging and excitng solutions for their clients.
"There is a real collaborative approach between the creative and planning teams and Future – an approach that has enabled us to create truly unique executions which ensure their clients' campaigns stand out from the crowd."

'Forza 4' can be used with Xbox's Kinect movement technology, launched in November, which helped to boost Microsoft sales by 5% in the second financial quarter of 2010.