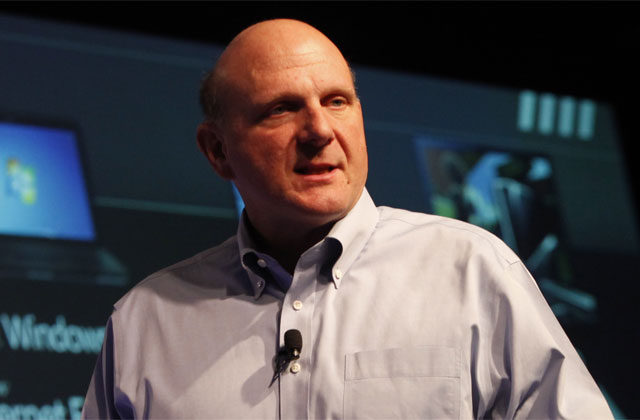 The brand will now focus on a core strategy of "creating a family of devices and services for individuals and businesses", with a restructure that sees Kurt DelBene, president of Microsoft Office, retire.
In a lengthy memo to staff, Ballmer also revealed that former chief research and strategy officer Craig Mundie will step down next year.
The shake-up comes after the unsuccessful launch of Microsoft's much-anticipated Windows 8 operating system and is reminiscent of the "One Sony" restructure that was aimed at increasing Sony's decision-making processes.
Ballmer claims the restructure will have Microsoft operating under a single strategy and as one company, rather than a collection of divisional organisations.
He said: "Our marketing, advertising and all our customer interaction will be designed to reflect one company with integrated approaches to our consumer and business marketplaces."
Ballmer has requested "more" from staff, including "better execution from product conceptualisation and innovation, right through to marketing and sales".
Marketing will continue to be led by Tami Reller, while Mark Penn, a former pollster for Bill Clinton, will "take a broad view of marketing strategy" for "the newly centralised advertising and media functions".
Microsoft will base the foundations of its new business on "mobile devices, Windows, Office 365 and Azure", while Xbox and Bing "will also be key future contributors to financial success".