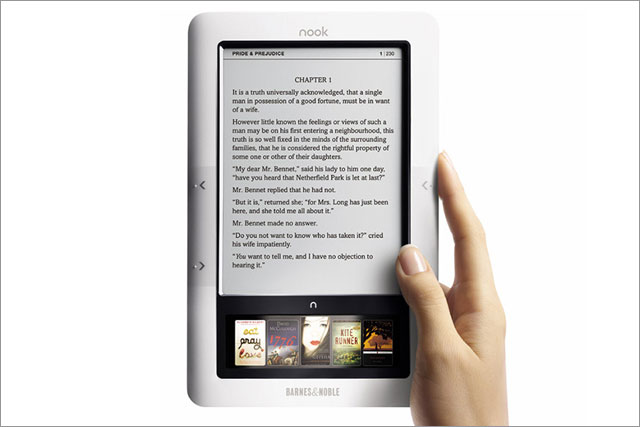 The deal will involve Microsoft taking a 17.6% stake in the subsidiary and rolling out the "Nook" ebook platform, based on Barnes & Noble's service, across its operating system Windows 8.
Windows 8 is expected to launch in the autumn and will be available across a wider range of tablet devices and Microsoft attempts to muscle in on the Apple's market share.
Nook has not yet reached the UK. The deal could help the bookseller expand the product and brand to international markets.
Last year Amazon, whose digital reader Kindle has enjoyed strong sales over the years, launched its first tablet device Kindle Fire, designed for reading content. It is yet to be launched in the UK however.
In January Apple stepped up its digital publishing play, launching interactive textbooks for its iPad devices and an iBooks Author app.
Follow Sarah Shearman on Twitter @Shearmans