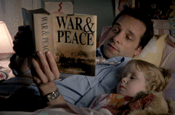 MPG has landed media duties for the Axa Sun Life branded products while MindShare will handle planning and buying for the main Axa brand.

The bulk of the activity for the Axa Sun Life products will be direct response-driven and MPG is expected to work closely on the business with sister Havas agency All Response Media. MindShare was felt to be more suited to the brand-led activity.

The decision follows a pitch process that kicked-off in April. Incumbent OMD Connect, a joint venture between OMD UK and WWAV Rapp Collins, pulled out of the process soon afterwards, leaving MPG, MindShare and Carat to fight for the business. Carat did not feature in final stage negotiations, which led to the account being split.

Axa's current advertising spend is heavily focused on the Axa Sun Life products. However, spend on the main Axa brand is expected to increase as it looks to focus its business more towards consumers than independent financial advisers. In May, it appointed Beattie McGuinness Bungay as its creative agency.

MPG and MindShare declined to comment.